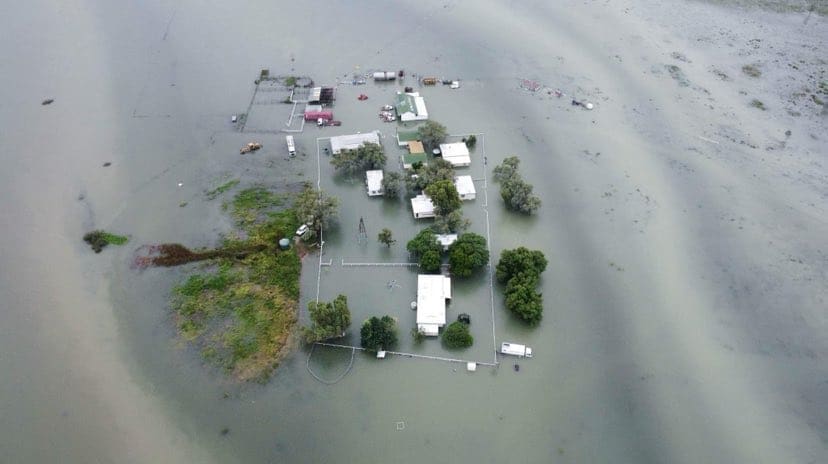 NORTH Queensland's gulf country is set for a slow start to its mustering season, with the area starting to count its losses from record-breaking floods.
As far as stock losses go, the Leichhardt River catchment appears to be the worst affected – with areas in its watershed receiving 500mm in a number days, sending water towards the gulf and into the Georgina River in the Lake Eyre Basin.
The floods also inundated homesteads that had never been flooded before. One of them was on Floraville Station, which owned by Burke Shire mayor Ernie Camp.
"It has gone under the house in previous times and flooded some of the older dwellings. We have been proactive enough to raise the house by 1.2m and it has easily gone through them," Cr Camp said.
"There are seven buildings and 1.2m of water has gone through them. We are just pulling stuff out, throwing stuff away and put our accommodation back together."
Cr Camp said while it was too early get a good estimation of the stock losses in the area, he was expecting as high as 100,000.
"Cattle have been swept downstream and a lot of us have our neighbours cattle, which is making hard to work out the numbers," he said.
"If we don't have 100,000 lost, I will be pleasantly surprised. A calculated guess would be somewhere between 80,000 and 100,000.
"I have flown over paddocks that should have cattle in them, where there are little-to-none in there. Some cattle are up in trees that are 10m high.
"The Riversleigh River gauge went from a previous record of 10m to just under 18m – that is 8m on top of the previous record."
Stations flying staff up to help
The coincided with the migration of staff heading to the northern stations, leaving them stuck in towns, roadhouses and other stations. Cr Camp said his staff had not arrived, which was a blessing and curse.
"We have a limited workforce at the moment and didn't have many here during the floods," he said.
"But there will be a lot of work to do cleaning up homesteads and fixing fences and other infrastructure. Some of the corporates have been very proactive with the clean-up, flying teams in."
Cr Camp said he was expecting an infrastructure bill of $2m.
Call for upgraded roads
With many of the roads still cut off from the floods, Cr Camp and a group of mayors from the neighbouring shires recently travelled to Canberra with Kennedy MP Bob Katter to call for $75 million worth of upgrades towards low rate-payer base Gulf communities.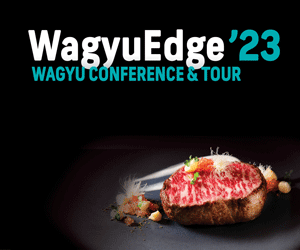 "You are never going to floodproof the gulf, we need river and creek crossing to rise by 1.2m to 1.5m to be a bit more resilient to these events," he said.
Cr Camp said many of the roads in the shire were set remain unpassable for next couple of weeks.
"Trucks can get as close as the Gregory township and hopefully that road will be open by Monday," he said.
"But if you go to the west of the shire, that could be another three-or-four weeks away."
Slow start for RTA
The rain has slowed up one of the country's biggest livestock transporters Road Trains of Australia. Qld manager Mike Bailey said it was looking the slowest start to the season in 10 years.
"Overall, it has gone back to the traditional wet season for us," Mr Bailey said.
"When they first started talking about this rain, we knew that we would not get going until at least Easter.
"We have three-or-four bookings for a place on the Georgina, but a lot of it is still cut off – we will be able to access it from one side in the next couple of weeks."