VICTORIAN beef processor HW Greenham & Sons has started operations this week at its gleaming new processing facility near Tongala in Victoria's Goulburn.
The new facility – the first new processing plant built in Victoria since the 1990s – replaces a smaller, much older factory that was limited to hot-boning of bulls and cows for manufacturing beef only.
The new plant, built from the ground up beside the old Tongala beef site, includes new, much larger boning room, kill floor and extensive carcase and carton chilling and freezing facilities, allowing it to bone high quality chilled carcases, as well as hot boning for manufacturing beef.
The existing livestock yards were relocated to provide the footprint for the new site. New offal handling facilities have also been designed into the new site.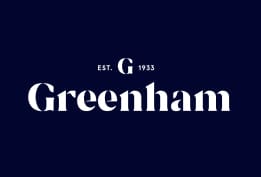 First limited kills took place yesterday, with first boning shift taking place today. Production will gradually ramping-up in coming months as the infrastructure and technology is bedded-down and new staff join the business.
No guidance has been offered by Greenham on the cost of the project, but any major development like this represents an enormous capital investment. The development showcases Greenham's dedication to future growth and innovation within the industry.
HW Greenham is a sixth generation southern beef processor with three plants at Tongala, Moe in northern Victoria, and Smithton in northwestern Tasmania.
The Tongala project, representing a major milestone for the company, will substantially increase Greenham's production capacity for premium chilled beef, creating an additional 230 new jobs once the plant reaches operating capacity.
The plant is designed to be as flexible as possible, killing everything from grainfed and grassfed chilled, quality table beef through to cows and bulls, Greenham managing director Peter Greenham told Beef Central.
Grainfed out of northern Victoria and southern NSW will be an important component, as well as grassfed from a wide area, extending deep into NSW and even the Northern Territory. At other times of the yearly cycle, the emphasis may swing more to hot boning.
"The new facility represents a significant moment in our company's history – at the site where our journey began 30 years ago," Mr Greenham said.
"The new Tongala plant will leverage the latest technology available in meat processing to produce exceptional beef for consumers worldwide," he said.
That will include features like high-tech trim management systems, and the potential for automated carcase cutting systems as that technology further develops.
Over the next few months, the site will focus on refining processes and systems, expected to reach a single-shift capacity of 700 chilled cattle per day by Christmas and building to its full capacity of 1050 cattle a day by May 2024, with the addition of a night hot boning shift.
As the new facility ramps up production, Greenhams is seeking skilled and unskilled workers to join the Tongala workforce, and contribute to the project's success.
"As we expand our operations, we will continue to run both shifts at Tongala's existing hot boning facility to meet the requirements of our suppliers of cows and bulls," Mr Greenham said.
Tongala would continue its usual business until the new plant achieves sufficient production capacity to cater to livestock suppliers' demands, he said.
Asked whether service kills would be part of the business plan, Mr Greenham said the company was not specifically looking for any service kills at the moment, but would evaluate opportunities as they came up.
Environmental, animal welfare features
The new facility's design focussed on animal welfare, safety, and zero-waste carcase utilisation, the company said.
Additionally, Greenham's commitment to environmental stewardship is evident with the incorporation of a solar power system and co-generation, providing 70pc of the plant's energy needs, and upgraded water recycling capabilities, reducing water consumption by up to 30pc.
"We are thrilled to contribute to the sustainability of the Australian beef industry while providing economic opportunities for the Goulburn Valley region," Mr Greenham said.
"Our investment in the Tongala facility will see us here for another 30 years, and continue our commitment to our employees, local farmers, and the community."
Local contractors
Construction at the new site was the responsibility of CAF Engineering in Shepparton, with a heavy emphasis on local contractors for other services. G&B Stainless did most of the work in the kill floor and boning room. Project management was handled in-house.
Tongala's plant manager is Brett Scoble, who looked after Greenham's Moe facility when it was bought several years ago, but has now moved back home to Tongala.
Strong brand base
Greenham's Tasmanian and Gippsland sites have built a strong portfolio of premium beef brands, including Cape Grim Beef, Bass Strait, Wanderer and Pure Black Barley Fed Angus.
With the addition of the new Tongala facility, Greenham expands its processing capabilities, increasing the supply of those established brands while creating opportunities for the launch of new products and brands.
The project received support from the Victorian and Federal Governments.