With little more than three weeks left to Christmas, attention is starting to focus on gift ideas, and ABC books has no shortage of publications of particular interest to people in the bush, or involved more generally in the cattle industry.
Two great examples, both carry magnificent photographic illustrations, are 'Black Caviar' and 'Green Desert: the many and spectacular faces of Lake Eyre'.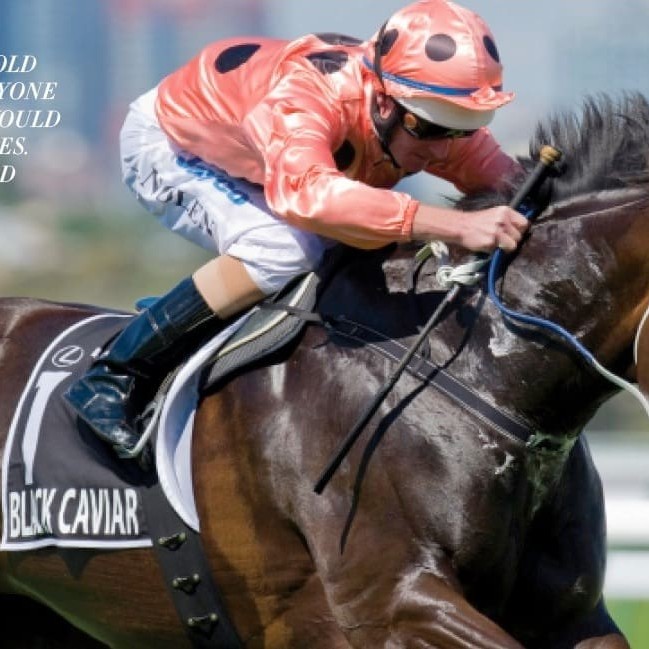 The illustrated edition of Gerard Whateley's acclaimed bestseller, 'Black Caviar' includes more than 160 original colour photographs, many previously unseen.
This is the complete story behind Australian turf's most glorious statistic: 25 starts for 25 wins. Revered for her unparalleled speed, perfectly complemented by a champion's heart and courage, Black Caviar has returned Australian racing to its glory days and secured a reputation that will echo for as long as horses are sent out to race.
The latest edition includes three new chapters documenting a magnificent sporting comeback and the emotional events leading to Black Caviar's shock retirement.
Black Caviar has a strong connection with the bush, as her trainer Peter Moody spent the earlier part of his training career at Wyandra, half-way between Cunnamulla and Charleville.
With exclusive access to those at the heart of the events and written by acclaimed journalist and broadcaster, Gerard Whateley, 'Black Caviar' documents the career of the racehorse which transcended the track to become an Australian icon.
Gerard Whateley began his career in journalism with the Herald Sun. Synonymous with the ABC for more than a decade, he spearheads the Melbourne end of ABC Grandstand. He was recently awarded Radio Broadcaster of the Year at the 2013 AFL Media Awards and has called 18 of Black Caviar's 25 wins.
The Green Desert: The many spectacular faces of Lake Eyre
For the last five years award-winning Sydney photographer Peter Elfes has been travelling to the Lake Eyre region, documenting the people, the landscape, the floods, the animals and wildlife.
His spectacular images re-define landscape photography, taking it into the realm of art.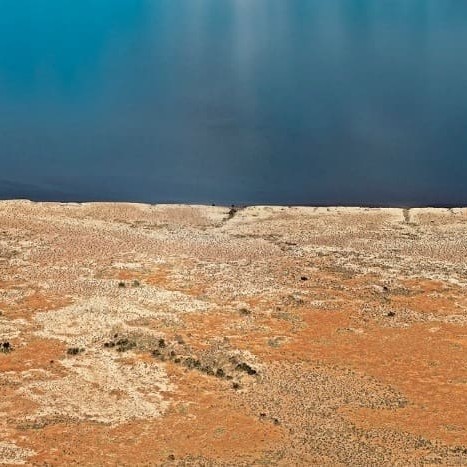 Where others have only found an unchanging Australian desert, Peter's lens reveals the spectrum of colours, the dramas and infinite changes which countless artists and writers have sought to explain.
Accompanied by author and critic Peter Timms's lyrical text, this is Australia as you've never seen it before, a strange and intoxicating land which occasionally becomes a green desert.
Peter Elfes's images have been widely published, collected and exhibited. One of them graced the cover of Paul Lockyer's best-selling book, Lake Eyre.
In 2011 Peter won the NSW Parliamentary Plein Air Photographic prize for his photo, The Green Desert.
Providing the supporting words for Peter's images was Peter Timms, a former editor of Art Monthly, an author and critic whose books (In Search of Hobart, What's Wrong with Contemporary Art), and writings have gathered critical acclaim. He lives in Tasmania.
"For some reason I knew the desert had something in store for me," is just one of Peter's many inscriptions scattered through the pages of this beautifully presented coffee-table book.
Black Caviar, published by Harper Collins – retail price: $41.95. Click here to purchase online, in time for Christmas.
'Green Desert, the many and spectacular faces of Lake Eyre', published by Harper Collins – retail price: $41.95. Click here to purchase online, in time for Christmas.