TEN impressive and highly motivated young industry stakeholders have been named to take part in the 2023/24 Graeme Acton Beef Connections Program cohort, being staged again as part of the Beef 2024 industry event in Rockhampton.
This year's mentees from across the beef supply chain include:
Abbey Collins, Kilcoy Global Foods, QLD
Isobel Heffernan, NT Cattlemen's Assn, Darwin, NT
Jean Liebenberg, JBS Australia, Brisbane, QLD
Lauren Angus, Signature Beef, Clermont, QLD
Xavier McCluskey, Greenstock, Tamworth, NSW
Emily McNair, AA Co, QLD
Liam Cameron, Te Mania Angus, Hexham, VIC
Amy Wicks, Wicks and Co, Murgon, QLD
Georgia Dale, Black Box Co, Capella, QLD
Lachlan Smith, Redland Park & Brodie Agencies, Julia Creek, QLD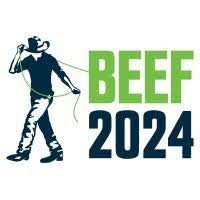 After an overwhelming response from across the nation and a rigorous selection process, Beef Australia CEO Simon Irwin said the program received a record number of applications this year, making the 2023/24 intake highly competitive.
"At its core, the Graeme Acton Beef Connections Program provides a unique mentoring experience for each participant that supports the link between leadership theory and practice," Mr Irwin said.
Applications opened in February, calling on future leaders working in any aspect of the Australian beef industry, including production, processing, marketing, or agribusiness.
More than 70 applications were received from all states and territories, making the current intake the most competitive since the program's inception in 2015.
The cohort will work through the 14-month course of knowledge development, skill application, and the building of their mentee and mentor relationship to deliver on a project that will positively impact the broader beef industry.
This year's mentors are yet to be announced.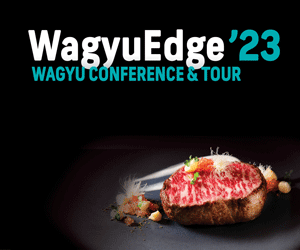 Beef producer and Connections program participant Lachlan Smith from Julia Creek said he has been looking for a structured leadership program for a few years and found the Graeme Acton Beef Connections Program a standout.
"I like the structure that this program provides around building leadership skills, creating relationships with mentors, and the opportunity to build on a project that will benefit the Australian beef industry", Mr Smith said.
"I know the program saw the largest uptake to date, so I feel incredibly privileged to have been selected as one of program participants and certainly won't be taking the opportunity for granted."
"I'm looking to gain a number of things out of this program but specifically I'm looking forward to developing my leadership skills, broadening my network, commencing a project that I'm passionate about and pushing myself out of my comfort zone."
The Graeme Acton Beef Connections Program is an initiative of Beef Australia, in memory of the late Graeme Acton.
As one of Queensland's leading beef industry figures, Graeme was renowned for supporting young people in entering the agriculture sector and donated his time and knowledge to supporting the younger agricultural generation. Graeme also donated his time and expertise to Beef Australia as a board member and Chairman.
Source: Beef 2024