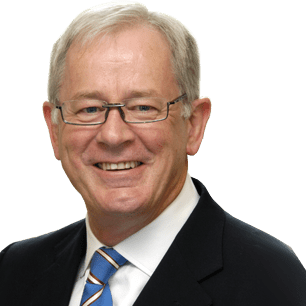 FEDERAL Trade Minister Andrew Robb has assured beef industry leaders overnight that Australia remains committed to a comprehensive tariff reduction on beef exports to Japan, as the Free Trade agreement negotiation process counts down to its last, critical days before a likely agreement announcement at the end of the month.
His assurance came despite disturbing suggestions made in the Japanese media overnight suggesting that Australia may have reached 'in-principle agreement' to accept a beef tariff reduction from the current 38.5 percent to a figure 'in the 20's.' An earlier translation error, suggesting a specific tariff figure of 20pc, has since been amended to 'in the 20s.'
That could be interpreted as delivering a final beef tariff figure anywhere from 20pc to 29.9pc, but regardless, such an outcome would be considered disastrously inadequate by the broader industry, Beef Central was told this morning.
The reported tariff reference comments were made by visiting Japanese Diet member, Koyu Nishikawa, head of the Japanese Liberal Democratic Party's TPP committee, in an interview with Japanese media this week.
At last night's Canberra meeting with Minister Robb, red meat industry representatives again reiterated the industry's position on achieving comprehensive tariff relief for beef, and concerns surrounding not achieving that position, in relation to outcomes in Korea.
Industry representatives said they left the meeting "feeling confident that Minister Robb remains fully-supportive of the beef industry position," and that a final tariff figure has not yet been agreed-to. However the Government has still not committed specifically to delivering a 'zero' tariff over time.
"But both ministers Robb and Joyce have reaffirmed in recent days that unless there are significant gains in agriculture, including beef, there will be no agreement," a Japan Taskforce source said.
"Obvious there will still be too-ing and fro-ing in the remaining negotiations, but we left the meeting last night confident that beef, within that broad agricultural spectrum, is going to be well catered for."
"We came away confident that the Minister is still determined to support beef's position, as well as all agricultural industries, and we are not going to be put on the margins in any deal."
While there is still ambition on both sides to conclude an FTA agreement between Australia and Japan, one emerging theory is that beef may yet be largely 'conceded' by Australia in any FTA deal, in favour of 'what's best for Australia's broader interest.' Sectors such as professional services have been identified as 'perhaps of greater financial importance than beef' to Australia in any trade deal.
Barnaby delivers blunt ultimatum
Perhaps for the first time on Tuesday, there were some clear signs of Australia beginning to play 'hard-ball' with Japanese negotiators and politicians on the beef tariff issue.
In his customary manner, agriculture minister Barnaby Joyce pulled no punches when, according to Japanese media, he told the visiting delegation led by Koyu Nishikawa that "there is plenty of demand for Australian beef from China and so, if necessary, Australia does not need to go to the trouble of selling it to Japan."
Australia had rapidly boosted its exports to China since the latter half of 2012, and he emphasised that Australia did not need to export to Japan, if doing so meant paying high tariffs.
Japanese media described Sen Joyce as 'visibly frustrated', and said Nishikawa was 'thrown' by his response, especially given that Nishikawa had earlier in the day supposedly "reached a shared awareness with Prime Minister Abbott to cooperate on concluding the FTA promptly."
Mr Joyce's comments had Japanese media queueing up outside MLA's Tokyo regional office the following morning, seeking a response.
Australian export beef processors asked about the exchange this morning were universally-supportive of Mr Joyce's blunt warning, saying it was time for Australia to play 'hard-ball' on tariffs on beef.
"It doesn't hurt to reiterate to the Japanese that we have some very large emerging markets in countries with a very strong appetite for Australian beef," one prominent exporter said.
The Japanese Nikkei business newspaper report overnight, translated into English, again described a tariff on beef as a 'focal point' in the FTA discussions.
Australia was also indicating that it would respond by abolishing a tariff on Japanese automobiles promptly, yesterday's translated Nikkei report said.
"A glimpse of Australia's real intention was seen during an evening meeting with trade minister Andrew Robb. In speaking with Nishikawa, who says Japan will reduce a part of its beef tariff on the one hand while seeking the full abolishment of Australia's tariff on imported Japanese vehicles on the other, Robb pointed out that Australia reached an agreement to remove all tariffs on South Korean vehicles in exchange for South Korea removing its tariffs on Australian beef over 15 years," the report noted.
"Robb suggested that if Japan wants Australia to eliminate its tariffs on automobiles, Japan should lower its beef tariff substantially," Nikkei said.
"In the closing stages of the discussion, however, Robb said he 'understood Japan's situation' and indicated that he would not seek to have Japan scrap its beef tariff entirely, as South Korea has agreed to do," Nikkei reported.
If accurately reported, that statement would appear to be in conflict with discussions with beef industry stakeholders overnight.
"Last summer Japan proposed a compromise of lowering the beef tariff to around 30pc but the negotiations were shelved. For this reason, among those close to the Japan-Australia negotiations the view is growing that the final battle will be fought at 20pc levels," Nikkei said.
Minister Robb will visit Japan on March 26, where it is widely anticipated that a final deal will be reached. In early April Prime Minister Abbott will meet in Tokyo with Japanese Prime Minister Shinzo Abe, and both governments are pencilling in this timing for reaching an agreement on the FTA.
The Australian beef industry Japan Taskforce is likely to send a delegation to Japan next week, to monitor developments around Minister Robb's final discussions. Part of that will include producer representation as part of the 'producer-to-producer' work MLA is fostering between cattlemen and women from Australia and Japan, to help break-down some of the fears about a more liberalised beef trade.
A second translated media report out of Japan overnight suggests Japan's underlying goal in advancing FTA negotiations with Australia is to complete tariff-related negotiations with major nations other than the US ahead of President Barack Obama's visit to Japan in late April, in order to stand up to US demands that it abolish tariffs completely.
"The US, meanwhile, has caught wind of Japan's intentions and is ratcheting-up the pressure, and a war of nerves is developing between the two countries," the report said.
"The Japanese government wants to move ahead with tariff negotiations centring on four additional countries – Malaysia, Singapore, Vietnam and New Zealand – towards April," the report said.
"Japan plans to attempt to build allegiances quickly by indicating to each of those countries that it will make concessions on some products. The strategy is already paying off in its negotiations with Brunei."
According to a government source, once an agreement was reached with Australia, seven of the 12 countries participating in the TPP talks would then be in-step, giving Japan an edge in moving forward with trade negotiations with the US.
One Japanese government official said there is no question that President Obama would once again press Japan for concessions on agricultural products during the Japan-US Leaders' Summit in late April.
NFF demand a fair go for all
Perhaps sensing a shift in the negotiating wind in recent days, the National Farmers Federation issued a statement this morning saying it remained adamant that any Japan FTA must deliver good outcomes for all Australian farmers and agribusinesses.
NFF and members this week met with Japan's political trade representative, Nishikawa, who led the trade delegation in Canberra. NFF president, Brent Finlay, conveyed a clear message that Australian agriculture would only accept a trade agreement that was beneficial for the entire sector.
"Our members are concerned that there will be potential carve-outs for certain commodities. If it's not likely to be a good deal for all, it will not be supported by the industry," Mr Finlay said.
"The tariff regime remains a significant point of conjecture within this agreement. All sectors—wool, cotton, beef, pork, lamb, dairy, sugar, grains, horticulture and rice—must get improved market access."
"If the government is serious about agriculture being a pillar of the Australian economy, there needs to be a genuine commitment to deliver commercial results for our sector with trade deals," Mr Finlay said.
"We urge Minister Robb and Government officials to stand up on behalf of the Australian industry, and not give-in to a poor deal that could set a precedent and compromise our farm and agribusiness sectors."
"The rhetoric has to stop. Farmers' expectations are high, and if results are not in line with the government's promise to be 'open for business', the agreement can't be supported. There is too much at stake. Too much time and too many resources have gone into these negotiations for it to result in a second-rate agreement. Farmers will not wear that," Mr Finlay said.