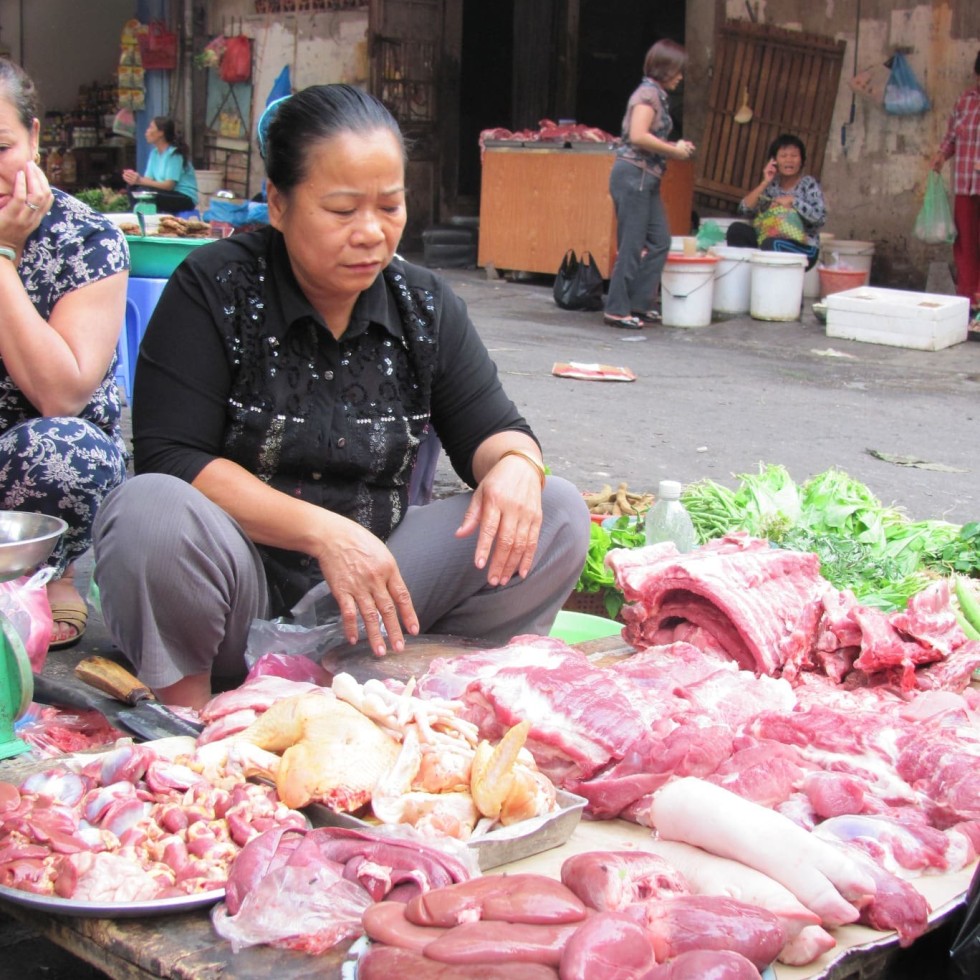 The Federal Government has received a backlash from northern cattle industry stakeholders and political opposition over its decision to hand over $20 million to Indonesia to help local farmers increase their beef output.
On Thursday, trade minister Craig Emerson, speaking after a meeting with his Indonesian counterpart, Gita Wirjawan, announced a $20m assistance package where Australian scientists would help Indonesian small farmers to double their beef production using better breeding and feeding techniques.
The grant has been widely interpreted as a move to 'smooth the relationship' between Australia and Indonesia following last year's live export ban, on animal cruelty grounds.
The Indonesian government insists the cut to Australian imports in 2012 announced late last year was implemented to further Indonesia's attempts to become self-sufficient in beef production. However, it came soon after Australia's ag minister Joe Ludwig unilaterally stopped live cattle exports in the wake of revelations of cruelty in Indonesian abattoirs.
Last week's high level delegation trade talks in Jakarta involving Mr Emerson, Mr Ludwig and senior industry importer/exporter stakeholders gave no indication of any breakthrough over current import quotas.
Neither Mr Emerson nor Mr Wirjawan could give any comfort to Australian cattle producers that Indonesia's big cut to Australian imports would be reversed by Indonesia ag minister Suswono, despite requests to reconsider the matter.
The agriculture department remains adamant that it will allow only 283,000 head of cattle and 35,000t of boxed beef into the country from Australia this year – a reduction of more than 50pc on previous numbers. Shortages of beef and price rises are now clearly evident in the Indonesian market, with some warning the country will soon run out of beef for religious festivals.
Mr Emerson raised the issue with Mr Wirjawan on Thursday, and the Indonesian minister promised to have a 'conversation' with Minister Suswono ''to see if we can come up with a solution''.
Meanwhile, Australia's beef producing community would view with disbelief the Federal Government's decision to hand over $20 million to Indonesian beef producers to increase their output, Opposition Senators said on Friday.
NSW Nationals senators Fiona Nash and John Williams said it was ironic that Indonesian farmers got more aid, when the country had cut imports of Australian beef.
They suggested trade minister Emerson had gone cap-in-hand to Indonesia prepared to offer them anything to fix up the mess caused by ag minister Ludwig last year when he shut down the live export trade.
"Media reports say the trade and agriculture ministers were in Indonesia to discuss ways to improve the cattle trade. Instead they made no inroads, with Indonesia adamant it will proceed with slashing Australian beef import quotas by more than a half on previous numbers, while at the same time asking Australia to invest in the Indonesian beef industry," Senator Nash said.
"Next we hear that the government has pledged $20 million to help Indonesian producers double their production."
Northern Territory cattle producers were put on their knees and offered a pittance in the way of compensation when the export industry was shut down, and they continued to struggle after Indonesia slashed the quotas, the Senators said.
"We don't begrudge assistance to our closest and important trading partner, but the Gillard government has yet again overlooked Australian farmers."
Other recent examples cited by Senators Nash and Williams included the ag minister talking down the Australian industry's capacity to increase productivity during free trade discussions with Japan, and the trade minister wanting foreign investment in Australia's farmland by Asian countries to be "open slather, so that they could secure their own future food supply."
Senator Williams said while Holden last week received $275 million in aid, the rural sector was often roundly criticised when it sought assistance such as Exceptional Circumstances drought relief.
"The meat processing industry could do with help because it employs 170,000 people directly and indirectly. Seventeen meatworks in NSW have closed since 1995 but there is no respite from the industry and government levies and charges that are crippling them."
"Further, the Gillard government champions its investment in the agriculture sector yet has cut R&D assistance to organisations like the CSIRO by around $63 million, slashed $58 million from the Customs budget, axed Land and Water Australia and the Principal Plant Scientist, and has further plans to scrap the Principal Animal Scientist, for starters."
"That doesn't even include the impact on the sector from the carbon tax when it comes in this year."