THE Federal Government has committed $68.4 million to improving traceability in Australian agricultural products and increasing access to premium overseas markets, in a program announced today.
Traceability is key to maintaining Australia's international reputation and underpinning international market premiums for Australian farm products.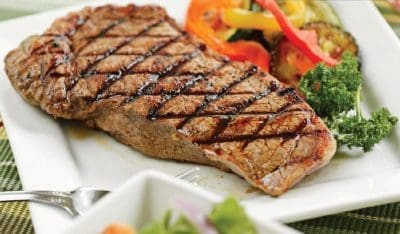 Part of the initiative will see a National Traceability Summit held, and the establishment of a national agriculture traceability alliance.
A virtual hub will be developed to keep industry up to date with consumer trends, develop national data standards and take advantage of new technologies.
Grants to promote uptake and development of new technology and systems to reduce regulatory and traceability costs are part of the program.
Agriculture minister David Littleproud said investing in strong traceability frameworks and systems could add up to $1 billion a year to the bottom line of Australian farmers.
"Australia already has strong traceability systems in place, especially around food safety, origin and biosecurity," Minister Littleproud said.
"But we can make these systems stronger by bringing them together with a national approach. That's why we're working with the states and territories and industry to create the National Agricultural Traceability Alliance and National Agricultural Traceability Hub.
The hub is designed to bring industry groups, research bodies, state and territory bodies and governments and together. The proposed National Traceability Summit would allow stakeholders to share their ideas and map out how the industry and government can work to make the most of the investment, Mr Littleproud said.
"The hub will be a way for government and industry groups to work together to create successful traceability projects that will deliver financial benefits to our farmers. Traceability systems will continue to show consumers that our products are safe, clean and meet sustainability standards," he said.
"Customers have shown they are willing to pay more for a product that can meet provenance and sustainability standards so our farmers will get a better price for their product. On the other side of the coin, by using the latest technology and data we are helping our farmers reduce their costs of production," the minister said.
The creation of the National Agricultural Traceability Hub would help deliver greater traceability capability, allow stakeholders to agree to common data standards and harnessing the power technologies such as blockchain in order to demonstrate the provenance of Australia's agricultural exports while reducing compliance burdens.
Grant will be available to encourage innovation in traceability against the roadmap, to generate value and promote them across cross all primary industries, Mr Littleproud said.
"We know we produce some of the best produce in the world. By enhancing traceability and transparency at every step in the supply chain, we can make sure the rest of the world knows this as well," he said.
Australia could lock in between $400 million and $1 billion of additional value if traceability can demonstrate provenance, sustainability or organics, the Federal government said during today's announcement. For example, Australian Certified grassfed beef attracted an additional $1/kg in the US market, of which half went goes back to the grower.
Harmonisation of traceability frameworks and regulatory technology could save businesses $225-$325 million per year by reducing staffing and streamlining paper processes, the government claimed.
Enhancements to improve the speed and accuracy of traceability could reduce the economic impact of a biosecurity outbreak by 78-89 percent over ten years, saving $15‑$17 billion.
Industry welcomes move
The Australian Meat Industry Council welcomed today's announcement, saying the investment would encourage the adoption of enhanced traceability and credential to increase export value for Australian producers and processors and support the sector reaching the goal of $100 billion in farmgate value by 2030.
"This announcement reflects the forward vision of the government, that traceability systems will underpin the value growth in Australian agricultural production and processing," AMIC chief executive Patrick Hutchinson said.
"In particular, the establishment of a government-industry coalition will be key to the success of this initiative – it will enable critical industry input throughout the development of a long-term strategic roadmap and focus both government and industry investment."
"We have already piloted this model successfully through the technology roadmap for the red meat industry under the government's Busting Congestion program, and this initiative will build on that collaborative framework."
"The red meat processing industry looks forward to being deeply involved in the agricultural traceability systems initiative, and robustly contributing our expertise garnered over many decades in this field," Mr Hutchinson said.
Source: Federal Govt, AMIC