THE red meat industry will determine by the end of March next year whether it proceeds with MLA's bold plan to roll-out of DEXA objective carcase measurement technology across the processing industry, and how it goes about funding the $150 million cost of installation.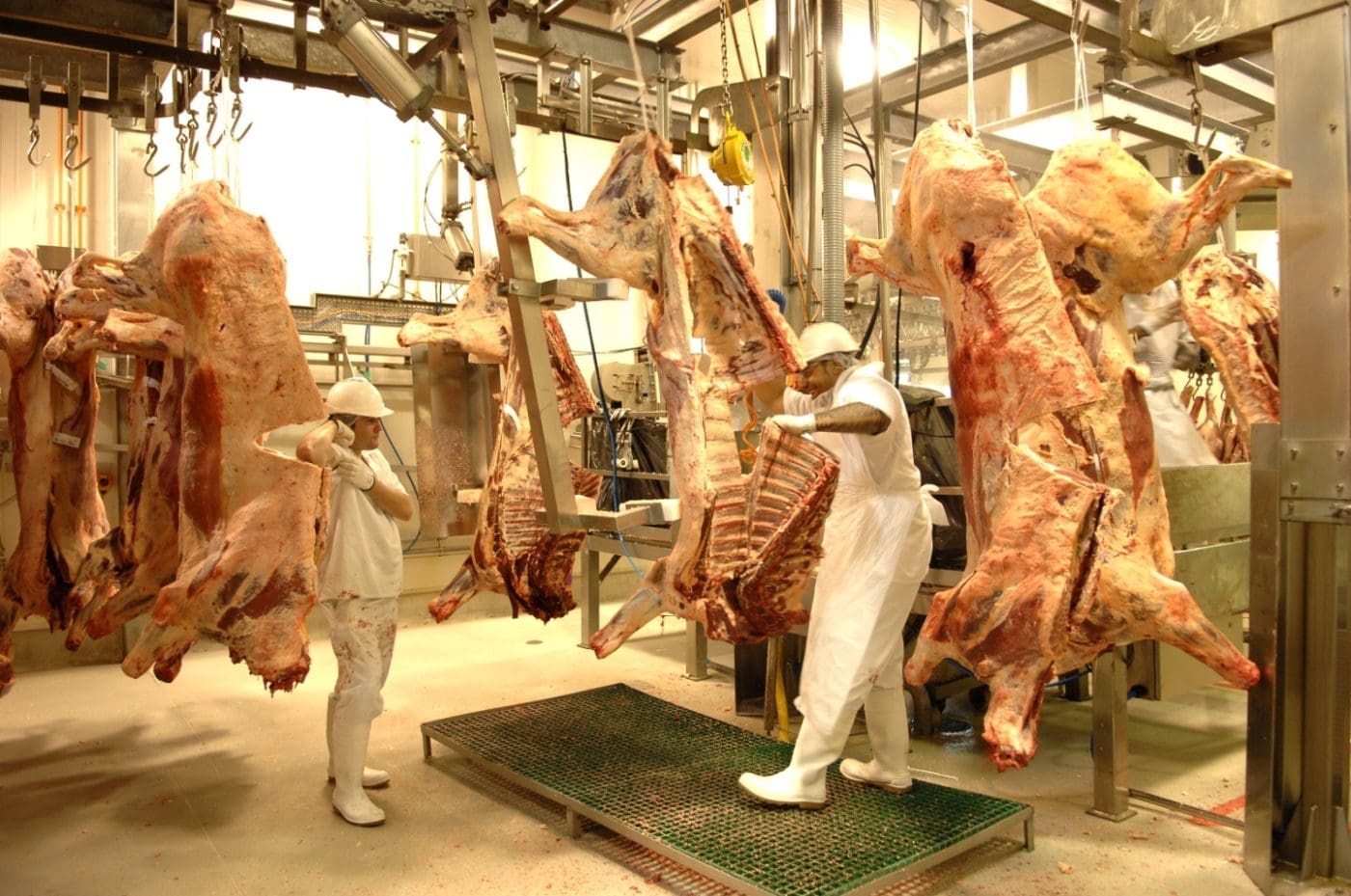 More details about the approval process and how the project might be funded emerged during a Brisbane industry consultation workshop on Monday. The audience included stakeholders from the processing, peak council, producing, lotfeeding, research and agency communities.
The workshop provided an opportunity to learn more about MLA's work with industry, research institutes and technology providers in developing the application of DEXA (Dual Energy X-Ray Absorptiometry) scanning as an objective carcase measurement tool.
It followed last month's announcement by MLA of a proposal to install DEXA-based objective carcase measurement (OCM) technology across the Australian red meat industry. If fully implemented in all 89 AusMeat accredited beef, sheepmeat and goat processing plants in Australia, it has been estimated that the cost of installation would be about $151 million.
"We're now up to the stage where we will consult with industry about support for the project and the funding model," MLA managing director Richard Norton told Monday's gathering.
"By the end of the first quarter next year, all the peak industry councils will have had their first round of board meetings for 2017, and we will be seeking direction from them so we can finalise if and how we move forward with the roll-out of the DEXA technology and the funding models.
Mr Norton said if the industry chose to, there was the opportunity to borrow the money through a commercial loan.
"We have had preliminary discussions with Minister Joyce around MLA taking out a loan on behalf of industry," he said.
"We will do national consultation across Australia next year before rolling it out to levy payers and the whole of industry, so everyone understands exactly what is happening with the rollout of DEXA.
"Ultimately the decision is up to you, as an industry, on how you want to progress this, and how we move forward as an industry. That is the objective."
Mr Norton said DEXA was technology that was leading the world.
"The rest of the world is looking at us, and what we do in this area," he said.
Since late 2014, MLA had been 'talking a lot' about OCM and associated technologies, doing presentations demonstrating the benefits and how it could help the industry move forward from its current position of grading and averaging across the value chain.
He said OCM was included in the Meat Industry Strategic Plan to 2020; the MLA board's strategy; and the Beef and Sheepmeat Industry Strategic Plans set out by CCA and SCA.
"MLA, as the industry service delivery company, has an obligation to deliver on those strategic plans," Mr Norton said.
Annual benefit estimated at $220m/year by 2020
MLA's general manager for research, development & innovation, Sean Starling, said installing DEXA technology throughout Australia's red meat industry had the potential to be transformational – creating a single scientific measurement of carcase meat, fat and bone (lean meat yield) and the opportunity to pass that information back along the value chain.
"On farm, the information will stimulate further advances in genetics and livestock production systems. The technology can also be leveraged by processors to increase boning room efficiency and provide opportunities for automation," he said.
While the cost of installation across all AusMeat accredited processing facilities had been estimated at $151 million, if not all plants wanted to install the technology, the cost would come down.
"Factoring in interest rate, and assuming that it is funded wholly from producer levies, and depending on whether matching R&D dollar funds can be claimed from the government, if the industry needs to establish a loan to pay for the roll-out, it could account for anywhere from 10 to 20 percent of the beef producer levy each year, over the next ten years," he said.
Mr Starling said mechanisms were already in place through industry peak councils to lock-in long-term funding programs.
"We believe that if we have the opportunity to roll-out DEXA objective carcase measurement now – rather than just 'waiting for it to happen' – we can attract a significant return on investment," he said.
Economic modelling that had been carried-out, which was being constantly reviewed and analysed, suggested that once implemented across the red meat industry, DEXA OCM could be worth $220 million a year to the red meat industry by 2020.
"When we started doing the sums on a $220m annual return on a $150m investment, it just made compelling sense – hence the need to drive this as hard as we can," Mr Starling said.
Mr Starling said a question for industry was whether it wanted to accelerate the rate of adoption of DEXA OCM, or simply let it be 'market-led.'
"Let's not kid ourselves: the two biggest processors in Australia are already on this journey. They are going to do it," he said.
"Is that a good thing or a bad thing? I don't know, but there will be a market-led adoption – they are doing it as we speak. We're in there supporting them to do that, but the question is whether the industry should hasten that process."
Tomorrow: Answering the big questions about the DEXA technology, and what it really offers the red meat industry.