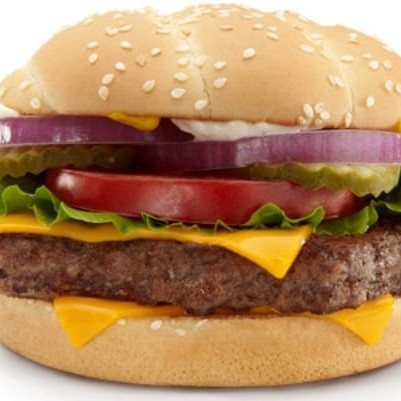 While it has appeared largely 'recession-proof' up to now, even global burger giant McDonald's is showing the strain of the prolonged global financial crisis on sales.
The company's first quarter result posted on Friday revealed global comparable sales down 1pc on the January-March period a year earlier.
While the company posted higher revenues and earnings per share for the quarter due to the establishment of new stores, especially in big growth markets like China, comparable same-store sales and operating income declined.
Last year's result was enhanced a little by an additional day in 2012 due to it being a leap year, however.
"McDonald's remains focused on enhancing our menu, restaurants and the overall customer experience to become more relevant to today's consumers," said chief executive officer, Don Thompson.
"While the company's results for the quarter reflected difficult prior year comparisons and the ongoing impact of global economic headwinds, we continue our efforts to build market share and deliver sustained profitable growth for all stakeholders."
McDonald's is the world's largest global foodservice retailer with more than 34,000 locations serving 69 million customers in 119 countries each day. Australian manufacturing beef is a major raw material and pattie supplier to McDonald's global operations, particularly across the Asia-Pacific.
Other first quarter results included consolidated revenues increased by 1pc on last year, while consolidated operating income decreased 1pc (but flat when currency movements were factored in.
McDonald's regional performance around the world included:
US division: comparable sales decreased 1.2pc in the first quarter due in part to the challenging North American eating-out environment. Operating income declined 3pc for the quarter. Despite these results, McDonald's US outperformed its competition and increased market share. Looking ahead, the US business is focused on menu and convenience initiatives to drive sales and restaurant profitability.
European division: Europe's results were dampened by ongoing economic uncertainty. First quarter comparable sales were down 1.1pc, while operating income increased 1pc, led by poor performance in the UK and Russia, partly offset by Germany. Moving forward, the segment's business plans emphasise building market share by featuring value across all day parts, offering compelling premium products and expanding the brand's presence through new restaurant growth.
Asia/Pacific, Middle East and Africa region (including Australia): The APMEA region's first quarter comparable sales declined 3.3pc primarily due to ongoing weakness in Japan and negative results in China. The segment's quarterly operating income was down 1pc.
The challenging global environment and bottom-line pressures are expected to persist, CEO Don Thompson told the market.
"However we have an outstanding brand and an unsurpassed global infrastructure – making us uniquely well-positioned to capitalise on future growth opportunities around the world," he said.
QR codes on packaging tell the nutrition story
A significant marketing move for McDonalds announced during the quarter included the inclusion, worldwide, of QR codes on carry-out bags and other packaging, carrying easily-accessible information about nutrition. QR codes allow smartphone users to easily obtain information via the internet.
"This initiative is the latest step in the company's ongoing commitment to provide consumers with information to help them make informed choices," McDonald's said in a statement.
"As a company that has provided nutrition information to customers for more than 30 years, the new packaging is designed to communicate brand stories in an engaging and modern way. A blend of text, illustrations and a QR code will deliver interesting facts about the brand and make nutrition information easily accessible from mobile devices," the company said.
"Customers tell us they want to know more about the food they are eating and we want to make that as easy as possible by putting this information right at their fingertips," said Kevin Newell, McDonald's chief brand officer
McDonald's was one of the first quick-service restaurants to introduce nutrition information on packaging at the 2006 Olympic Winter Games in Torino, Italy.
In other company news, McDonald's UK has announced it will source 100 percent of its pork requirements from British farms meeting strict animal welfare criteria from the end of the month.
All sausage and bacon on its menu will be 100 percent Freedom Food pork from farms meeting standards set out by the RSPCA on how pigs are reared.
The move will make it the UK's second biggest buyer of pork from the Freedom Food scheme, which goes beyond industry standards and legislation to demand better treatment for animals.
From the end of April, all pig farmers supplying McDonald's UK will be required to provide bright, airy environments, bedded pens and plenty of space for pigs to move around in, the company said.