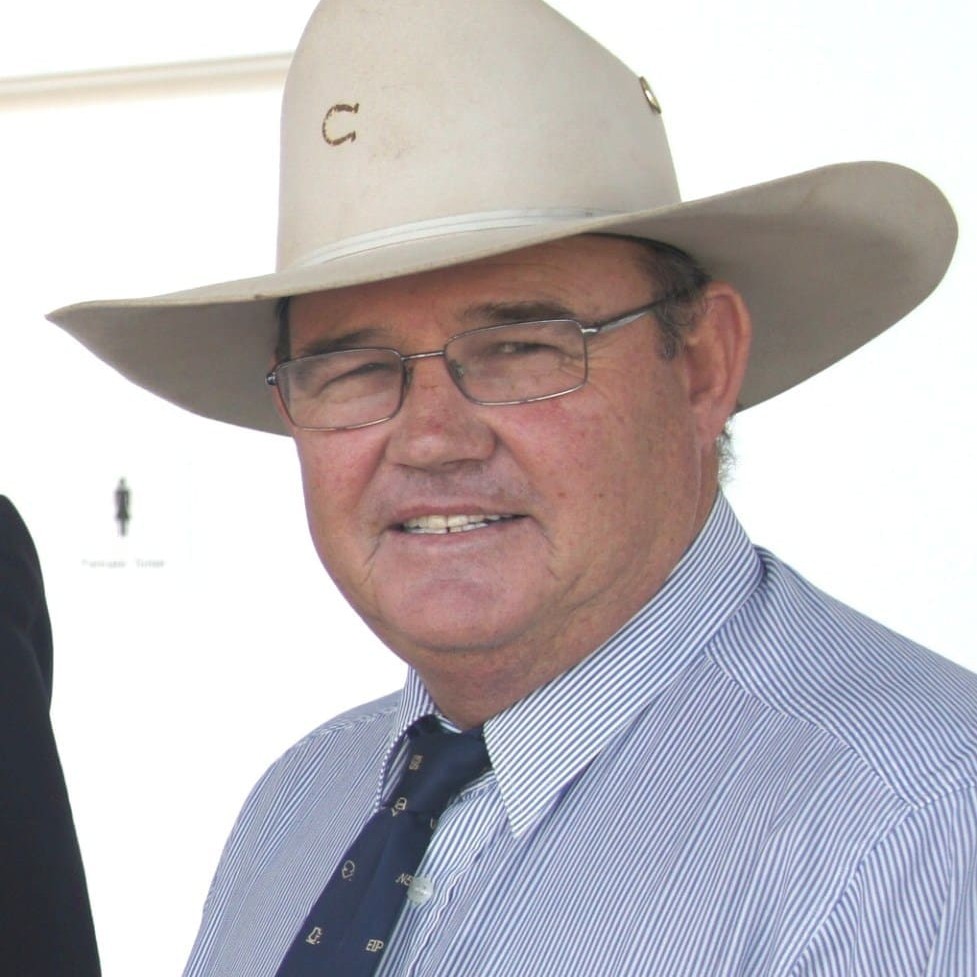 Preceding the company's annual meeting in Brisbane last week, the Australian Agricultural Company has made a series of management adjustments, reflecting generational change and career progression within the business across northern Australia.
The moves represent one of the most significant reshuffles in regional management roles within the company in recent times.
Widely respected cattleman Henry Burke has stepped back from day-to-day operational management of AA Co's flagship Barkly Tablelands property, Brunette Downs, to take on a broader operations coordination role within the company, under the title, group manager, pastoral.
In a classic 'rags to riches' career story, Mr Burke has worked with AA Co for 21 years, starting as a ringer, before progressing to head stockman, manager and his most recent position as general manager, northern stations.
The company's Barkly stations alone, in combination run about 185,000 head of cattle. Over three decades he has worked on Canobie, Wondoola, Headingly, Wrotham Park and most recently, Brunette Downs.
In his new role Mr Burke is responsible for overseeing AA Co's Barkly stations including Anthony's Lagoon, Avon Downs, Austral Downs, Eva Downs, Headingly and Brunette Downs, together with the properties in the Victoria River District.
His replacement as station manager at Brunette is Michael Johnson, who previously managed AA Co's 40,000-head Avon Downs station, further east in the Northern Territory. Brunette runs 100,000 head of cattle and is situated in the middle of the Barkley Tableland, 350km northeast of Tennant Creek and 660km southwest from Mount Isa.
The recent changes at Brunette have in turn cascaded into a series of other internal promotions and appointments across AA Co's northern operations.
Replacing Mr Johnson as manager at Avon Downs is Matthew Barrett.
Formerly a ringer in Queensland's Gulf region, he joined the company in 2001 as head stockman at South Galway, before transferring to Canobie in the same role. In early 2006 Mr Barrett was promoted to assistant manager at Canobie, and became outright manager at South Galway later the same year. He took up his new management role at Avon in January.
At around 400,000ha, Avon Downs runs about 40,000 cattle, including large numbers of Wagyu x Angus crosses used in AA Co's Wagyu F1 brand programs. The property is located west of Camooweal.
In other recent appointments:
Alan Everett has been promoted to station manager at Montejinni, in the NT's VRD district, from his previous role as operations manager Eva Downs. Mr Everett started as head stockman at Eva Downs in 2007, before transferring to Brunette Downs where he was head stockman of the Bullock Camp, and later the Commercial Camp. He became overseer and then operations manager at Eva Downs in late 2009. Montejinni is a little over 300,000ha of breeding country 320km south west of Katherine, running about 27,000 head of Brahman-based cattle.
Glen McCamley has been promoted to station manager at South Galway in the Channel Country in south-west Queensland, replacing Matthew Barrett. Mr McCamley previously managed Meteor Downs Station in Central Queensland, prior to its sale to Xstrata Coal in late 2011. South Galway is a 490,000ha property 400km south west of Longreach in the heart of the Channel Country, running about 20,000 cattle, mostly Santa Gertrudis-based steers. Mr McCamley has worked his way up through the ranks, having held head stockman and management positions at a number of AA Co stations and feedlots.
Re-joining AA Co after a break as operations manager at Eva Downs in the NT is Tim Milne. He reports to Eva manager, Sam Graham. Mr Milne has worked for AA Co previously, including terms jackaroo at Brighton Downs and Wondoola Stations, later becoming head stockman and commercial herd overseer at Brunette Downs. He took a break from AA Co for a period, working for several companies including NAPCO, Rosewood and within his own family's cattle operation.
In 2011, all AA Co managers completed formal financial and project management training.
The company said it would continue to train and develop its staff in 2012 with a comprehensive program for staff development well underway. Additionally, the company holds a leadership forum and managers' conference at the start of each year.