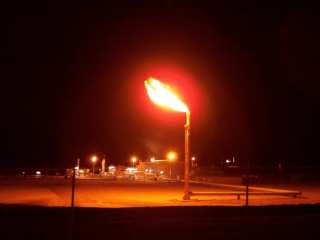 Just days after the Coal Seam Gas sector launched a multi-million-dollar blitz to counter what it describes as a campaign of misinformation against its industry, an independent Government report has found significant research is needed to better understand the long-term environmental and health impacts of CSG extraction.
People on both sides of the debate have been calling for a greater focus on science for years.
Gas companies maintain that opposition to their industry is based on emotion and a lack of understanding of available science, while landholder and environmental groups say the available science has never been adequate and more research and data is needed before planned gas project expansions continue.
A report handed down by the NSW chief scientist and engineer Mary O'Kane yesterday found that the challenges faced by government and industry were considerable, and that many unanswered questions remained.
The 174 page report, which was commissioned by NSW premier Barry O'Farrell in February, followed meetings with stakeholders on all sides of the CSG debate, interviews with industry experts, site visits and community consultations.
The five recommendations handed down in the report (listed in full at the bottom of this article) included calls for tougher regulation, improved data collection procedures and a more thorough investigation of environmental and health impacts.
Professor O'Kane said unanswered concerns remain over issues such as landholders' legal rights, land access and use, human health, the environment, particularly relating to impacts on water; engineering and operational processes; and industry regulation and compliance.
"Some challenges are well defined and can be effectively managed through high standards of engineering and rigorous monitoring and supervision of operations," Professor O'Kane wrote.
"Other challenges relating to long-term and cumulative environmental impacts are less obvious and require a commitment to significant and ongoing research, as well as a consequent evolution of engineering practice."
She said the NSW Government should send a clear message to the CSG extraction industry that high performance will be mandatory, that compliance with legislation will be rigorously enforced, and transgressions will be punshed with published high fines and revocation of licenses as appropriate.
'Campaign of misinformation' risks gas future: APPEA
The report came just two days after the Australian Petroleum Production and Exploration Association launched a multi-million dollar campaign conveying the message that misinformation about gas production risked future jobs, investment and the next wave of the resources boom.
"The campaign will send a clear message that saying 'no' to natural gas development is not consequence-free. Developing new supplies is absolutely critical if Australia wants to put downward pressure on energy prices, meaningfully reduce greenhouse gas emissions, and bring on the next wave of Australia's prosperity," APPEA director,external affairs, Michael Bradley said in a press release launching the initiative on Monday.
"The Australian economy can't afford the risks posed by having public policy influenced by anti-gas misinformation. Activities designed to disrupt and delay future resource projects should be of concern to all who value jobs, investment, and new economic opportunity."
Mr Bradley said Australia risked losing the next wave of mega-projects to North America or East Africa.
"Australians have a choice. They can influence their economic future and we're asking them to get involved at www.ournaturaladvantage.com.au and support Australia's natural advantage."
In another statement released yesterday in response to the NSW Chief Scientist's report, APPEA said the review raised "complex issues regarding our industry's development".
APPEA said current NSW Government energy policy had significantly damaged state investment and energy security, and called for policies such as blanket exclusion zones to be replaced with regulation that was "effective, transparent and based on science".
"APPEA notes that the Chief Scientist found concerns regarding the gas industry's development "can be offset by ensuring engineering best practice; superb monitoring by industry; diligent and transparent compliance checks by regulators.''
"APPEA agrees with this assessment. This is what occurs in other Australian jurisdictions such as Queensland, where the gas industry has created about 30,000 jobs in recent years, is working in partnership with more than 4000 landholders, and is today revitalising regional communities.
"APPEA is committed to working with the Chief Scientist throughout the next phase of this process to find a solution to the state's impasse, as NSW consumes almost a quarter of the east coast gas supply but produces less than 1 per cent of that supply.
"APPEA yesterday launched a national campaign (www.ournaturaladvantage.com.au) to inform Australians that saying no to natural gas development is not without consequence, and nowhere is this more apparent than in NSW."
Report vindicates farmer fears
NSW Farmers said the report confirmed what the association had been saying for years about coal seam gas – that there was a lack of data and good science behind the industry.
NSW Farmers president Fiona Simson said the report also confirmed community concerns by acknowledging that CSG extraction posed human health and environmental challenges.
"We are pleased to see the initial report vindicates a lot of what we, as farmers, have been expressing concerns about for a long time," she said.
"It's not that we are against the industry, but the issue is there is a real lack of data and good science to demonstrate the safety of many of the industry's activities," Ms Simson said.
"In addition to this, the science and work that has been done is rarely been made available to the public in a fully transparent fashion.
"The Chief Scientist has recognised this issue and called for a whole-of-environment data repository for all state environment data as well as a whole-of-state subsidence baseline survey to be done."
Ms Simson said the Chief Scientist herself stated that: "The issue of CSG is a very tough one and requires a commitment from government to sound policy implementation based on highly developed data."
"We couldn't agree more and we are calling on the NSW Government to get serious about addressing some of these valid and long held concerns instead of continuing to cave into the demands of the gas industry," she said.
"It is obvious that the government is under enormous pressure from the resources industry with the recent release of proposed amendments to one of its state environment planning policy's that attempts to give priority to the significance of a resource over and above other considerations such as the environment and communities.
"That is an extremely disappointing approach for a government to take and it flies in the face of the initial recommendations made in the Chief Scientist's report," Ms Simson concluded.
Professor O'Kane said the next phase of the review process will involve a study of industry compliance, the completion of the study of the appropriate insurance levels for the CSG industry, developing greater understanding about government best practice in managing coal seam gas and international good practice of extraction methods, and undertaking an in-depth study of how to assess and manage risk dynamically for CSG systems.
Recommendations
Recommendation 1
That the Government commits to establishing a regime for extraction of coal seam gas that is
world class. This involves inter alia:
clear public statements of the rationale/need for coal seam gas extraction (including,for example, within the State planning policies on energy and resources; environment and conservation; infrastructure; hazards; agricultural and rural resources; and
development assessment being developed following the 2013 White Paper, a New Planning System for NSW)
insisting on world best practice in all aspects and at all stages (exploration, production, abandonment) of CSG extraction
sending a clear message to industry that: CSG extraction high performance will be mandatory; compliance with legislation will be rigorously enforced; and transgressions will be punished with published high fines and revocation of licences as appropriate
treating coal seam gas extraction in NSW as a complex system with appropriate mechanisms to estimate risk both in toto and locally on a dynamic basis
having a clear, easy-to-navigate legislative, compliance and monitoring framework that evolves over time to incorporate new engineering and science developments
high levels of transparency
having a fair system for managing land access and compensation for those whose land is affected by coal seam gas activities
maintaining reliable, complete, current and authoritative data on all aspects of CSG and having this data held in a central, comprehensive, spatially-enabled, open, wholeof-environment data repository. All data collected by the private and public sectors relevant to CSG extraction, coal, other mining, and water would be sent directly to the repository. Such a repository supports transparency and enables rapid compliance checking, fast response to alarms and accidents, increased understanding of cumulative impacts, and research on complex issues
developing within government a system to assess cumulative impacts of multiple industries operating in sensitive environments with formal assessments being updated annually with any major problems identified being addressed promptly
the Ministry of Health continuing to monitor any unusual symptoms reported in areas where coal seam gas is being extracted and looking for correlations with changing environmental factors
committing to high levels of monitoring with an understanding that the amount and sophistication of monitoring is likely to increase rather than decrease over time as sensors become even cheaper and communications and data technologies become even better
adjusting on a regular basis industry levies, bonds and insurance to make sure all financial costs of overseeing the State's coal seam gas system and maintaining infrastructure are covered, as are all contingencies and making sure industry understands that fees can be adjusted at annual notice
ensuring all coal seam gas companies have structures in place to ensure full legislative compliance not only by themselves but also by any subcontractors they retain
ensuring all those working in the coal seam gas industries have appropriate training and certification
ensuring those working in the public sector on CSG legislation and compliance are provided with a sound compliance and monitoring framework within which to operate,
and given appropriate on-the-job training to ensure up-to-date knowledge of this fastmoving industry and of latest developments in monitoring and compliance worldwide
commitment to ramping up research on difficult issues such as continuing to develop comprehensive and detailed models of the State's underground water and how to build robust engineering approaches to assessing cumulative impact of multiple industries affecting underground resources in a dynamic way
working closely and continuously with the community, industry, industry bodies, and research organisations to keep the coal seam gas system in NSW up to world standard.
Recommendation 2
That Government commission the design and establishment of a whole-of-environment data repository for all State environment data including all data collected according to legislative and regulatory requirements associated with water management, gas extraction, mining,manufacturing, and chemical processing activities. This repository would, as a minimum, have the following characteristics:
have excellent curatorial systems
be designed and managed by data professionals to highest world quality data-handling standards
be open except for limited exceptions where the data is commercial-in-confidence and to which access is restricted to varying degrees
be not only accessible by all under open-data conventions but also able to accept citizen data input
be able to be searched in real time
be spatially enabled
hold all data electronically
hold data of many diverse formats including text, graphics, sound, photographic, video, satellite, mapping, electronic monitoring data, etc.
be the repository of all research results pertaining to environmental matters in NSW along with full details of the related experimental design and any resulting scientific publications and comments
be the repository of historical data with appropriate metadata for all bodies governed by relevant legislation, generate an automatic deposit
schedule, and notify the regulator and the organisation involved automatically of overdue deposits.
That any legislation amendments needed to direct all environment data to the Data Repository are undertaken.
Recommendation 3
That a pre-major-CSG whole-of-State subsidence baseline be calculated using appropriate remote sensing data going back, say, 15 years. And that, from 2013 onwards, an annual whole-of-State subsidence map be produced so that the State's patterns can be traced for the purpose of understanding and addressing any significant cumulative subsidence.
Recommendation 4
That all coal seam gas industry personnel including subcontractors working in operational roles be subject to mandatory training and certification requirements and that these mandatory training and certification requirements be included in the codes of practice relevant to CSG.
Recommendation 5
That the Government continue and extend its role as a champion of research relevant to the hard problems related to under-earth especially the development of sophisticated predictive underground models and a formalisation of engineering processes for cumulative impact assessment. The Government should not only lead by example in encouraging and funding such research to be undertaken and discussed in NSW, but should exhort other governments
and organisations to take a related approach through mechanisms such as COAG and international partnerships.

You can read the full report here