HAMILTON in western victoria will have its cattle saleyards under a roof by the end of the year after a $715,000 contribution from the Federal Government.
Minister for Education and Member for Wannon Dan Tehan announced the contribution to the Southern Grampians Shire Council's Hamilton Regional Livestock Exchange this week.
The funding from the Australian Government's Building Better Regions Fund, with the council's contribution, will enable completion of the $1.3 million project this year.
The council decided to roof the cattle yards after a review of operations last year. In a statement today, the council said it pursued the review to ensure the ongoing viability of the exchange, and to ensure growth of the current and future offerings.
At the November 2018 council meeting, councillors committed to construct a roof over 99 pens. Councillors agreed that the lack of a roof on the cattle yards has impacted cattle sales and it was the view of council that commitment to this capital expenditure would entice agents and buyers to HRLX.
Southern Grampians Shire Council mayor Mary-Ann Brown said the council was thrilled with the announcement from the Australian Government.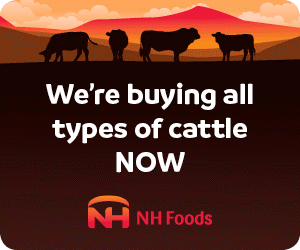 "The Hamilton Regional Livestock Exchange is a critical facility for our region and for our local economy.
"Over the last three years, we've seen significant investment here, from council and both state and Australian Governments," Cr Brown said.
"Council were prepared to fully fund this roof, knowing how crucial it was to the ongoing viability of the saleyards.
"Now, thanks to this federal funding, we are able to have a first-class facility and have money left to allocate to other important projects for the region."
The roof over the cattle yards follows $6.5 million investment in the facility in recent years, including roofing over the sheep yards and sealing of truck delivery areas.
The new roofed cattle area will also have the capacity to be used for sheep in peak periods, further increasing the capacity of HRLX for sheep sales.