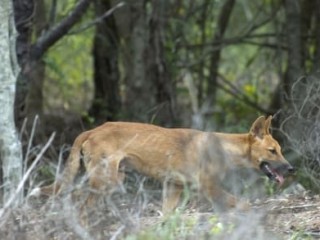 The fight against invasive animals has received a boost with new funding for research projects announced yesterday by Minister for agriculture Joe Ludwig.
The Australian Pest Animal Research Program (APARP) will support 13 projects in its third funding round.
"The successful projects cover invasive species ranging from wild dogs, rabbits, foxes and pest birds to more general applications of invasive species management," Minister Ludwig said.
"These projects will help us better understand and better fight these pests which is good news for farmers and landholders across Australia."
Previous projects funded by APARP have included the development of a community-based reporting tool called FeralScan and the development of an instructional DVD that assist field operators to become competent in the use of trapping devices for wild dogs, foxes and feral cats and Minister Ludwig said he was looking forward to seeing how this year's projects developed.
"Most farmers have had a problem with rabbits at one time or another, but the CSIRO is now developing a Calicivirus Map of Australia to help improve the effectiveness of Rabbit Biocontrol," he said.
"In NSW, a project by that state's Department of Primary Industries will develop a guide to vertebrate pesticides, their properties, usage and more.
"In Western Australia, a project will look at increasing the efficacy and best practice of aerial baiting wild dogs in Australian rangelands.
"It is projects like these that offer hope to farmers fighting pest animals and hope these funds offer national scale improvements in pest management, animal welfare outcomes and extension materials."
APARP had up to $930,000 grant funds available and applications were assessed by an independent advisory panel.
All past and current projects funded through APARP are listed on the website, www.daff.gov.au/abares/aparp