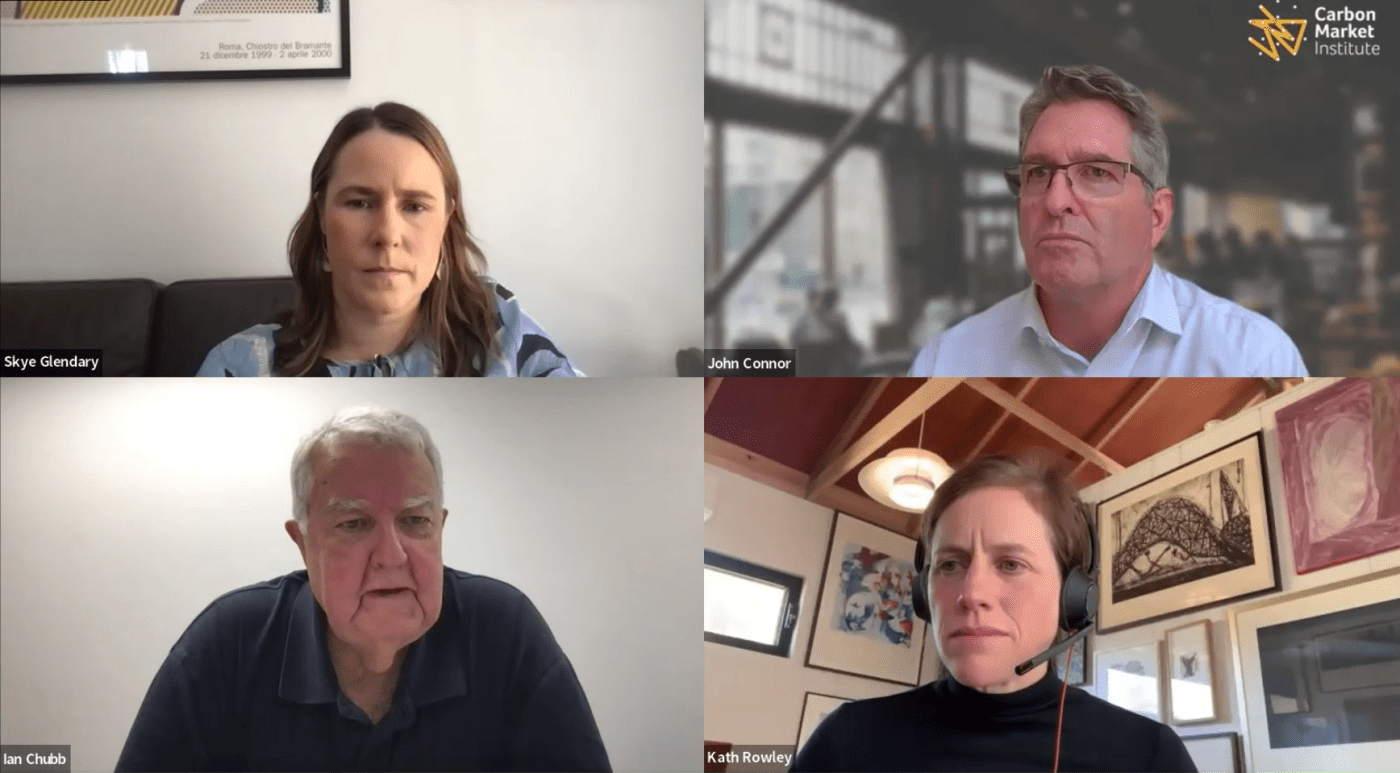 AUSTRALIA'S former chief scientist says the country's carbon industry needs to improve its communication to maintain trust in the wider community.
Professor Ian Chubb recently headed up a review of the framework underpinning Australian Carbon Credit Units – which ultimately found the scheme to be of high integrity and did not recommend any large sweeping changes.
However, the review recommended more transparency from the carbon industry, in-order to educate the public about its role and the methodologies used to generate ACCUs. Prof Chubb told a recent Carbon Market Institute webinar communication needed to improve.
"The communication is not good enough," he said.
"The carbon market is critically important to Australia's contribution to the future of the planet. We need to be explaining to people why it is important that we do it, why we won't get it perfect and that we need to roll with some of the issues to get the good and the benefits that flow from it.
"Getting that messaging out and explaining the industry is really important and it ought to be a central focus going forward."
Transparency has been highlighted as an issue with the carbon industry before, with some urging landholders to be cautious about the contracts they sign and a valuer last year saying that a lack of information had de-railed some property transactions.
Managing community expectations
The impact the carbon market has had on communities has been the source of plenty of debate in recent years, with some arguing the industry has taken away people from remote areas and others saying it has given an injection of money and made businesses more viable.
Many different strategies have been canvassed to manage the impact on communities – including the former Coaltion Government giving then agriculture minister David Littleproud the power to block projects covering more than one-third of a property.
Some councils have proposed to make carbon developers apply for a change of land use – similar to a development application.
Prof Chubb said the community impact of projects and methodologies should be judged on a case-by-case basis.
"When we spoke to a couple of communities, they were not as aware of the scheme as we thought would be useful and their general reaction was that the community was getting fewer benefits than it might," he said.
"Our view was that when a method or a project is put forward, the proponent should be asked to indicate the co-benefits they think would flow through from the particular initiative they were proposing.
"We did not say it should be mandatory because it would not always be sensible to do that. But there should be always an expectation that if it is possible, it should be delineated."
Prof Chubb said providing co-benefits to communities from carbon projects was going to become important.
"I believe scientists do what the community lets them do. I think this type of program will prosper if the community is committed to it and behind it," he said.
"They should see the benefits flowing through to them wherever possible, not just that 'in 10-years-time the planet will be in a better place'. Of course, that is why we are doing it, but in-the-meantime we should be getting the community behind it."