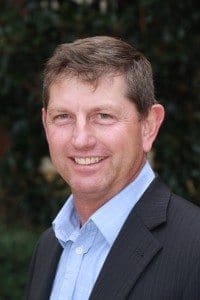 Many people have given consideration to being a guarantor for someone else's loan or have asked someone to guarantee their loan.  Perhaps it is as simple as your child finishing school and wants to enter the workforce, but they need transport.  Being independent like many country kids they might want to do it all themselves but need mum and dad to go guarantor to allow them to get a loan.
The car scenario is likely the most common but there may be many times when you need someone to guarantee a loan for you – whether it is a car, house or perhaps invest in a business. Before you ask your family, friend or colleague, it's a good idea to know what you are really asking of that person.
It is equally as important to understand that being a guarantor is more than a character reference or endorsement of the person taking the loan.  It is important to understand your responsibilities if you are asked to guarantee someone else's loan.
In short, a guarantor is a person who agrees to be responsible for the payment of another person's debt.  A guarantee is a written promise by the guarantor that the person who is obtaining the credit will honour the terms and conditions of their loan contract.
If that isn't enough to make you think twice, be aware that if the borrower is unable to meet the payments on the loan, by signing as guarantor you have effectively become the second borrower.  That means you pay if they can't!
You will likely trust the other person implicitly, but anyone can get sick or lose their job.  Without the ability to repay the loan, it comes straight back to you.  This might also include any accrued interest on outstanding payments.  In most instances your guarantee is unlimited.
Of course the size of the loan will determine your liability and the level of your personal assets will determine how this liability may impact you.  Potentially you could be called upon to sell your house and/or all of your other possessions just to pay off the guaranteed loan.
What if a guarantor dies?
The person being guarantee for a loan certainly is taking on some risk and it would appear that the person taking out the loan has nothing to lose.  However the biggest risk particularly in terms of who can best absorb the risk is if the guarantor were to die. Many business owners have been shocked to find that the death of a guarantor triggers an automatic default in most loan agreements.
Should this situation occur, the following three scenarios can become a reality:
You may be forced to refinance or repay a business loan.
The overdraft facilities of your business could be withdrawn.
Any personal guarantees you have made to the business could be called upon.
It is very important that before the loan agreements are finalised all parties give serious consideration to how they will manage the worst case scenario such as the event of default or death to the person giving the guarantee.  How would these events impact you financially?  Would your family life be impacted?  If you can identify a risk here they you should take steps to mitigate it.
It is never pleasant to consider worst case events but equally it is very important to consider how these risks might be mitigated.  Generally speaking appropriate personal or life insurance will be the least costly and one of the most effective solutions.
Isn't life insurance expensive?
If you have identified life insurance as being an appropriate mitigation measure then you need to understand how you might pay for it.  The way you choose to pay the premiums can make a big difference in the long-term cost of cover.  There are two options.
1. Stepped premiums
The premium is recalculated every year based on your age at renewal using the premium rates applicable at that time.  This means the premium will usually go up every year because the risk of death or disablement increases as you get older.
2. Level premiums
The premium is recalculated every year based on your age when you started the policy using the premium rates applicable at renewal time.  This means the premium will only change when the life office increases its premium rates for all policyholders.
Stepped premiums are cheaper initially but can rise significantly in later years particularly after age 50.  Level premiums are more expensive initially but will be cheaper over the long term and are likely to be more affordable if you expect to need cover after age 50.
Sometimes it's not always easy to compare and there may be other solutions to mitigate your risks as well depending on your circumstances.
The important message to recognise here is that guaranteeing a loan has financial risks to both sides and both parties should discuss their options with an appropriately qualified professional to ensure business and personal assets are protected.
Graham Financial is a privately owned boutique financial planning practice which has been in operation since 1985.  AFSL 327520. The advice in this article is general in nature; advice specific to your circumstances should be sought before acting on this advice. The author of this article can be contacted on (07) 4613 0514, by email at admin@grahamfin.com.au or online at www.grahamfin.com.au