Young farmers across Victoria are being invited to come together for farm finance workshops at a number of locations, as well as to network and ask questions.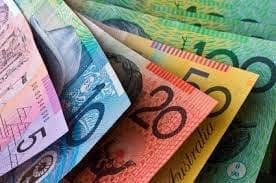 Agriculture Victoria Young Farmer Coordinator Sarah Wallis said it was wonderful to be able to offer the Farm Finance – Getting Prepared sessions as in-person events after having to shift to an online format for the past two years.
"This year it's about coming together, being together and interacting with our financial specialists to ask those burning finance questions in a safe space," Ms Wallis said.
"Our take on this is to provide the kind of experts at these workshops who can cut through the 'bank speak' and enable young farmers to be well prepared when applying for financing," she said.
ORM Agribusiness consultant Jane Foster said the workshops will be an opportunity to have open and transparent conversations about farm finance and get some tips on how to communicate in 'bank speak'.
"By the end of the session participants will have a new clarity on finance and how the whole system works," Ms Foster said.
Young farmer Josh said workshops like the Farm Finance – Getting Prepared sessions were a great way to bring like-minded people together.
"It's great to have these programs running again as we come out of the pandemic, they're an excellent opportunity to network and come together."
All sessions will be held between 6 and 8.30 pm and are scheduled for:
• Bairnsdale – Wednesday 4 May
• Maryborough – Wednesday 11 May
• Wangaratta – Wednesday 18 May
• Ouyen – Wednesday 25 May
• Horsham – Wednesday 1 June.
Register now for Agriculture Victoria's Young Farmers Network Farm Finance – Getting Prepared Workshop.
To find out more visit https://bit.ly/3O3eht0