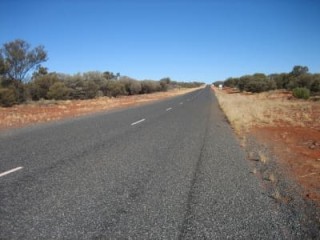 A final list of motions from the Northern Outback Beef and Roads Forum held in Cloncurry on August 31 has been released and will now be presented to State and Federal Governments and oppositions for consideration.
The Northern Outback Beef and Roads Forum was hosted by the Local Government Authorities of Cloncurry, Flinders, Richmond, McKinlay, Mount Isa, Burke, Carpentaria, Croydon, Charters Towers, Etheridge and Doomadgee, along with regional development organisations Mount Isa to Townsville Economic Zone Inc. and Gulf Savannah Development Inc.
The idea to host the forum was borne out of dissatisfaction with the Commonwealth Government's Northern Australia Land and Water Task force Report and the view from local government leaders that it failed to come up with solutions to develop the beef and transport industries and the recent temporary ban on live exports.
The forum was designed to provide a platform for people who live and work in the northern Queensland region to discuss opportunities and constraints affecting the future growth and development of the region.
It also provided the opportunity to talk to, and hear from, relevant State and Federal Ministers, Government Departmental Director Generals, Regional Directors and senior staff.
Underlying the forum was a view that through enhanced access to and use of water, improved infrastructure (particularly roads), reform of leasehold conditions and improved pasture, the northern beef industry has the opportunity to expand considerably and sustainably for the future.
Discussion also surrounded a Northern meatworks proposal for which a consultancy firm is currently being engaged to conduct a feasibility study with funding assistance from Queensland Government. The study will research the viability, location and design for the facility that would process cattle from the Northern Territory, Gulf of Carpentaria, North West and Western Queensland.
More than 100 resolutions were passed dealing with a wide range of issues. The organising committee has since refined and reduced the number of motions with the approval of movers and seconders to remove duplication. The final motions will now be presented to the Queensland and Federal Governments and the respective oppositions to consider.
The final list of motions passed by the forum are:
Challenges of the Northern Beef Industry:
Motion
The Minister for Agriculture, Fisheries and Forestry implement the following:
1. Provide direct financial assistance to producers to compensate them over the next two years for the loss of income due to complete disruption to the cattle market caused by the live meat ban.
2. Restore the subsided AQIS charges that were in place prior to 1 July 2011
3. Implement a nationwide promotion campaign of the beef industry to restore the good name of the beef producers and get Australians behind the very successful agricultural industries in Australia.
4. Have the Commonwealth Government review the existing foreign ownership laws to ensure that oversees corporation cannot take advantage to the current state of the beef industry and the further breakdown of the traditional family producers which have been and will continue to be the back bone of rural Australia.
5. Commonwealth Government to put pressure on the bank and finance sector to ensure they work with producers to help them through this very serious economic time.
Moved: Cr. Andrew Daniels; Seconded: Cr. Warren Devlin
Motion
1. That the DAFF minister be lobbied to restructure the MLA so that producers are able to directly elect board members and that the MLA have a trade and lobbying function and added to their marketing and research functions .
Moved: Joanne Rea; Seconded: David Camm
Motion
1. That this forum supports the building of a meat processing plant in Central or NWQ with consideration to all or near all weather access and operation.
2. That measures should be considered by producers to ensure an all year supply of fat cattle, by back grounding or what other means to ensure an all year operation of plant
3. That lobbying and constructive thought and effort be employed to enhance road conditions to allow stock travel most of the time;
4. That cattle producers be encouraged to breed to suit identified markets;
5. That the forum supports the building/placement of necessary supporting infrastructure.
Moved: Cr Ben Callcott; Seconded: David Camm
Food & Bio Security
Motion
1. That State and Federal Governments include agricultural industries and food security in the school curriculum from early childhood to ensure the benefits and importance of the beef
and agriculture industry are guided and known by all Australians.
Moved: Cr Warren Devlin; Seconded: Cr Ben Callcott
Motion
1. Part of the $5 contribution made to MLA by the beef producers and matched by the Federal Government, be used to promote the beef industry to the Australian community.
Ensure the industry is seen by the Australian community as a sustainable industry with best practice.
Moved: Cr Warren Devlin; Seconded: Cr. Fred Pascoe.
Motion
1. That the Savannah Way be declared part of the national highway network and be sealed to a national standard and that low level crossings be raised
Moved: Cr. Ernie Camp, Seconded: Cr. Fred Pascoe
Motion
1. That the Federal Government formally acknowledge that pastoralists in Northern Australia have been and will continue as successful carbon farmers for generations and have indeed
been at the forefront of responsible climate change management and mitigation through strong environmental stewardship of the extensive Savannah grasslands and that such
recognition be both in documented and financial form and attract immediate automatic financial benefits under the carbon farming initiative.
2. That federal government through applicable bodies promote the recent scientific findings that grass feed beef has equivalent health benefits (as traditional sources) of Omega 3
Moved Kylie Camp Seconded Cr. Ernie Camp
Motion
1. That Government put forward their policy on how they can stop the invasion, destructiveness and health issues that are being created by flying foxes. No flying foxes within a 2 km radius
from the perimeter of townships.
Moved Cr. Andrew Daniels Seconded Cr. Ben Callcott
Land Tenure
Motion
That the Queensland Government adopts the methodology in calculating any rural lease rental: Rural rents should not rise substantially without concurrent rises in farm income and/or
technological advancements which lower cost and increase production significantly In order to achieve the environmental and cultural objectives of Delbessie, lessees must have
financial security to do so. Lessees, like all business owners, require planning certainty to state taxes and charges should be introduced gradually, smoothing radical change
Where the Government's changing policies on leasehold land affect the lessee's ability to generate profit from the leasehold land, these impacts should be reflected in leasehold rent
Given rural leases are unique in requiring their lessees to provide land management outcomes for the state /community, whilst also operating a sustainable grazing enterprise, this
requirement should be reflected in leasehold rent.
Moved: Lauren Hewitt; Seconded: Cr. Rick Britton.
Motion
To recognise the private investment in leasehold land and protect that investment from the uncertainty that arises from periodic renewals at the State's discretion, the rural leasehold land strategy should be reviewed with a view to converting to perpetual leases all current leases of rural leasehold land with terms of 20 years or more and covering an area of 100 hectares or more.
Moved: Ari McCamley; Seconded: Cr John Wharton
Motion
Land use restrictions
To recognise the vested interest rural landholders have in caring for the environmental values of their land and the confusion and administrative burden caused by the current interaction of
many different federal, state and local laws that affect the use of rural land, for all such laws to be reviewed with a view to streamlining and reducing restrictions on land use where
environmental values are otherwise protected.
Moved: Ari McCamley; Seconded Cr. Andrew Daniels
Motion
Interaction between rural landholders and resource companies In respect of land not otherwise protected by strategic cropping land policy, landholders affected by significant resource projects should have the right to choose between being
compensated and having their whole of property acquired in accordance with the principles in the acquisition of Land Act before the commencement of production activities
Moved: Cr Andrew Daniels; Seconded: David Camm.
Motion
Local Government Assessment of Resource Projects: That significant resource projects should be impact assessable against Local Government Planning Schemes with Councils as a Concurrent Agency
Moved: Cr Alan Peterson; Seconded: John Green

Motion
That confidentiality clauses should never be part of a legal document between land holders and mining companies – in particular State or Federal Legislation as it is in the public interest
that the content of these agreements be widely known.
Moved:Jacqueline Curley; Seconded: Joanne Rea
Motion
That in relation to State Rural Land Strategy
• The lease renewal process needs to be streamlined at all levels from inspection to agreement including Indigenous Land Use Agreement;
• Seasonal variations need to be truly accounted from on the ground;
• Satellite maps need to be accurate and ground truthed by independent qualified people in all circumstances.; and
• 'Remedial Action Notices' need to be simple and not too costly to implement.
Moved: Joanne Rea; Seconded: Lorna Bahnisch
Motion
That this forum asks the Queensland State Government to investigate tenure conversion for grazing land. It would be expected that if upgrade options are assessed they should be:
• Affordable; and
• Practical.
Moved:Rob Atkinson; Seconded: Greg McNamara.
Motion
That leasehold rents when collected be spent in the local district and a proportion of that rent should be directed back into providing land services (environmental, social and cultural) on
the property where the lessee provides these services above the duty of care.
Moved: Rob Atkinson; Seconded: Jacqueline Curley
Water
Motion
That there be a moratorium on water charges for 25 years for business / agriculture to develop
irrigation projects
Moved: Cr Ernie Camp; Seconded; Cr Andrew Daniels
Motion
That the Queensland Government remove the clause in the irrigation license application,regarding remnant vegetation and also provide the water at no charge to the applicant, for
the next ten years, with the idea of starting an irrigation industry to support the cattle industry and a future meat works for the North West Queensland.
Moved: Cr. John Wharton; Seconded: Cr Ben Callcott
Wild Rivers
Motion
That Wild Rivers declaration cannot be declared until such time that there is fully funded Federal and State programs for woody weeds and pest animal eradication.
Moved: Cr Rick Britton; Seconded: Cr. Corrie Pickering
Motion
That Wild Rivers declared areas have a local working group made up of community and industry groups, funded by Federal and State Governments and managed by the Economic
development groups within the region.
Moved: Cr Rick Britton; Seconded: Cr. Ernie Camp
Motion
That the Coal Seam Gas mining and infrastructure under the petroleum and gas act not be allowed within 2km's from a farm' homestead or small community (<1000) unless such
homestead is owned by the mining company.
Moved: Joanne Rea; Seconded: Cr Rick Britton
Taxation and Finance
Motion
That
• Taxation concessions for the more remote country areas to make aligned to provincial and city living. This could assist in encouraging more people to live in these areas where labour is difficult to source.
• Taxation benefits to encourage more family succession planning with a view to enable the younger generation to remain on the land (or return) and lower the present average age (higher end of 50);
• Higher rebates for fuels in remote areas for transport, helicopter operators etc. to alleviate such things as fuel levies imposed because of rising costs;
• Increase in Farm Management Deposit individual limit; and
• Release of cash component of funds held in Superannuation Funds to provide a domestic source of funding for financial institutions given the wholesale cost for funds from international markets.
Moved: Rod Kelly; Seconded: Harold McMullun
Motion
That Government considers allowing local councils the right to charge mining companies within 60km of a town within their shire operating FIFO a $50,000 per person per year levy. As a way of compensating local communities and giving incentive so that the mining companies
rethink FIFO operations and at the very least compensate the local communities for lost revenue and extra strain on their local infrastructure.
Moved: John Green; Seconded: Cr. John Wharton.
Motion
Federal Taxes
Zone Rebates: That the zone rebate system be completely overhauled to substantially increase amounts and extend areas. Extend system to private companies operating in
regional Australia.
Farm Management Deposits (FMDs): Increase the non-primary production income threshold to $150,000 (from $65,000). Also extend FMD's to private companies.
Moved: Ben Cameron; Seconded: Cr. Andrew Daniels.
Motion
State Taxes
Stamp Duty exemption on generational transfers: reviewed and extended to include:
• Remove the unencumbered component;
• Broaden to include nieces and nephews;
• Make it on land only; and
• Introduce brother/sister exemption on transfers.
Moved: Ben Cameron; Seconded: Cr. Ben Callcott
Motion
State Taxes
Develop a Royalties for Regions Program:
Redirection of Government spending from the major population centres – into regional areas of the State;
25pc of the States mining and petroleum royalty revenue directed to a Special Investment Fund (SIF)

Capped at $1 Billion annually

Disbursements from SIF to be over and above consolidated revenue allocations for the regions;
SIF funds to be distributed on an agree formula;

Regional Councils for Local projects;
Major Infrastructure Projects (real assets);

Ports
Hospitals
Roads – real roads that are safe
Water Infrastructure – build them, stop stuffing about – look at Emerald/Burdekin

State Government Initiatives that boost and leverage regional growth and investment; and
Must have protection mechanisms so the 'till' cannot be raided.
Moved: Ben Cameron; Seconded: C. Fred Pascoe
Motion
State Taxes
Payroll tax: abolish it or at least abolish it for regional Australia.
Moved: Ben Cameron; Seconded: Cr Greg Campbell
Road Networks
Motion
That the Northern Outback Beef and Roads Forum endorse the North West Regional Roads Groups Investment Prospectus to the Commonwealth Government.
Moved: Cr Paul Woodhouse; Seconded: Cr. Brendan McNamara.
Beef Industry Future
Motion
That GSD and MITEZ to engage John Kirlin of Sustainable Agriculture to conduct a series of workshops in the Gulf and North West to explain his white paper on Sustainable Agriculture
making money from rainfall to support a hay-based feed lot with a meat works.
Moved: Cr Warren Bethel; Seconded: Rob Atkinson
Motion
That 5pc of all pastoral, perpetual and freehold land leases be allocated for intensive agriculture development allowing full timber clearing if necessary for the establishment of improved pasture or the growing of crops to value add their livestock or create an economic
benefit.
Moved: Cr John Wharton; Seconded: Cr Fred Pascoe
Motion
That this forum supports the North Beef, MITEZ, GSD and DEEDI initiative to fully investigate the development of further beef processing capacity in Northern Outback Queensland.
Moved: Ninian Stewart-Moore; Seconded: Rob Atkinson
Where to Now
Motion
That motions or resolutions passed at this forum be forwarded to MITEZ, GSD, Federal Minister for Agriculture Joe Ludwig, State Government Ministers Craig Wallace and Tim Mullherin, Local Federal Member Bob Katter, State Member Betty Kiernan and opposition members Vaughan Johnson, Shane Knuth, Andrew Cripps and all relevant ministers.
Moved: Cr. John Wharton; Seconded: Cr. Fred Pascoe
Motion
Build alignment and effort from this forum with actions delivered from the live export meeting and committee formed from Georgetown, August 12, forum
Moved: Noeline Ikin; Seconded: Cr. Warren Bethel