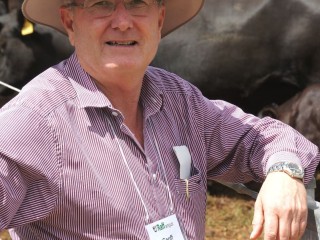 The marriage between Teys Brothers and Cargill Beef Australia is set to proceed, with the final regulatory hurdle being cleared this week.
The Federal Government's Foreign Investment Review Board has confirmed that it has no objection to the merged entity, which will bring together the nation's largest Australian-owned processor (Teys Brothers) and the Australian-arm of global giant, Cargill Beef Australia.
In combination the merged entity will have capacity to kill about 1.5 million head annually.
The FIRB approval follows the blessing of the Australian Competition and Consumer Commission (ACCC) over the deal on July 6.
All going according to plan, the joint venture should activate on September 3, which is a Saturday, meaning in practical terms, the merged entity will start trading on Monday, September 5.
In a statement issued yesterday, Cargill Beef Australia managing director Andrew Macpherson said both partners welcomed the Federal Government's and ACCC's clearance of the joint venture.
Teys Bros chief executive Brad Teys said the parties were pleased with the regulatory approvals as the joint venture ensured the new company has the depth and scale to provide growth opportunities for Australian cattle producers by driving efficiencies through all parts of the business and providing greater access to domestic and international markets.
"We look forward to concluding the transaction and focussing on integrating the two businesses effectively and efficiently to create a world-class beef processing company that is firmly committed to the long term prosperity of the Australian cattle industry and our customers," he said.
The release reinforced the message that the 50-50 "Teys Australia – a Cargill Beef joint venture" entity was committed to keeping the current plants operating and ensuring it had the capacity to grow the business to the benefit of employees, Australian cattle producers and our customers.
"The new company's success is directly linked to the success of the Australian cattle producers we work with and therefore we remain as committed as ever to building the new business and strengthening our global marketing reach to the benefit of all," Mr Macpherson said.
Board representation will be shared equally by both companies. Senior Cargill Beef management including John Keating (well acquainted with the company's Australian operations through his lengthy term as head of Cargill Beef Australia) are likely to sit on the board.
Allan Teys will sit as chairman, and Brad Teys will serve as the chief executive officer in the new company. Geoff Teys will be responsible for cattle procurement. The company's head office will be located at Teys headquarters at Beenleigh in Queensland.
The new joint venture will include the assets of both companies' existing beef processing and cattle feeding businesses as well as Teys' tannery and value adding facilities, and Teys' share of its wholesale divisions.