The next month is shaping up as a period of big adjustment for the Australian meat and livestock industry, with sweeping changes in leadership unfolding across peak councils and service delivery companies.
Not since the days of Government-driven industry restructure in 1998 has there been such a wholesale shakeup of industry representation in such a confined period.
The retirement of Meat and Livestock Australia chairman Don Heatley after this year's MLA's annual meeting in Longreach on November 17 has perhaps overshadowed some of the other important national roles about to be vacated by the incumbent chairmen and women.
Also completing their tenure in coming weeks will be Australian Meat Industry Council chair, Terry Nolan; Cattle Council of Australia president, Greg Brown; AMIC national retail council chairman, Kerry Melrose; and Sheepmeat Council of Australia president Kate Joseph.
Several senior industry stakeholders approached by Beef Central were mystified as to how the terms of the various positions could be allowed to overlap in the way they appear to have this year.
One large vertically-integrated beef and sheepmeat producer said the sequence of departures could potentially lead to a lack of continuity, and loss of prior knowledge and experience between sectors that could set back the industry's progress.
Another stakeholder with strong connections across national industry bodies said some organisations appeared to have better succession plans than others. In some cases, successors had already been decided months ago, and all that remained was the formal election process.
"But I don't think the current transition will have that much impact on industry affairs. We all know who the up-and-comers are, and who's next in some cases. And in all the retirees, they are not lost to the industry altogether – they are still only a phone-call away, and will continue to engage in managing the industry's affairs in many cases," Beef Central's contact said.
"But there is no escaping the fact that we are losing a lot of corporate knowledge at the same time."
MLA chairman Don Heatley announced in April that he would not be standing for re-election to the board next month, having served six years as chairman and 13 years on the board in total.
He is the last remaining original member from the inaugural MLA board struck on July 1, 1998.
The MLA board, including its three new nominees, Geoff Maynard, Michele Allan and Rodney Watt (assuming they are approved by members at this year's AGM) will sit down to elect a new chairman on November 18.
No clear candidate has emerged, although some have interpreted the re-activation of the dormant deputy chair's position, filled by an increasingly active Rob Anderson, as a portent to the future. Mr Anderson, a NSW beef producer, joined the board only last year.
Other potential candidates being discussed in industry circles include Albury, NSW beef and seedstock producer Lucinda Corrigan, Iain Mars and Mike Carroll. The history of 'producer-sourced' chairmen of MLA, would suggest it could be a two-horse race.
Two days prior to Mr Heatley vacating the chair at MLA, Cattle Council of Australia will elect a new chairman to replace retiring Far North Queensland cattleman, Greg Brown.
Mr Brown has been a vigorous and passionate industry advocate over his three-year term as chairman, and will be missed.
While any current CCA councillor can stand for the role, his most likely successor would appear to be South Australian beef producer, Andrew Ogilvie, a good communicator who performed strongly in industry affairs during Mr Brown's convalescence from a yards accident earlier this year.
Mr Ogilvie operates family cattle and feedlot interests near Naracoorte, in the state's East.
His biggest handicap would appear to be limited knowledge or understanding of the issues surrounding livestock production in northern Australia, where the largest proportion of the national herd is located.
Another important industry leader moving-on is Australian Meat Industry Council chairman, Terry Nolan, who has carried a heavy industry representation burden for much of the past decade. He will vacate the chair after the AMIC council meeting in December.
Several possible successors are being discussed. Gary Burridge, the managing director of the nation's largest service kill plant, Northern Co-operative Meat Co at Casino, is seen as attractive because he brings no corporate baggage to the position, while T&R Pastoral's Brian James has considerable depth of experience in large-scale sheepmeat and cattle processing interests.
Others say AMIC's domestic processor sub-group has the numbers, suggesting somebody like Gary Hardwick, who has served as chairman previously, or Frank Herd, could be elected.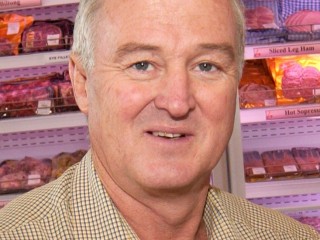 Also standing down after seven years as National Retail Council chairman for AMIC is well-known Queensland meat wholesaler, Kerry Melrose. His term concludes in November.
The retail council represents the interests of the nation's independent butchers, independent supermarkets, smaller country meat processors and wholesalers.
In other species, Sheepmeat Council of Australia president Kate Joseph will also retire at SMC's annual general meeting on November 15. Her likely successor looks like NSW sheepmeat producer, Ian McColl.
Contacted on the matter yesterday, CCA president Greg Brown said the tight sequence of departures of sectoral representatives was not ideal for the smooth transition of industry affairs, but much would depend on who came behind them.
"But whoever fills those roles, it probably takes 12 months to get a serious handle on the various issues across the industry as chair, both within sectors and between sectors," Mr Brown said.
During the upcoming MLA AGM and forum in Longreach, a session is being put aside to discuss broader industry structures and better delineating the lines of responsibility among the various industry groups. For example it was felt that during the recent live export market closure to Indonesia, MLA bore the brunt of criticism over the industry's response, or lack of it, when in fact the responsibility for strategic direction lay with other bodies. The session will be chaired by Red Meat Advisory Council chairman, Ross Keane, and will include representatives from all peak councils and service delivery companies.