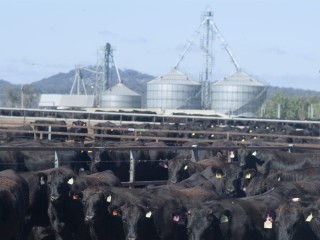 While the live export sector is the current focus for much of the animal liberation movement's activities, examples of broadening the scope of their operations into sectors like lotfeeding are beginning to emerge.
Don Mackay, managing director of Rangers Valley feedlot near Glen Innes gave an account of an activism episode centred on his feedlot during this week's Beefworks feedlot industry conference in Toowomba.
His story could be a portent to the sort of reckless, unsubstantiated ands untruthful claims that could become more common in the future.
Mr Mackay said the advent of new communication technologies such as mobile phones equipped with cameras, with the ability to take photos and send them worldwide instantly via the internet, was one of the catalysts for such activity.
In the Rangers Valley episode, PETA activists used what Mr Mackay described as their standard strategy: getting some sensational images, either through a site break-in by activists, or via a disgruntled employee.
The activist group then sought comment from an industry expert to give their 'evidence' some credibility. In this episode they supplied carefully selected information and images to well-known US animal behaviour expert Temple Grandin, who made some comment on the basis of the evidence they provided.
The images captured at Rangers Valley were crafted by the activists to make sure that when words like 'feedlotting' or 'animal welfare' were used in a Google search, the footage appeared high on the first page of options, maximising the exposure.
A press release was issued based on the 'evidence' provided by the activists, containing distorted and inaccurate information, including a sensationalist headline and Temple Grandin's 'expert opinion' in support.
Mr Mackay illustrated how some of the still images selected from the video gave a false impression of the circumstances involved:
One portrayed what appeared to be 'dead or dying' cattle lying in a pen. In fact the animals were asleep, enjoying the winter sun, and 10 seconds further in the video all got up and galloped away.
Another showed cattle apparently covered in 'dung'. The image in reality was of British-bred cattle, with their winter coat, in muddy pen conditions after rain.
The last showed a visit to the feedlot's dump, where the activists trolled through garbage looking for 'evidence'. What they showed was in fact therapeutic veterinary products used to treat animals with respiratory disorders.
"These were examples of not what you show, but how you show it," Mr Mackay said.
"One aspect that gave us some encouragement at the time was that when the popular music entertainer, Pink, after making some negative comments about the episode after being approached by PETA, later retracted her comments and provided the truth after being presented with counter evidence.
"So there is hope if we can get the right information to people who can influence others," Mr Mackay said.
Instead of seeking a sympathetic press outlet to spread their 'evidence' in the Four Corners style, the activists involved went to the RSPCA, which as a more moderate animal welfare group had greater credibility in the minds of the general public.
The RSPCA contacted Rangers Valley advising that they had received the compliant, and that it had an obligation to investigate. Two officers were despatched, including a well-respected vet with a great deal of feedlot experience, and a second person who had no previous experience with feedlots.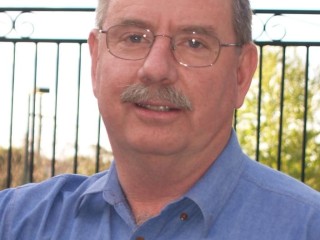 "After spending two hours looking at the infrastructure, the cattle, records, documentation and generally going over the feedlot operations with a fine toothed comb, they came away and delivered the statement: 'This is a world-class facility'," Mr Mackay said.
"They reflected that view in their report, and stated that if there was any subsequent issues raised by the complainants that the RSPCA would support us, and it is our understanding that they did in fact do that," he said.
"In this particular episode, what the RSPCA said and did was of great benefit to us, in correcting the messages created earlier by the activists," Mr Mackay said.
For whatever reason, the original complaint or the subsequent events never made it into the popular press, which obviously would have elevated the seriousness of the event and its potential impact on the Rangers Valley business and brand image.
Nor was the episode or the press release raised or discussed by Rangers Valley's premium quality beef customers across Australia or 14 export countries across the world. But it served as a wake-up call over the potential for misinformation spread by activists to have on feedlot operations generally.
In response to the episode, Rangers Valley developed an information video portraying the feedlot's operations, and general approach to animal welfare. MLA provided expertise in ensuring that the video appeared high on the list of results on Google search engines when relevant search words were used. The segment can be viewed here.
In terms of addressing the ongoing issues surrounding animal welfare and the risk of repeat episodes like the one experienced earlier, Mr Mackay said the elevated location of the business near Glen Innes meant it did not face the heat stress dangers of some other feedlots – but if it did face a management challenge, it was wet pens in winter.
A number of interventions were already in place to manage that issue.
There had been a reduction in days on feed, a lot of heavier cattle were being shedded during the winter period, and all cattle over the last 30 days of their feeding cycle go onto a woodchip pen surface. One photo illustration showed a pen carrying woodchip after 60mm of rain, which remained dry underfoot with no evidence of mud or boggy conditions. The dag and mud load on the cattle was almost non-existent, providing the additional benefit of reduced microbacterial concentrations during slaughter.
Speaking more broadly about Rangers Valley's experience from the episode, Mr Mackay said it highlighted the need to be absolutely diligent in ensuring there were no poor practises in a feedlot operation that would leave it exposed to similar activity.
"We have to make sure that we have that lead position, and are squeaky-clean first," he said.
Backing the 'good message'
Responding to an earlier question asking why the industry did not consider 'taking George Negus into a feedyard', Mr Mackay said the industry might still be a little nervous about that, in not being absolutely sure it would get the response it wanted in all situations.
"But we have to get to a position where we are prepared to, and are confident in exposing ourselves more to broader scrutiny, to make sure that that we are absolutely confident about the good message that we obviously have."
"Our systems and procedures to make sure that happens are particularly important. We have to develop ways to bring the public with us, committing to long-term communications strategies. That process has been started now by MLA and our industry, but we really need to get serious about this."
"Equally, it is about humanising the story. If there was one aspect that changed the tide of public opinion in the live export debate it was the introduction of personal northern industry stakeholder testimonials telling the world that the closure and the decision was sending them broke," Mr Mackay said.
"We have to get that message from the people that really count. It's about farmers and lotfeeders that love their animals and care for the environment. We have to re-establish and reinforce the view in some of the publics' minds that being a farmer is a good thing, not a bad thing."
"But it must be OK for us to be challenged, for us to get it right. The way we manage this will bring the bulk of the people with us."
"At Rangers Valley, we openly talk about animal welfare with our customers, and have a regular stream of customer visitors to the site because we're proud of what we do, and it allows us to sell our story. But to do that, you have to have your house in order first."
Mr Mackay said new targets other than live export for the animal liberationists could include intensive US-style dairy systems where animals were much more closely confined than in beef feedlot environments.
"These groups have endless resolve and deep, deep pockets, but it is still going to happen more widely and more frequently," he said. "These more extreme organisations are always going to look for points that will shock the general public. Their agenda is to capture attention quickly and ask simplistic questions. We need to work more with the moderate welfare groups.
"There is no simple answer, other than we have to be on the front foot – we will never be able to defend the feedlot sector's position from behind. We need to develop a clear program and pursue it endlessly," he said.