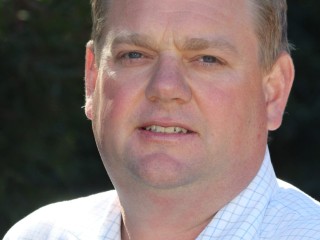 Excellent planting rains over the past week on the east coast have given growers a lift in confidence with regard to the new crop.
With falls of between 10mm to 25mm received across most parts of Southern Queensland and NSW, most growers are busy planting. It is likely many will be holding out for a spike in the market before selling their old crop feed grain. The new financial year will be a possible trigger point for that to happen.
In Victoria growers have already planted approximately 50pc of their winter crop area and falls of 50mm over the past week will ensure the remaining acres have excellent moisture.
The sorghum market is slightly weaker again this week following the sell-off of US corn.
Australian growers are reluctant sellers at current price levels. Delivered Downs prices were this week quoted around $226/t.
The US dollar has traded to a two month high against most currencies, fuelled by concerns about EU debt and lack of economic growth. As the greenback has climbed US commodities have been sold off, which has led to a drop in corn prices. This is in defiance of strong market fundamentals which would normally push corn prices higher, in particular reports of dry conditions in China and Europe. Australian traders are reluctant to sell feed grain at present given that these fundamentals suggest corn prices are likely to rally in coming weeks, which has put a temporary dampener on new business.
Another key factor affecting grain markets is the high demand for freight services with the onset of one of the largest cotton harvests in Australia in recent years. With a large program of cotton seed moving through export channels, particularly to China, demand for freight is high and there is a shortage of trucks available to move grain to port.
As an added consequence of these freight restrictions, feed grain from Central NSW is not working its way up to Queensland as it normally would at this time of year.
The uncertainty surrounding feed grain prices has prompted consumers to look to cover the July to September period. While there have been reports of large tonnages on farm and in bulk handlers, some consumers are nervous about the lack of grain being offered. Many are hoping the new financial year will indeed see more grain come out of the woodwork.
Barley has been firmer this week in Queensland with a lack of good quality F1 being offered.
New crop barley has also added to this strength, as values increase on concerns with the European crop and the perception that barley acres will be lower this year given the $70/t spread to new crop wheat, which is around $295/t for APW1 port price.
• Prices quoted in this column are of an indicative nature only to illustrate trends and do not represent a definitive buy or sell price at a given point in time. For specific prices for your region contact the author at luke@robinsongrain.com.au or (07) 4659 0755.