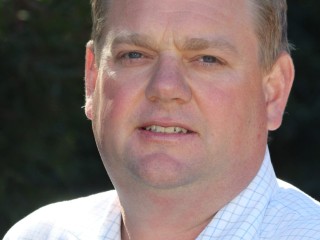 Grain markets are slowly gathering momentum after the Christmas break, and already grain buyers have plenty to contend with in their purchasing decisions for 2013.
The hot dry weather is all the talk on feed markets and causing grain markets to firm. Also in the mix is how the sorghum crops will hold up, and how many acres are planted with the recent rain in Queensland and Northern New South Wales.
On the flip side international markets have been weaker on the back of large wheat plantings in the northern hemisphere. And hedge funds have been selling wheat in the States, taking profits before January 1 before their new financial year started, and rebalancing their books with a reduction in wheat ownership and a move to buy more cotton in their portfolios.
This Friday night the USDA will release its monthly report and our market is waiting to see which way they move. There may be some surprises, but I would think corn production/acre will be lower with the drier conditions in southern US.
A quick overview of the summer crop: Central Queensland sorghum is only 15pc planted, they need over 100mm rain to plant more acres but may just wait to plant chickpeas in April and give sorghum a miss.
Darling Downs sorghum is over 80pc planted although yields will be under pressure with the heat.
Western Downs sorghum is 20pc planted, and again yields have been impacted with heat, although some areas had good rain in late December.
Liverpool Plains new crop sorghum is less than half planted in acre terms compared to previous years. Central NSW is very dry and needs rain now. Growers are reluctant sellers and are holding grain tightly as a hedge on winter planting or to feed to their livestock.
Markets this week on the Darling Downs: Wheat has traded at $284 delivered feedlot and barley $286 old crop sorghum, $268 with new crop at $250. New crop cotton seed delivered downs $255.
Liverpool Plains delivered wheat trading at $280and barley at $260.
Riverina barley buyers at $235 with very thin trading this year to date, cotton seed trading new crop at $230 ex southern gins. Goulbourn Valley wheat is trading at $270 and barley $240. South Australia wheat trading $290 delivered feed mill.
Prices quoted in this column are of an indicative nature only to illustrate trends and do not represent a definitive buy or sell price at a given point in time. For prices specific to your region contact the author at

luke@robinsongrain.com.au

or (07) 4659 0755 or twitter

@lukergtgrain