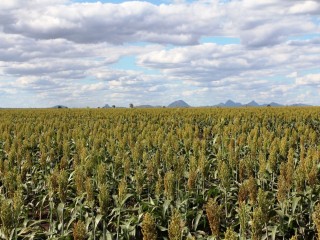 The Queensland Government is on track to develop Australian-first legislation to protect valuable agricultural lands from mining projects that cause permanent damage.
The Queensland Government has been developing its Strategic Cropping Land legislation with mining, agricultural and environmental groups for almost two years.
The legislation will give greater protection to lands that meet eight criteria covering the characteristics of slope, rockiness, microrelief, soil depth, soil wetness, soil pH, salinity and soil water storage. Different specifications are outlined for each characteristic in individual regions.
The legislation, to be introduced later this year, will provide two classes of protection for prime agricultural lands in Queensland: Strategic Cropping Protection Areas, the highest level of protection; and Strategic Cropping Management Areas.
The Strategic Cropping Protection Areas cover 4.78 million hectares of some of the state's most important food bowls in the Central Highlands and Darling Downs, Burnett, Granite Belt and Lockyer Valley areas. The protected areas are already the focus of "intense and imminent" development pressure.
Land that meets the SCL criteria within these trigger map areas will not be able to be permanently alienated by mining developments, except in exceptional circumstances.
Outside the protection areas, the larger Strategic Cropping Management Areas cover 37.2 million hectares. Future mining projects in those areas on land that meets the eight SCL critieria would need to avoid permanently destroying cropping land and would have to mitigate any unavoidable impacts. To qualify for protection under the SCMA, land would need to have a history of cropping.
In total more than four percent of Queensland's land mass is contained within the Strategic Cropping Land trigger map areas.
Inclusion in the trigger map areas released yesterday does not constitute a guarantee of protection against mining developments. Rather, it means that where mining projects are proposed within the trigger map boundaries, the targeted land would have to pass assessment against each of the eight SCL criteria, and, if that occurs, project applications would then be assessed for their ability to avoid permanently alienating the land.
Permanent alienation is deemed to occur when a use located on or near strategic cropping land will endure for 50 years or more, and prevents cropping during that time or in the future.
The policy indicates that "well designed" Coal Seam Gas operations are unlikely to be stopped by the Strategic Cropping Land legislation because CSG wells would not be deemed to "permanently alienate" the land.
"Gas wells and pipelines are usually considered to have a temporary impact as the land can be restored back to strategic cropping land when the development ends," information on the Queensland Government's Strategic Cropping Land website says.
"However, high impact CSG infrastructure such as water storage ponds and gas compression stations may permanently impact on strategic cropping land, and a proponent would not be able to undertake these activities in Strategic Cropping Protection Areas, except in limited 'exceptional circumstances'."
The inclusion of clauses that allow developments in "exceptional circumstances" has Queensland's broadacre farming representative group AgForce adopting a cautious stance in relation to the new legislation.
AgForce welcomed the policy as a step forward in safeguarding productive farming land and protecting the environment, but said there was a long way to go before the Queensland government actually succeeds in appropriately preserving the state's best cropping land.
AgForce policy director Drew Wagner said delays of more than a year in delivering this level of policy detail had allowed resource companies to push projects past tipping point, permanently alienating some of the state's best farming land..
The farming body also wants to see more detail on what constitutes exceptional circumstances.
"What are these exceptional circumstances? AgForce continues to stand firm that there are no circumstances exceptional enough and no project lucrative enough to allow for the permanent alienation of some of our nation's most productive cropping land."
The release of details yesterday included a trigger map covering much of the eastern side of Queensland up to the north of Cairns which will be used to indicate where strategic cropping land is most likely to exist in those regions.
While the legislation has not yet been introduced to Parliament, the Queensland Government said its effect will apply to all mining applications yet to have progressed to advanced approval stages from yesterday.
In NSW the O'Farrell Government released details of a similar Strategic Regional Land Use Policy, which incorporates a series of regional land use plans that would prevent mining on land identified as of significant agricultural importance.
The current 60 day moratorium it has imposed on the granting of all new applications for coal, coal seam gas and petroleum exploration permits forms part of that policy.
To view the trigger maps and read the policy in detail, click here
For more detail on NSW's Strategic Regional Land Use policy, click here
RELATED STORIES
Farmers in Coal Seam Gas legal fight
CSG march hits council resistance in NSW