THE trend toward online livestock selling was gaining considerable pace even before COVID-19 and its associated restrictions on saleyard selling accelerated the shift earlier this year.
Among those to see the trend first hand have been NSW stock and station agent and auctioneer Guy Gallen and financial trading executive Matt Murphie who launched the FarmGate Auctions online livestock selling platform at AgQuip, Gunnedah, exactly 12 months ago today.
The directors of FarmGate Auctions established the site as a new option to assess, list, buy and sell store and breeding stock online without leaving the paddock.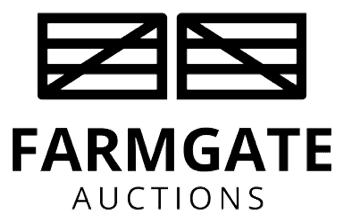 Today's FGA sale marks the platform's one year anniversary.
Recently appointed CEO Nigel Gosse said that in that time FarmGate Auctions has held 25 sales, with seller and buying registrations approaching 2000, with stock listed from NSW, Vic, Tas, SA, Queensland.
110 buyers were logged in for FGA's auction on September 11 in which 968 Angus weaners were listed, selling in a 100 percent clearance with steers making up to  629.78 c/kg and 6-8 month old heifers making up to 644.84 c/kg.
Technological advances have helped to overcome previous hurdles to online selling which is also contributing to the greater preparedness by producers to give digital auctions a try.
Mr Gosse said FarmGate Auction's App allows stock assessments to be made offline remotely using a digital device such as an iPhone or iPad offline.
"No Wi-Fi, no worries," he said.
"Having the ability to enter data and save a lot offline is a huge step forward for buyers and sellers of livestock."
The app allows on-property "crush side" data entry including weight, fat score, dentition, horn status and blemishes.
Other attributes included on market lots timing out individually.
"In as little as 40 minutes registered buyers can purchase their livestock requirements, which allows for faster real-time cattle and sheep auctions.
"Once the Lot is bought or sold, buyers and sellers can walk away and get on with their day."
FarmGate Auctions Director, Guy Gallen, a second generation stock and station agent from Gunnedah, said FarmGate Auctions offered a second choice and provided healthy competition in the online livestock selling industry.
He said FarmGate Auctions also helped buyers and sellers of livestock to eliminate paperwork and be able to input assessment information on-property with or without an internet connection.
"We have pioneered the technology that allows livestock agents to save information associated with assessing livestock using an iPhone or iPad offline.
"A great percentage of producers have no internet connection. Having the ability to enter data and save a Lot offline is a huge step forward for buyers and sellers of livestock."
Mr Gosse said the founders Guy Gallen and Matt Murphie's decision to develop an online selling tool, the process of which began some years ago ahead of the launch one year ago, was prescient.
"You wouldn't thank COVID-19 for anything, however according to consultants McKinsey, the adoption of technology has advanced five years in just eight weeks because of this pandemic."
Lisa Doolan, a fourth generation beef producer from Coonabarabran who recently sold cattle at FGA's special Store & Feeder Sale 11 September, said she enjoyed the online cattle selling experience.
"It was exciting to watch and we were pleased that the sale didn't drag on for hours," she said.
"It was a great result in a short period of time."
Co-founder Guy Gallen commenced his career as a licensed stock & station agent, real estate agent, business agent and auctioneer with the family business, Jacob & Anderson in February 1972, and became principal in 1997 with offices in Gunnedah and Boggabri. He has also held the positions of president and treasurer of the Gunnedah Stock and Station Agents Association.
Fellow co-founder Matt Murphie, originally from a property at Scone, is managing director of FP Markets, one of the largest CFD & FX providers globally, employing 110 staff in offices throughout Europe and in Sydney, with a trading platform that executes billions of dollars in transactions daily.
Recently appointed CEO Nigel Gosse, from a family farming business in SA's Mid North, has previously worked across domestic and international livestock and wool supply chains in various industry roles involving strategy, operations, marketing, and business development, including senior roles with Australian Wool Innovation (AWI), Meat & Livestock Australia (MLA), rural media and communications consultancies.