Australian farmers should be driving the country of origin labelling discussion for consumers, to ensure full household confidence in our food, according to Queensland's 2015 Rural Women's Award recipient, Sherrill Stivano.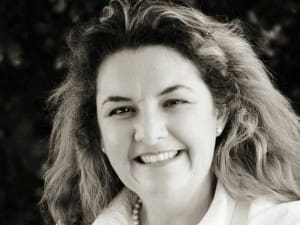 Mrs Stivano, pictured, a feedlot owner from Roma, received this award this week for her project proposal to address food labelling based on her research of the Red Tractor model created in the United Kingdom – long before the recent Hep-A contamination in frozen imported berries.
"If we are investing our time and skills to identify our Australian food, we need to highlight the excellent production methods underpinning our agricultural industries," she said.
"We must ensure consumers can easily identify Australian products, knowing they are produced with environmental stewardship and sustainability, excellent animal welfare practices and food safety through traceability and regulation as a daily priority undertaken by Australian farmers."
Mrs Stivano said acknowledgement of production and quality accountability must return to the farmer, not the supermarkets or processors or RSPCA.
"These organisations have assurance programs which the farmer must seek accreditation through at a cost to enter the supply chain," Mrs Stivano said.
"If we show our consumers why our food standards are so high through a specific label instead at production level, then this will drive the demand at the supermarket shelves."
Mrs Stivano said while Australia's agricultural industries have excellent assurance programs in place, some could be enhanced to include more specific concerns.
"This specific label must also complement those farmers who have taken the time to develop their own brands," she said.
"The new label should be the first thing the consumer looks for, followed by the preferred individual brand.
"This is an opportunity to make a positive and proactive change, firstly for the farmer and then for the consumer, at both domestic and international levels.
"This should not be rushed through to be a vote winner or election catch cry. It must be a carefully considered and consultative approach with industry bodies, farmers and consumer groups," Mrs Stivano said.
Proposed Country of Origin Labels – how it could work
According to Mrs Stivano, any Country of Origin Label must have three key components at its core: Environment, animal welfare and food safety.
She suggested the CoOL must:
Showcase the excellent environmental care and sustainability; animal welfare practices and food safety standards and regulations that already exist in our food production chain, more particularly on the farm before the commodities even leave the farm gate.
Costs and impositions must not be heavy.
The process must use existing frameworks already in place from industry assurance programs through to levies and Australian Made.
Mrs Stivano said this proposed labelling should be seen as an opportunity for farmers to showcase their existing production methods under one banner that the Australian consumer can easily identify
"It is imperative that under any country of origin labelling discussions, the focus must not solely be on the consumer at the end of the food chain, but at the start of the food chain, with our farmers," she said.