From today, more than a thousand farming families will start receiving a lump sum entitlement to help them meet household costs, as important improvements to the Farm Household Allowance (FHA) take effect.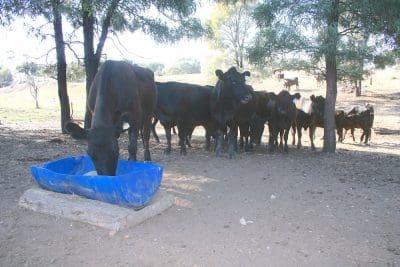 Agriculture Minister Bridget McKenzie said couples whose time on the FHA had expired would receive up to $13,000 and single people would receive up to $7500 – or the equivalent of six months on the payment.
"FHA is an important support measure and is available to farmers who experience hardship, regardless of the cause," Minister McKenzie said.
"Right now, the drought is causing real hurt.
"That's why our government has acted to make sure that FHA is available to farmers four years in 10 rather than three years in a lifetime.
"It's why we legislated to allow the Agriculture Minister to make future lump sum payments if conditions don't improve so that those whose time on the payment has ended can continue to access the support Australians expect them to receive.
"Lump sum payments will be made automatically and will be in bank accounts ahead of Christmas – no one needs to apply.
"Those whose time on FHA expired before 16 December 2019 will start receiving payments from tonight.
"Those whose time on the support payment will end between now and 30 June 2020 will be paid as soon as they finish their first four years of fortnightly FHA payments."
Other improvements that take effect from today include:
Making FHA available four years in every 10
Extending the off-farm income offset to $100,000 and extending it to anyone making a loss
Income from agistment won't count as long as it isn't more than the farm loss
Minister McKenzie said FHA had helped about 13,100 farming families since the payment started with about 6680 currently receiving the payment.
"The majority of those families and farmers who access FHA leave the payment before their four years expire.
"Our government stands with our farmers and will continue to do so – including through this terrible drought and through recovery, when it does finally rain."
Source: Minister for Agriculture. For more information about FHA visit the Department of Human Services website.