PRODUCERS have an extra week to lodge entries into Australia's richest beef competition of its kind, with more than $45,000 in prize money on offer.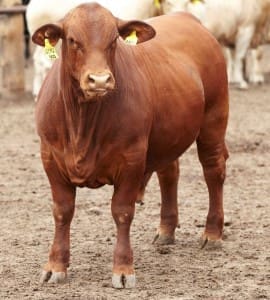 The Brisbane RNA's popular Paddock to Palate Competition hosted by Mort and Co brings together entries from some the nation's top beef producers and sets a benchmark for the industry.
The deadline for entries has been extended until Friday next week (February 13) to ensure those returning from the Christmas break have enough time to enter.
The unique competition follows the product all the way from the paddock to the consumer.
Now in its eighteenth year, the competition's prize money has increased from $7000 to $45,000 over that period with the 100-day Export Class tripling its prize money, with the addition of a new class this year for 70-day grainfed domestic steer.
The competition is broken into four phases comprising of the best aggregate weightgain over 100 days (70 days for trade); carcase quality and yield assessment based on chiller assessment and MSA criteria; MSA eating quality competition, and finishing with a consumer taste test where a portion of striploin is cooked and judged by expert chefs.
The exhibitor who polls the highest aggregate score across these four categories is then awarded the overall prize which will be announced during the Royal Queensland Show at a special Paddock to Palate Competition Awards Presentation Breakfast.
Each exhibitor will be limited to entering a maximum of three pens per class with each pen comprising seven steers, with the best six judged. Nominations will be capped at 994 per class with entries now closing on February 13.
Sponsors for the 2015 competition include Mort & Co; JBS Australia; Rabobank; Zoetis; Elanco Animal Health; Virbac; Performance Feeds; Black Truck Sales; Grant, Daniel & Long (GDL) and Thompson Longhorn.