The European Commission has proposed a law aimed at preventing the import of commodities linked to deforestation, including beef, soy, wood, palm oil, coffee and cocoa.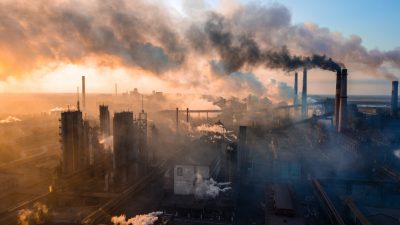 The proposed law would require companies to prove their global supply chains are not contributing to the destruction of forests, with proposed fines of up to 4 percent of a company's turnover in an EU country for those that fail to comply.
According to Reuters, the law proposed by the European Union's executive body sets mandatory due diligence rules for importers into the EU of soy, beef, palm oil, wood, cocoa and coffee, and some derived products including leather, chocolate and furniture.
World leaders agreed at this month's COP26 summit to end deforestation by 2030.
Emissions from the land-use sector, most of which are caused by deforestation, are the second major cause of climate change after the burning of fossil fuels, the COP 26 summit was told.
EU climate policy chief Frans Timmermans said the proposed deforestation regulation answers European citizens' calls to minimise the European contribution to deforestation.
If the law is approved by EU governments and the European parliament, companies operating in the 27-nation EU will have to show the commodities specified were produced in accordance with the laws of the producing country.
They will also have to show the commodities were not grown on any land deforested or degraded after Dec. 31, 2020, even if it is legal to produce there according to producing country law, according to Reuters.
The Commission hopes the law will be passed by 2023, with large companies given a 12-month grace period to comply and smaller ones a 24-month grace period.