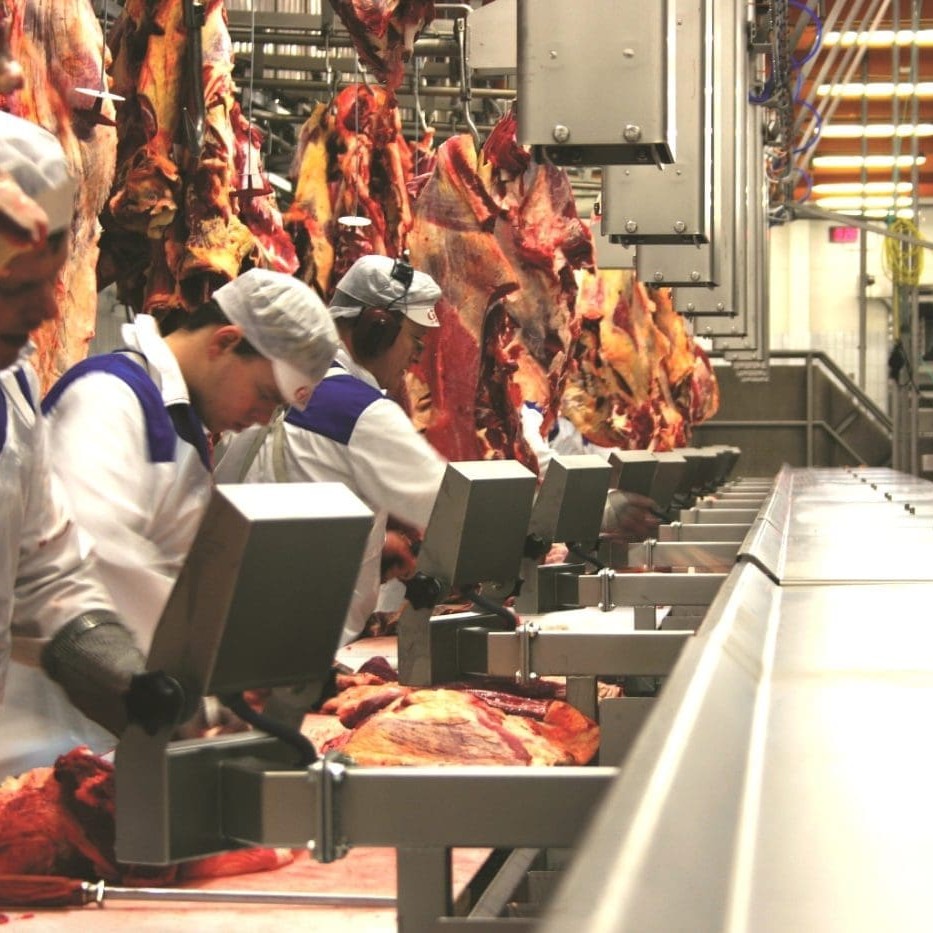 Despite a big rise in Australian exports to the region last year, the short-term outlook for the beef market in the EU remains relatively subdued, as reduced demand due to the poor economic situation and high prices driven by lower production impact on consumption.
However, as EU production and exports decline and imports recover, the EU is expected to become a substantial net beef importer, impacting on global beef trade flows and prices.
These were some of the finding in an EU Red Meat Market Report issued by Meat & Livestock Australia last week.
According to the EU Commission, the EU net trade position is forecast to deteriorate from 2012-2020, as there is a modest increase in meat imports and a decline in meat exports. Meat imports are forecast to grow by 6.1pc, while exports would only grow by 1.9pc above 2010 levels by 2020, the commission forecasts.
Australia's beef exports to the EU in 2011 totalled 12,838 tonnes, the highest since 1998, with access to the grainfed HQB quota responsible for most of the increase, MLA's report said.
The EU remained the highest value export market for Australian beef last year, averaging A$9302/t. Surprisingly, the next highest value large export market last year was Hong Kong, at A$5856/t.
Australia's access to the EU's HQB Hilton (grassfed) Quota and grainfed HQB quota ensures that the majority of cuts exported to the EU are high quality, and subsequently of high value.
Exports of manufacturing beef remain limited, however are increasing.
Slow economic growth and the ongoing Euro debt crisis stifled economic recovery across much of Europe throughout 2011, and looked like pushing Europe back into recession in 2012, MLA's report said. Growth for 2012 is expected to be -0.5pc for Euro Zone countries, according to the International Monetary Fund.
Any further decline in economic conditions could affect EU meat consumption, as was seen in 2008-09 when poultry consumption went up and beef, pork and sheepmeat consumption all fell.
Access to the 20,000t EU grainfed HQB quota contributed to a 66pc rise in Australian grainfed beef exports last year, accounting for to 4225t. The additional market access has helped Australian grainfed beef exports to the EU increase substantially, growing from only 13t in 2009.
With an expansion in the grainfed quota to 48,200t in 2012-13, there is potential for further increase in Australian grainfed exports in coming years.
Australia's main destination in the EU in 2011 was the UK, which accounted for 52pc of total beef exports to the region, at 6698t. Topside/inside was the most popular cut to the UK, with 1645t exported, followed by silverside/outside at 1103t.
The second largest destination in the region for 2011 was Italy, which accounted for 19pc of EU trade, followed by Denmark with 13pc.
Strong March for EU exports
Australia's monthly beef exports to the EU maintained their strong start to 2012 in March, with volumes up 6pc year-on-year to 1025t. A large increase in grainfed exports accounted for the strong result, more than double March 2011 grainfed volumes, at 487t.
Grassfed exports were comparatively lower year-on-year; back 27pc to 538t, according to recent DAFF shipment data.
Topside/Insides made up the largest proportion of total beef exports, accounting for 20pc of shipments, followed by striploin (16pc) and silverside/outside (14pc).
Record high domestic EU cattle prices
Cattle prices within the EU surged to record high levels last month, despite a slow start to the year, as concerns about the tightness of forward cattle supplies and falling herd numbers continue to influence the market.
Figures from the EU Commission showed that prices for cows were up 16pc on a year earlier, while a representative steer price was 21.2pc higher than the same period in 2011. Prices paid for heifers and bulls were also at historically high levels.
MLA says the recent strength in cattle prices across the EU is closely linked to falling production levels, with cattle numbers down across the majority of large beef producing nations.
Provisional figures from the EU Commission indicate French cattle numbers were down 2.6pc, the UK herd was back 2.2pc, and Germany down 1.4pc.
Cattle slaughter throughout the UK so far in 2012 is well back year-on-year, indicative of the tight supply of slaughter-ready cattle.
In other developments, the EU commission last week asked that a moratorium be put in place on the production of 'Desinewed Meat' (DSM, similar to Lean, Finely Textured Beef) in the UK. DSM is produced through the use of a low pressure removal technique, effectively removing meat from animal bones, with the final product resembling minced meat.
The EU Commission recognised that the production of DSM did not present a health risk, however it ruled that DSM did not comply with EU single-market legislation.
As a consequence, British processors after April will have to cease the production of DSM from beef bones. The British Food Standards Agency has agreed to impose the moratorium, as the EU commission threatened that failing to comply with the ruling would risk a ban on the export of UK meat products.
Implications of the change are yet to be widely discussed in the market.