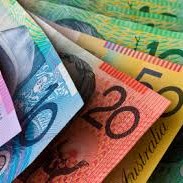 THE threat of a slowdown or halt in US Federal Reserve stimulus in the US has put emerging market currencies under pressure in recent months.
The Federal Reserve has been pumping money into the US economy (currently US$85 billion per month) through bond purchases, in an attempt to increase liquidity in the US economy and drive down long term interest rates. This process is known as quantitative easing (QE).
It has had the effect of both weakening the US$, as money supply in the US increases, and keeping yields low in the US, driving money into international markets in search of higher yields. It is part of the reason for the recent rally in the A$ versus the US$, today above US94c, after falling into the 80s just three weeks ago.
Meat & Livestock Australia analyst Ben Larkin says this capital inflow into emerging economies has supported economic growth in recent years, while also contributing to strong local currencies.
A suggestion by the Fed in May of 2013 that it would begin to 'taper' its bond purchasing was the catalyst for a broad weakening of emerging market currencies, he said.
An announcement at the end of September that the US would continue its QE program unchanged over the short term reversed some of the losses in emerging market currency strength, however many currencies remain well below the levels seen before the May announcement.
"If the US economy continues to strengthen in late 2013 and into 2014, the previously mooted tapering appears more likely to take place," Mr Larkin said.
"As the mere suggestion of doing so caused a sell-off of many emerging market currencies, it is anticipated that any actual tapering will lead to further capital outflow and currency depreciations."
This is likely to have two impacts on Australian beef exports, he said.
In markets for Australian beef, a depreciation of the local currency and weakening economic growth will both decrease demand and make it more expensive to import Australian product. In Indonesia, for example, the Rupiah is close to its lowest level against the US$ in four years.
In countries that are large suppliers of red meat into to global markets, their weaker exchange rates will increase the competiveness of their exports.
The Indian Rupee, for example, fell more than 13pc from May through to August on speculation that the Fed would begin to taper its QE program, while the Brazilian Real has depreciated significantly since May.
Both large suppliers of beef to global markets, a weakening in their currencies with any potential tapering will present challenges to Australia's export competitiveness.
It is important to take into consideration the effect any tapering would have on the A$, as this has also weakened since May.
However, perceived as a safer currency then many of its emerging market counterparts, a slowdown in Fed stimulus is likely to have less of an impact on the A$ than in competitor export countries.