Australia's emergency fuel reserves must be held in Australia, chair of the Australian Trucking Association (ATA) Geoff Crouch said today, following reports the Australian Government is seeking access to the United States' strategic petroleum reserve.
The ATA represents the 50,000 businesses and 200,000 people in the Australian trucking industry.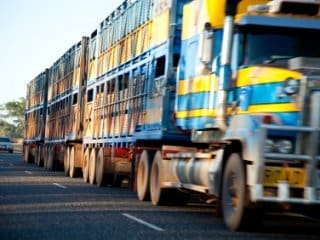 "Liquid fuel is critical to trucking and critical for our economy. This is both a national economic issue and a national security issue," Mr Crouch said.
"The United States is on the other side of a very wide ocean. The proposal to meet Australia's fuel security obligations by tapping into the US reserve is, as a result, simply not viable.
"It would not provide security for the Australian economy if there is a disruption to international supply chains.
"Australia must have emergency stockholdings that meet our international obligations and they must be in Australia," he said.
The Australian Government's interim fuel security report found that at the end of last year, Australia had just 18 consumption days of petrol and 22 consumption days of diesel in stock.
The report also found that Australia's fuel stocks were not available equally across the country and that there were significant regional variances, meaning the chance of a regional shortage could be higher than a national shortage.
The ATA and its members have been campaigning since 2014 about the need to prioritise Australia's fuel security and this year made a detailed submission to the liquid fuel security review, concerned the government has unrealistic expectations about what would happen in a fuel shortage emergency.
"Without trucks, Australia stops. Without fuel, supermarkets go empty, medicines don't get delivered and waste services don't get emptied. The government's own just-released freight strategy identifies that most commodities produced or consumed in Australia are delivered by road," Mr Crouch said.
"In our submission, the ATA called for domestic fuel security as well as the need for the government to address legal uncertainties that trucking businesses would face if expected by government to prioritise the delivery of particular goods during a fuel emergency.
"During a fuel shortage emergency, there is no guarantee that trucking businesses would have the commercial ability to implement government priorities, and with our supply chains increasingly operating on a just-in-time delivery model, once trucks stop we quickly start running out of consumer goods," he said.