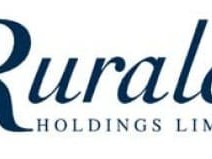 Relations between Ruralco and Elders appeared to fracture yesterday as a disagreement over a proposed merger between the two rural services companies played out publicly.
Details of Ruralco's proposal to merge with Elders were revealed in statements released to the Australian Stock Exchange on Thursday, as both companies moved to clarify their positions in the wake of media speculation about a rumoured union.
In an announcement issued to the ASX yesterday afternoon, Ruralco Holdings Limited (RHL) confirmed it had sent a letter to Elders Limited on September 10 proposing that both companies engage in discussions to explore a merger proposal.
It noted that Elders had responded with a letter on September 17 stating that it not believe the time was right to consider a merger of the rural services business, and that it had a strong preference for deferring any discussions.
RHL's statement said it had initiatied discussions with Elders Limited to propose a merger between Ruralco and Elders' rural services business, with the merged entity to be owned by both Elders and Ruralco shareholders.
The statement outlined a number of conditions for the proposal to proceed, including that Elders' automotive business and residual forestry assets be separated out and held in a structure to be owned by current Elders shareholders, and that a substantial equity raising be undertaken to restore debt to sustainable levels.
Elders position 'not sustainable': Ruralco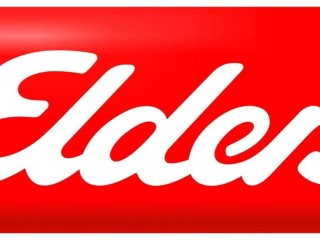 RHL said from its perspective, Elders' capital position was not sustainable.
"Against this backdrop, Ruralco is of the view that the merger proposal is the best alternative available to the Elders Board to raise equity and is confident that an equity raising undertaken in the merged rural services business would be supported by major shareholders of Elders and Ruralco," its statement said.
"Any merger proposal would be on a nil premium basis and should be priced with reference to the share price of Elders prior to the takeover speculation that followed the announcement of the acquisition by Ruralco of its initial Elders shareholding. Any merger proposal would be conditional on ACCC approval."
Ruralco noted that any future merger would require a positive recommendation from the Elders board and the approval of Elders shareholders and hybrid holders, and that discussions could only be progressed in "a co-operative and consensual manner". It said that it was willing to engage on that basis.
Confidential letters released
In response to RuralCo's statement, Elders chief executive officer Malcolm Jackman issued a statement to the ASX in which he released the letters exchanged between RuralCo and Elders on September 10 and 17. Both letters were marked "strictly private and confidential", however Mr Jackman said believed it was necessary to release them to ensure the market was "properly informed as to the content of the correspondence".
In his letter to Elders on September 10, RHL chairman Richard England said RHL believed a merger had the potential to stabilise Elders' financial position by reducing debt to sustainable levels, and to restore value for Elders shareholders through acquired synergies.
Mr England said that while RHL noted that Elders had expressed a preference to continue with its current strategy, RHL disagreed with that position for several reasons.
These included RHL's belief that the sale of Elders' automotive division and remaining forestry assets would be difficult to achieve at acceptable prices; that debt pressures for Elders would continue to increase and not decrease in the short term (RHL cited Elders' current trading strategies as evidence the company may be experiencing cash flow issues); and its view that a return to sustainable underlying earnings growth for Elders was still "some years away".
Mr England said Elders would require some restructuring and refinancing, and said a merger with RHL would create the opportunity for delivering a sustainable capital structure. RHL's relatively low gearing would improve overall gearing ratios in a merged entity, he said.
"Given the transactions have the potential to relieve Elders of its current debt pressures and be value accretive to Elders shareholders, RHL believes there is a positive obligation on the Elders Board to engage," he concluded.
Elders happy with current strategy
In his letter in response on September 17, Elders Limited chairman John Ballard said the Elders Limited Board remained firmly of the belief that its strategy announced on August 15, 2012, to become a "pure play" rural services business would create significant value for shareholders over time.
Mr Ballard said the board of Elders was not of the view that the time was right to consider a merger or sale of the Rural Services Business, and added that RHL would need to provide more information before Elders could give any merger discussions meaningful consideration.
Ruralco considering its position
Statements to The Australian newspaper by Ruralco managing director John Maher following the release of the correspondence have fanned media speculation that any hope of a merger may now have been derailed.
The newspaper said Mr Maher had stated that Ruralco was now considering its options, which could include selling its stake in Elders.
"I can tell you we're not going to be a passive investor for the next two, three years, waiting for something to happen," he said in comments reported by The Australian.
"I personally don't believe that's the best use of Ruralco's funds."
Elders sells SmartFibre forestry assets
In a separate announcement yesterday, Elders also announced that it had secured an agreement to sell the assets of its 50pc joint venture in Tasmanian based hardwood and softwood chip processing and exporting company SmartFibre to an entity associated with the Neville Smith family.
While details including the selling price remained confidential, Elders said the settlement would deliver net cash proceeds to Elders of approximately $3 million.
Mr Jackman said the transaction "demonstrates further progress in the execution of the Forestry Capital Release program announced in October 2011".

.