ELANCO will become the world's second largest animal health company, after agreeing overnight to buy Bayer's Animal Health division covering both production and companion animals in a deal worth more than $11 billion in Aussie dollars.
The transaction, which is subject to regulatory approval and other closing conditions, creates the world's second largest animal health provider, while strengthening Elanco's Innovation, Portfolio and Productivity strategy, the company said in a statement.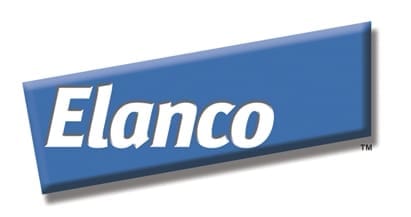 The deal is the latest in the fast-growing animal health market, which has recently seen parent company Eli Lilly and Co float its Elanco animal health division, and rival Pfizer also spin off its veterinary medicine business, now called Zoetis. Eli Lilly also bought Novartis AG's animal-health unit in 2015 for $5.4 billion, combining the two firms' animal health assets.
Zoetis, the former Pfizer unit, has seen its stock almost triple since it became an independent company.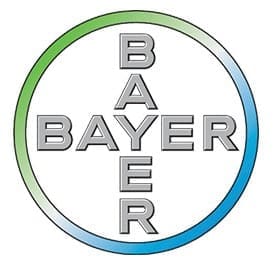 Both Elanco and Bayer offer a wide range of veterinary and animal health products across cattle and sheep in Australia, without a great deal of overlap. Well-known Bayer lines include external and internal parasite control products, trace minerals, antibiotics and pain relief products like Trisolfen.
The price tag for the deal implies a multiple of 18.8 times adjusted core earnings, Bayer said, adding it would sell its equity stake in the merged business over time. The merger will mean the expanded Elanco business will be roughly equally split between production animals and companion animals.
"Joining Elanco and Bayer Animal Health strengthens and accelerates our IPP strategy, transforms our portfolio with the addition of well-known brands, brings an increased presence in key emerging markets and expands innovation," said Jeffrey Simmons, president and chief executive officer of Elanco.
"This combination will join two complementary animal health-focused entities previously under the human pharma umbrella into a dedicated company focused on delivering for farmers, veterinarians and pet owners. It creates increased speed, attention and investment to bring customers greater access and options at a variety of price points to make a difference in the lives of animals," Mr Simmons said.
Bayer AG's chief executive officer, Werner Baumann, said Bayer's animal health business was among the pioneers in the sector, having built up an attractive portfolio and securing well-established market positions in the farm animal and companion segments.
"The combination with Elanco will give rise to a leading competitor in the animal health industry, benefiting customers, employees and shareholders alike," he said.
The transaction will augment Elanco's already strong R&D pipeline with eight significant new development projects and 30+ lifecycle products, while providing certain access rights to Bayer's CropScience R&D pipeline, and adds superior capabilities for R&D platforms in key areas along with innovative dosing and delivery technology platforms, the statement said.
The acquisition will also add additional bench strength and scale to Elanco's world-class R&D team.
The merger will bring operating cash flow of about $1 billion annually by the third year, along with the potential for $275-$300 million in synergies each year.
Market researchers expect the $44 billion animal health sector to grow 5-6pc per year, driven by an increase in livestock farming and more people wanting to own pets and spending more money on their wellbeing.
Buying the Bayer division will significantly bulk up Elanco's pet business at a time when the agricultural sector has turned more volatile, analysts said.
Last week, Elanco lowered its sales guidance as a result of the impact of African Swine Fever in Asia, which caused a decline in its farm unit sales in the region.