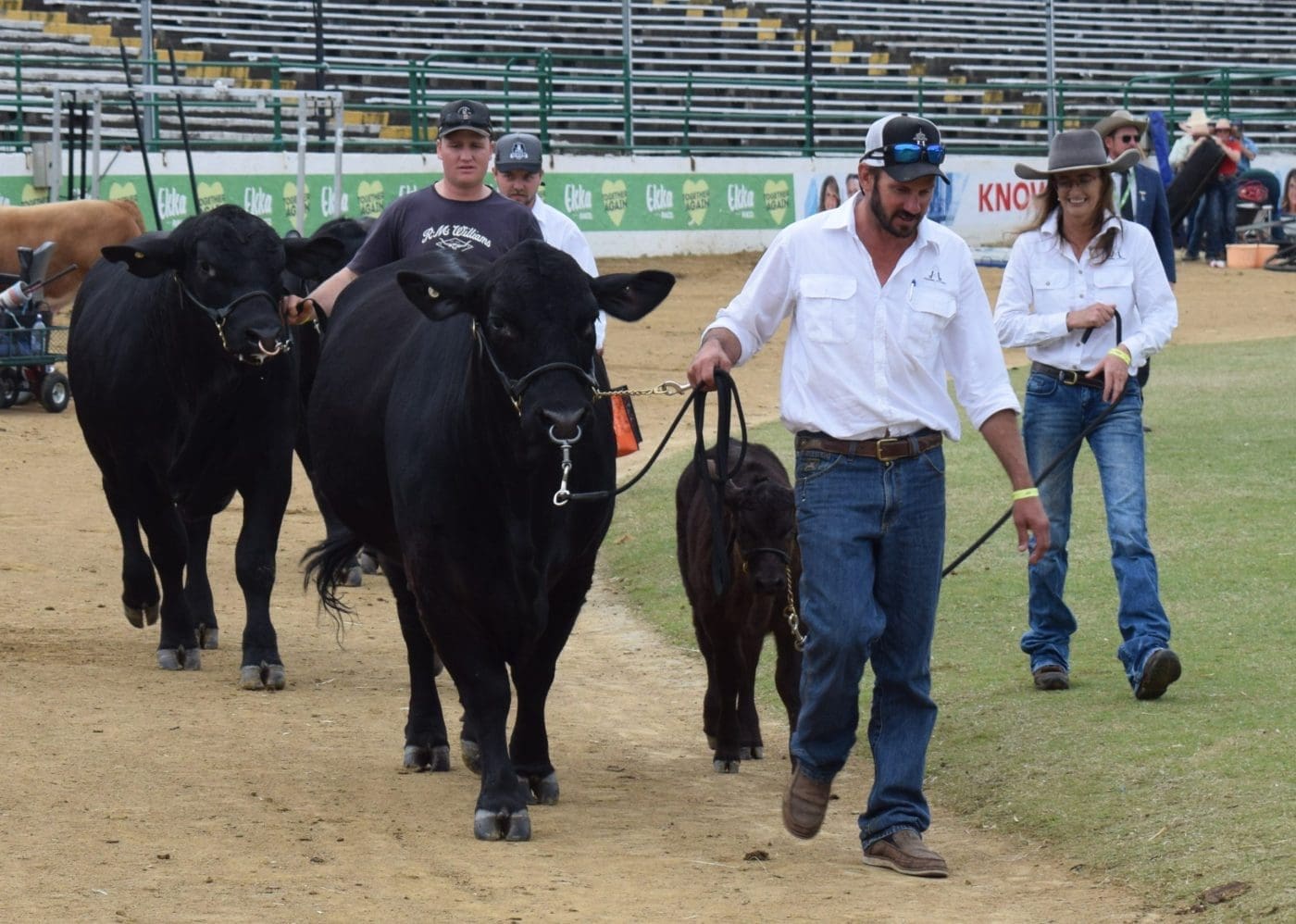 IF YOU have been in Brisbane for the past week, you could be forgiven for forgetting the state's peak agricultural show has not even started yet.
The Ekka is back after a two-year COVID-induced hiatus and officially doesn't start until tomorrow, Saturday August 6.
However there has been plenty of action with a beef flavour already, ranging from breed society conferences, a Paddock to Palate commercial cattle competition awards dinner and the annual Rural Press Club of Queensland breakfast, where ACC boss Anthony Lee issued a call to action for greater coordination and resourcing of agricultural education in schools to a receptive audience of more than 700 people.
And of course cattle action returned to the main arena for the first time in three years, with led steer judging on Wednesday and followed by the stud cattle yesterday and today, ahead of the interbreed judging tomorrow.
Cattle numbers were down in the cattle section, with organisers and competitors offering some F-words to explain why.
The first F-word, or phrase, has been dominating headlines in recent weeks. That is the spread of Foot and Mouth disease in the Australian tourist hot-spot Bali.
Concern about the potential of the devastating disease spreading to Australia put the Ekka's organisers on alert and forced them to put several measures in place to lower the risk. There was also talk of some exhibitors pulling out because of the disease.
The topic was also broached at several conferences and meetings held at the show, with Queensland Live Exporters Association president Greg Pankhurst giving plenty of talks about the situation in Indonesia – among other speakers.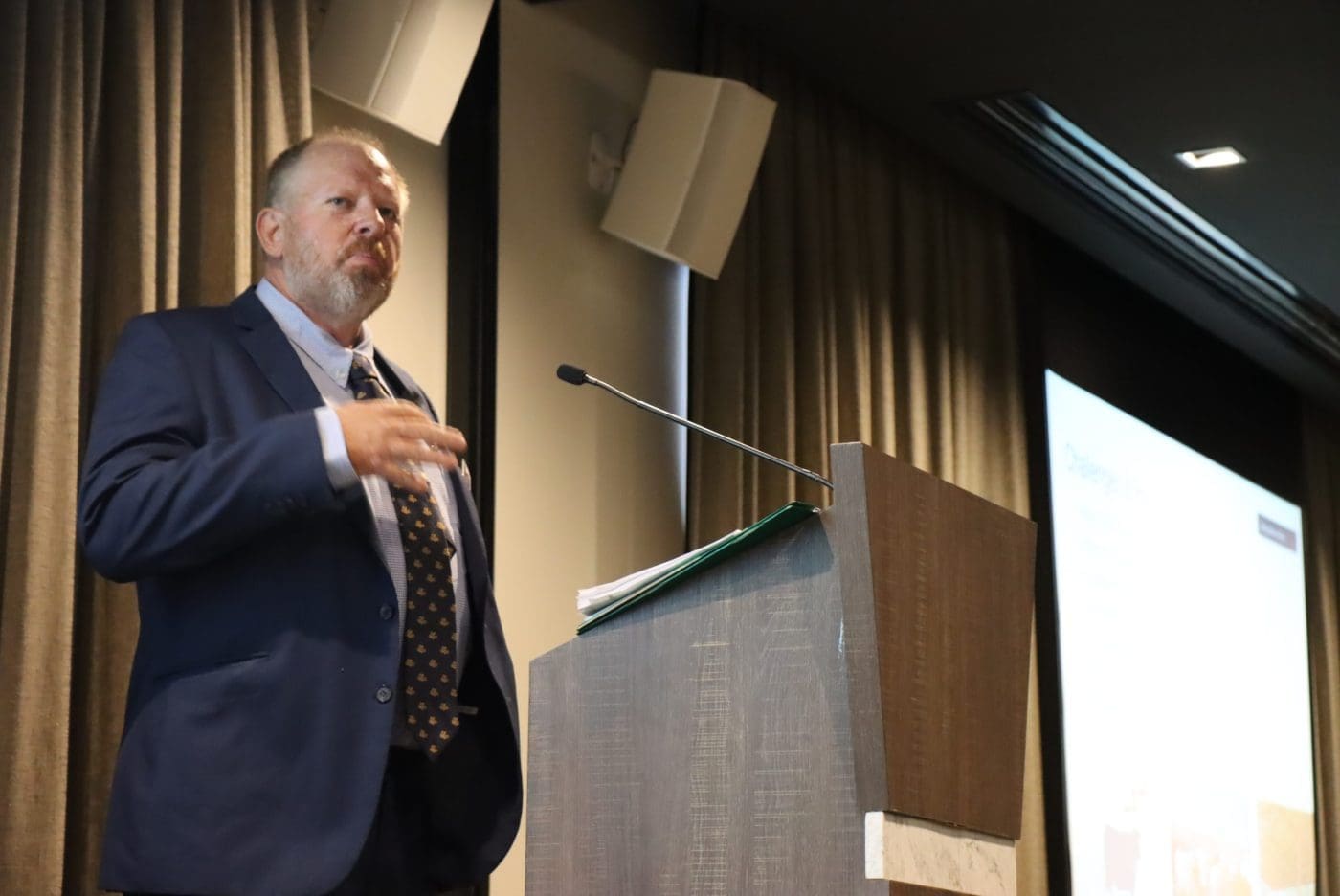 Most speakers stressed the disease has not entered Australia's shores and the country remains FMD-free.
Ringside, another F-word was being linked to the lower numbers at this year's Ekka – floods. Devastating flooding has hit big stud breeding areas of Queensland and New South Wales, putting pressure on some producers who are regulars at the show.
Some cattle in certain competitions were conceived in the drought and born in the floods.
Kyogle producer Josh Sawtell, who was the heavy weight champion of the Limousin section, said the NSW floods had impacted the operation.
"The wet weather has affected things, cattle have sore feet and the calves aren't weighing as much – but at least we still have them," Mr Sawtell said.
"A lot of people downstream from us were hit a lot harder and they have had to put their cattle on agistment or they had them washed away."
Despite the devastating impacts of the floods, Mr Sawtell said there were plenty of positives to take out of the year.
"We have been planning to take our son Spencer here for a few years, so it was great to take him here and win," he said.
"The weather has also fined up a bit and we should be in for a good spring."
Queensland floods also impacting
Kilcoy-producer and retired teacher Chris Andersen said the flooding was easily the biggest issue for his area in Qld. Mr Andersen presents a trophy for one of the winners in the Murray Grey section.
"A lot of areas around Kilcoy have suffered quite significantly from the flooding," Mr Andersen said.
"Confidence is one of the things that is slowest to come back from events like that and with producers having long-term plans it takes a long time to come back.
"But having the Ekka back has been a big boost and I think a lot of people enjoy the opportunity to go and show their cattle."