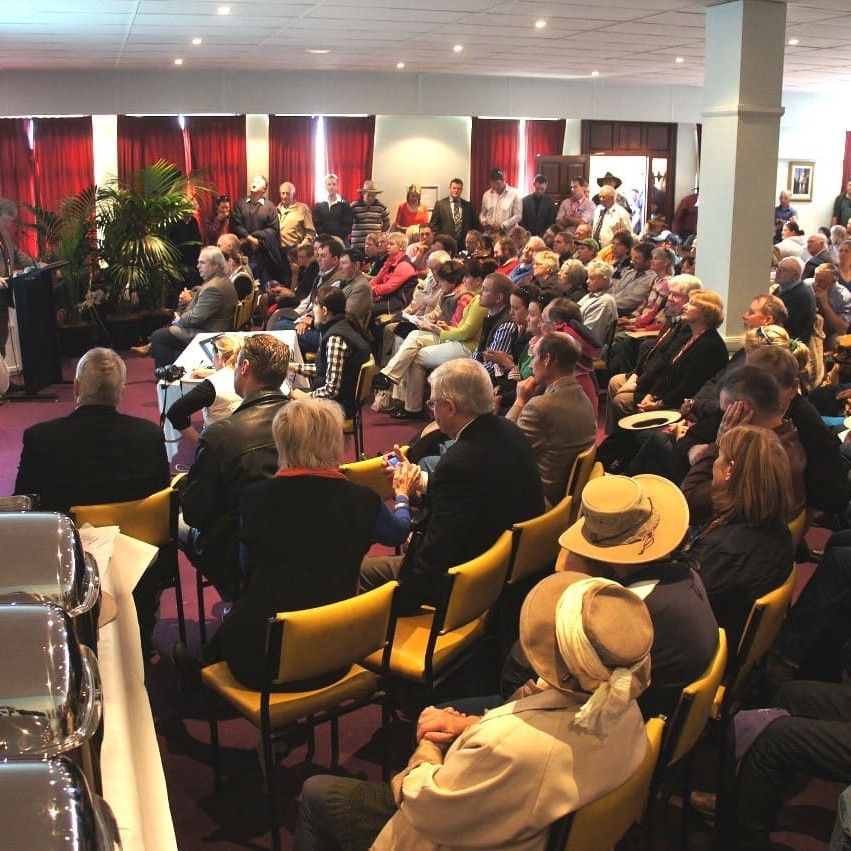 If there was any lingering doubt about the popularity of commercial cattle and carcase classes among exhibitors at Brisbane's Royal Show, that was dashed on Saturday morning when the competition briefing and prize distribution attracted a 400-plus crowd of producers from across the state.
The thirst for knowledge from carcase chiller assessment and MSA data and feedlot performance was in full evidence as exhibitors pawed over their results sheets, trying to determine where their steers and heifers went well, or not so well.
The show also recorded an all-time record led steer entry this year of 371 steers, ten better than the previous record and easily the highest ever seen in Australia.
Here's a sample of some of the signals to emerge from the various commercial hoof and hook competitions staged during the show:
Lethal eyes off respiratory management as future target
Having claimed the major accolades in one of Brisbane Show's toughest all-round commercial cattle competitions, it was hard to imagine that Dulacca cattleman Lee McNicholl could find areas where he could improve next year.
However the qualified vet said closer attention to respiratory disease preventative management was something he thought could help next time around, in minimising risk of sub-optimal feedlot performance.
A pen of Angus x Shorthorn steers bred and backgrounded at the McNicholl's Arklow property near Dulacca topped what is arguably the toughest competition in the Brisbane Show commercial cattle catalogue.
It was a long wait between Brisbane show wins for one of the Queensland beef industry's truly colourful characters. He last had an entry in Brisbane show 52 years ago, as a youngster showing poultry. He was successful that day too, but later ventured out to watch the cattle judging. The rest is history.
The 100-day performance class attracted a record field of 54 entries this year, each comprising seven head, giving a total entry of almost 400 head. The cattle were fed at Mort & Co's Grassdale feedlot where they were assessed for feedlot weightgain, followed by carcase quality and yield assessment, dressing percentage, and eating quality.
If the competition achieved nothing else, it exposed the enormous variations in performance in cattle across almost every criteria.
While the McNicoll cattle were exceptional performers in categories like feedlot weightgain (where they finished third, averaging 2.57kg/day) it was not so much their dominance in any one area that won them the overall title, as being 'pretty damn good' at everything.
Their carcase quality scores ranged from a low of 78 to a high of 90 – close to the best in the competition. In essence, they fed well, weighed well, hung-up well, and ate well.
"I entered this competition, because to me, it was the grand prix of cattle production competitions in Brisbane," Lee McNicholl said.
"We've always been commercial cattle people, and that's what appealed to us. The cattle had to perform at all stages. It was tough for them, at the feedlot level, because they had to go through a particularly wet winter feeding period, and were co-mingled into pens with 370 other animals."
If ever there was a risk of respiratory disease, that was it, but they came through without any respiratory issues at all, as evidenced by their weightgain performance.
"That Shorthorn x Angus is quite a magnificent beast, and there is still plenty of heterosis effect to be gained from crossing two British breeds, without having to venture into Euro or Indicus," Mr McNicholl said.
"There is plenty of opportunity using Breedplan data to select for carcase quality, frame score, yield, fertility and growth within British breeds, without having to go elsewhere. The heterosis is the only true free-lunch in the cattle industry," he said.
Struggling to think of an area where things might be improved next year, when questioned, Mr McNicholl settled on preventative respiratory management.
"If I was to do this next year, I think I would eliminate any risk by doing a pre-feedlot entry respiratory vaccination protocol. I haven't worried about it in the past, because whenever I feed cattle, I do it in a single vendor pen, which greatly reduces the risk of spread of BRD – unlike co-mingled pens like these competition cattle. I got away with it this year, but that's not to say you would get the same result in 12 months time."
"With the greater efficacy of vaccines, and relatively cheaper, I think vaccination is a cost effective option when there is elevated BRD risk. Should grainfeeding profitability start to turn around again, and I again start custom feeding, I would definitely start pre-vaccinating for respiratory performance."
Mr McNicholl said with current tight margins in lotfeeding cattle, there was probably an even greater argument for pre-vaccination, because if a respiratory epidemic went through a mob, there is less margin to play with when financial performance is delicately balanced as it currently is.
"It's probably the best money you could spend, on a vaccination program," he said.
Carcase quality/MSA double for Shorthorn breeders
Topping both the carcase quality and MSA assessment stages of the 100-day performance class were straightbred Shorthorn entries from the Morgan family, Myall Grove, Condamine.
Both the champion carcase, scoring 92 points in the chillers, and reserve champion, scoring 90 points, displayed marbling scores of 2 and near perfect rib and P8 fat. Myall Grove entries also placed first and second in the MSA eating quality category.
Taste test win to Clermont Red Polls
In another important part of the 100-Day Performance class, Clermont beef producers Richard and Dyan Hughes triumphed in the competition's beef taste test.
Their Wentworth Cattle Co entries, Red Poll x Brahmans in origin, produced the outstanding eating quality performance among more than 54 entries tested by a judging panel of six, staged last week under tightly-controlled MSA taste panel conditions.
Their winning entry was the clear winner among five of the six judges involved, delivering a strong endorsement for the business's alignment with the Supergene genetic selection process, which makes claims over tenderness improvement.
Charolais claim led steer hoof & hook double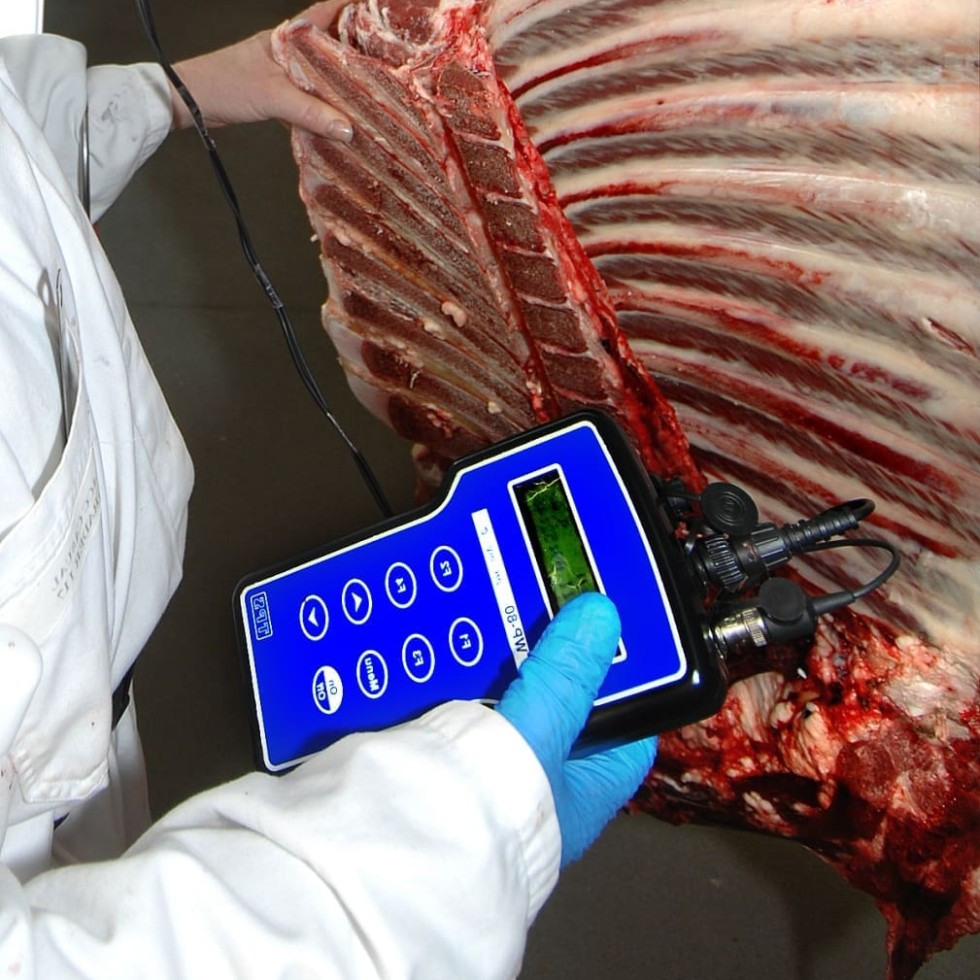 Brisbane Show this year celebrated its biggest-ever led steer showing, attracting a mammoth 371 entries across nine classes, from producers in three states.
Charolais-influenced entries claimed the major titles in both hoof and hook divisions.
The grand champion steer on the hook was a Charolais cross exhibited by the Postle family, Branchview, Roma, from the mediumweight division.
Grand champion led steer on the hoof was a purebred 440kg Charolais exhibited by Murray and Nicole Nicholls, Kyogle NSW, and bred by Tim and Phyllis Carlill, Cedar Point via Kyogle.
During the steer auction he sold for $36/kg (dressed weight), or about $9000, after being bought by Bill and Lyn Rose, Old Fernvale Bakery, Fernvale Qld.
Champion lightweight led steer was a 390kg Limousin/Hereford-cross bred and exhibited by Chris Law, Quirindi NSW. The heavyweight division went to a 646kg Limousin/Droughtmaster-cross steer exhibited by West Moreton Anglican College, and bred and owned by Gerry Muckett, Karrabin, Qld.
The popular Jackpot prize competition attached to Brisbane's led steer show went to the Law family's lightweight champion on the hoof. The family went home almost $13,000 better off after collecting the jackpot and the $3237 paid for the steer at auction by the Esk Butcher Shop. The calf had only been on feed for 70 days prior to the competition, a relatively short period by steer showing standards.
Live led steer judge was high profile South Australian beef cattle producer and Simmental stud breeder Tom Baker of Millicent who scored the steer 44 out of 50 points live, while on the hook he scored 90 out of 100 for a total of 134 points, the highest in the competition.
The 390 kg champion sold for $8.30/kg live or $3237 to Esk Butcher Shop in Queensland's Lockyer Valley. The 232 carcase dressed 59.5pc and scored maximum points for P8 and rib fat, marbling, eye muscle area and meat yield (64.45pc).
Eric saluted for his Show efforts
After more than 40 years of service to the Brisbane Ekka, the RNA last week awarded Eric Bassingthwaighte of Sunnybank as this year's Show Legend accolade.
Working as an Honorary Council Steward in the Prime Beef Competition since the 1960s, Mr Bassingthwaighte has been responsible for the processing, showing, auctioning and delivery of cattle at the Ekka for decades.
RNA's Beef Cattle Committee chairman Philip Harpham said Mr Bassingthwaighte had handled this high pressure job incredibly well.
"Eric has organised the prime cattle section, both for showing and for sale, in a very efficient manner over the years," he said. "He is highly respected by the Beef Cattle Committee, Ekka staff, livestock agents, cattle buyers and especially by exhibitors."
The Show Legend is a celebrated award presented each year and recognises the resolute dedication and effort made by an individual to both the RNA and the Ekka.