NINETEEN emerging leaders from Australian agriculture have been awarded prestigious 2023 Nuffield Scholarships to study topics as diverse as productivity, farmer mental health and rural education.
The Nuffield Scholars were announced at Nuffield Australia annual awards night and conference, in Tamworth this week.
The scholars will travel in Australia and overseas to study innovative ideas, techniques and systems that will benefit their businesses and the broader agricultural industry.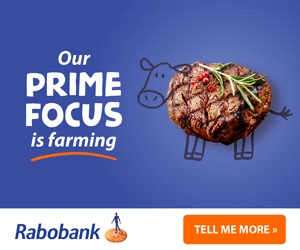 Each 2023 scholar will receive a $30,000 bursary to invest in travel and research. They will visit some of the world's leading agricultural businesses and research institutions.
Nuffield Australia CEO and 2013 scholar Jodie Redcliffe said the scholarships enabled producers to learn about farming systems and innovations that can be game-changers for Australian agriculture.
"Nuffield Australia opens the world up for people in agriculture who are brave enough to be out of their comfort zone," Jodie said.
"A global perspective enables them to learn, be competitive and grow."
Plenty of the scholarships for the beef industry
Jarrod Cook from Stamford, has been awarded the Northern Pastoral Scholarship, supported collectively by the Australian Agricultural Company (AACo), Consolidated Pastoral Company (CPC), Elders and S. Kidman & Co. Jarrod will study the best methods to prepare cattle for feedlot entry to optimise performance.
Regan Lynch from Hughenden. Supported by Animal Health Australia and Plant Health Australia, Regan will explore ways to improve farm biosecurity attitudes and practices in the Northern Australian beef industry.
Fiona Aveyard from Peak Hill. Supported by RAS Foundation (NSW), Fiona will explore how to incorporate value-add opportunities into the red meat industry.
Jodie Mitchell from Newcastle Waters. Supported by the Northern Territory Government and ANZ Bank, Jodie will explore ways to improve raising young cattle in northern/sub-tropical environments.
Alys McKeough from Carnarvon. Supported by Meat & Livestock Australia, Alys will explore emerging technology to improve property-wide connectivity, which could boost efficiency and productivity along with improving rangeland condition in the pastoral industry.
Aimee Snowden currently works in Rockhampton, but hails from a family farm in southern NSW. Supported by AgriFutures Australia, she will study agriculture education models that drive immersive experiences and engage curious minds.
Rebecca Kelly from Mingenew. Supported by CBH Group, Rebecca will explore ways to help farmers in negotiations with energy companies, for example if they want to explore or extract resources from their land.
Iain Field from Copping. Supported by University of Tasmania and JM Roberts Charitable Trust, Iain will study how to increase ecological literacy and biodiversity on farms for sustainability.
Sarah Crosthwaite from Kergunyah South. Supported by the Gardiner Foundation, Sarah will study how different agricultural sectors across the world support their producers' mental health, especially in a changing climate.
Source: Nuffield Australia