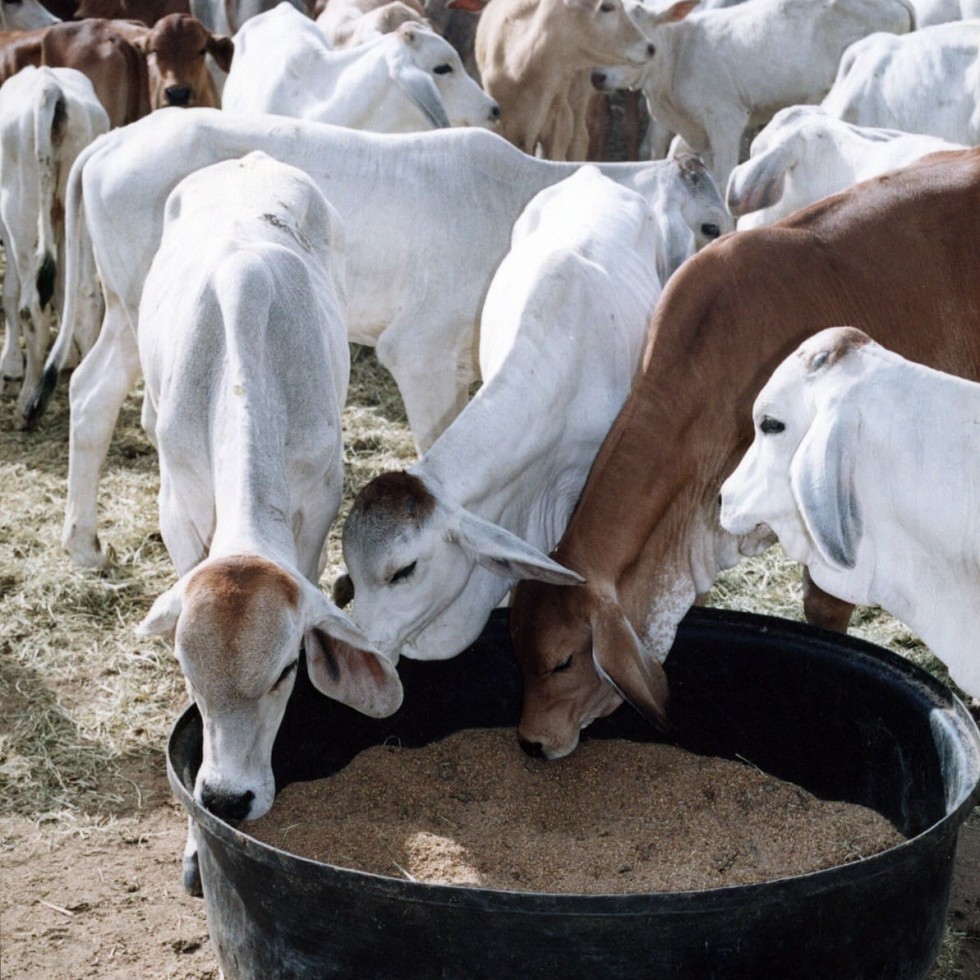 Federal agriculture minister Barnaby Joyce will tour north west Queensland today, where pressure is growing on the new Coalition Government to boost support for cattle producers struggling financially and emotionally with severe drought.
Just three weeks into his new job, Mr Joyce has inherited a recently overhauled drought policy from the previous Government that provides limited short-term relief to producers compared to previous packages.
In May of this year then agriculture minister Joe Ludwig replaced the previous exceptional circumstances drought relief program, and the assistance measures that went with it, including a range of interest subsidies, with a new policy designed to help landholders build preparedness for drought.
Centred around the $420m Farm Finance Package, the revised policy provides producers with access to concessional loans, encourages the use of Farm Management Deposits, and provides funding for more rural financial counselors.
It also provides short-term assistance payments to producers in the form of transitional farm finance payments (see below for full description of current federal assistance).
National Drought Working Group chairman and National Farmers Federation vice president Brent Finlay said the policy overhaul had effectively seen critical in-drought business support measures such as interest subsidies taken off the table, with nothing put back to replace the support they provided.
Despite constant calls by industry to address the lack of practical relief measures in its revised drought policy, the previous Government had allowed the issue to drag on unresolved.
"Governments have let it become this big issue that we don't have any answers to at a time when we have a lot of people who are now in a desperate situation," Mr Finlay said.
As producers battle to stay afloat, the Coalition is also yet to outline how drought policy will change, if at all, now that it has taken Government.
Speaking to Beef Central last night, Mr Joyce said he would use this week's tour to investigate whether the current levers available under existing drought policy were operating properly and in the proper areas, and he would also be asking producers which forms of assistance they believed were most likely to work for them.
He cautioned, however, that relief measures that required more money from Government coffers would be difficult to achieve.
"Anything that requires more money is going to be awfully difficult, but it is something we're going to have to try for," Mr Joyce said.
"Unfortunately the nation's credit card is almost fully drawn at $300 billion, that's where our limit is and that's where we're up to.
"So it is a case of reallocation of other programs, into programs that are more pertinent to the drought, and that requires also a bit of deft footwork."
One policy measure a group of northern cattle producers will ask Mr Joyce to support is the policy tax loss trade scheme advocated during the recent election campaign by the Coalition's candidate for Kennedy, Noelene Ikin. The scheme would allow producers to trade their tax loss against their debt and to reduce the debt they have with their bank by a similar amount.
Mr Joyce said the policy belonged in the finance and treasury portfolio, but he would be happy to see it investigated further.
"I know the amount of policy work that has to go between the idea and actually getting it through cabinet, but if that is the direction people want to go then I can head off in that direction and see what I can deliver," he said.
'One day at a time'
Cattle producer Rob Atkinson, who has properties at Hughenden and Winton, said the complete failure of the northern wet season last summer had left most northern cattle producers in a desperate situation.
"We're just all knuckling down now to try to make sure we get through as intact as we can," he said.
"A lot of people have gone fairly quiet, they just would rather stay at home and feed the cattle and tick each day off the calendar at this stage, it is pretty rugged in places."
With the January to September 2013 period ranking as the third driest on record, Mr Atkinson believes the Federal Government should restore short-term assistance for producers such as interest subsidies and exceptional circumstances arrangements.
He also hoped the Government would consider longer term solutions such as the tax loss trade scheme championed by Noeline Ikin and the concept of a Rural Reconstruction Bank that has been raised by national rural debt working group chairman Rowell Walton and federal member for Kennedy Bob Katter.
"At least we would like to see the Federal Government come up with a drought policy that is better than the family assistance payments, that is just a joke," Mr Atkinson said.
"There has to be some short-term medicine, and some long-term fixes to put the whole show back on the rails – interest subsidies and then the tax loss scheme and reconstruction bank need a really thorough investigation as far as I'm concerned."
Wages assistance vital to support
The NFF has recently sent Mr Joyce a list of short-term policy measures to help producers currently impacted by drought.
NFF vice-president Brent Finlay said restoring in-drought business support to replace the lost interest subsidies, and offering wages assistance to producers in drought were key elements of the plan.
"We know that when people get really tight they start putting off their workers, and in a drought, and particularly right now, we need as many people on these properties," Mr Finlay said.
"One for emotional support, and two for the animal welfare issues around water, destroying stock, putting out lick or whatever needs to be done."
Providing affected producers with 50pc income support to retain employees during times of drought would not only provide crucial support but would also guard against the loss of critically important skills and experience to the industry.
Mr Finlay said concessional loan assistance available under the existing Farm Finance Package, limited to $30 million per state per year, would be chewed up very quickly if not bumped up.
He said the existing drought policy's focus on building preparedness could only work when producers received a fair opportunity to prepare for drought.
"Preparedness is all very well if you've got strong profitable businesses and you've had time to prepare," he said.
"They (northern cattle producers) came out of drought in late 2000s, straight into the live export debacle, and they were just trying to work out their way forward and the rain just turned off."
Mr Finlay said that teaming social mental health workers with rural financial counselors should also be considered as a matter of urgency.
"That is the really serious part of what is now going on, depression and suicides, that is happening now, we know that, that is why we need people on these properties, and we don't need them there trying to do it on their own," he said.
"We need people to come together to talk about what they're going through, not to be out there on that property by themselves and to think they're the only one that is going through it, when everyone else is going tthrough he same thing."

Transitional Farm Finance Payment details
The Department of Agriculture, Fisheries and Forestry provided the following details about current federal assistance available as Beef Central was published today:
The Transitional Farm Family Payment (TFFP) is the Australian Government's farmer-specific income support payment and is available until 30 June 2014. It is designed to assist farmers experiencing financial difficulty, regardless of location or the reason for hardship. It provides up to 12 months of household income support to eligible farmers as well as individualised case management to help recipients improve their long-term security. The payment is delivered by the Department of Human Services and paid at a fortnightly rate equivalent to Newstart Allowance. More information is available via the Drought and Farmer Assistance Hotline on 13 23 16 or www.humanservices.gov.au.
In May 2013 the Australian, state and territory governments finalised the Intergovernmental Agreement on National Drought Program Reform (IGA), confirming a new approach to drought programs from 1 July 2014. The agreement aims to help farmers prepare for and manage the effects of drought and other challenges, rather than waiting until they are in crisis to offer assistance.
Also in May 2013 the Australian Government announced the Farm Household Allowance as its main contribution to the IGA. The Farm Household Allowance is scheduled to be available from 1 July 2014. It will provide eligible farmers and their partners who are experiencing financial hardship with assistance and support to improve their long-term financial situation, regardless of the source of the hardship. The allowance will be paid fortnightly at a rate equivalent to Newstart Allowance (or Youth Allowance for those under 22 years). Assistance will be available without the need for a drought or EC declaration. Eligibility criteria for the new allowance are still being finalised and will be available prior to implementation.
The Coalition's Policy for a Competitive Agriculture Sector 2013 included a commitment to task the department with "reviewing in consultation with industry whether current guidelines relating to both drought preparedness and in event drought measures are adequate". The department is working with Minister Joyce to determine the nature, scope and timing of the review