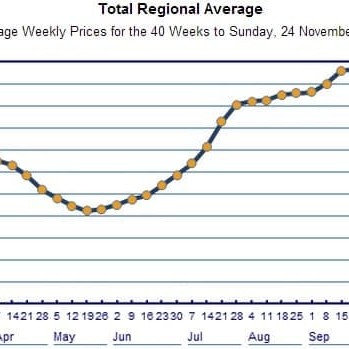 DIESEL fuel prices have eased only a little over the past month, propped up by the softer Australian dollar value.
Australia is only about 40 percent self-sufficient in transport fuels, meaning international market trends and currency have a direct impact on local pricing.
As can be seen in the graph published here, there has been only a 1c/litre movement in the strong surge in diesel fuel prices experienced since July. The currency has declined US6c in value since late October, trading in the US91s yesterday, for the first time since late August.
Pricing data released by the Australian Institute of Petroleum shows that for the week ended Sunday, November 24, the average retail price for diesel in regional/country areas around Australia was 159.1c/litre, down 1c/litre on where it sat this time a month ago.
The recent three-year high in pricing, followed a nine-month lows seen as recently as May, when prices fell to 148c/litre.
Filling a Toyota Landcruiser 200 series (138 litres, main and auxiliary tanks) today would cost $17 more than the same fill back in mid-May.
Analysts say both diesel and petrol prices could rise further in coming months, due to the imminent seasonal increase in demand for fuel in China, Europe and North America, which pushes up prices globally. Oil companies use diesel to make heating oil, which adds price pressure as the northern hemisphere heads into winter.
Biggest price movements last month were seen in Tasmania, South Australia and Western Australia.
Regional non-metro diesel prices in the latest AIP report included:
Victoria 155.8c/litre (down 1.2c/litre since this time last month)
NSW 159.6c (down 0.6c)
Queensland 158.8c (down 0.7c)
WA 162.3c (down 1.2c)
SA 157.4c (down 1.6c)
TAS 163.3 (down 2.1c), and
NT 176.1c (unchanged).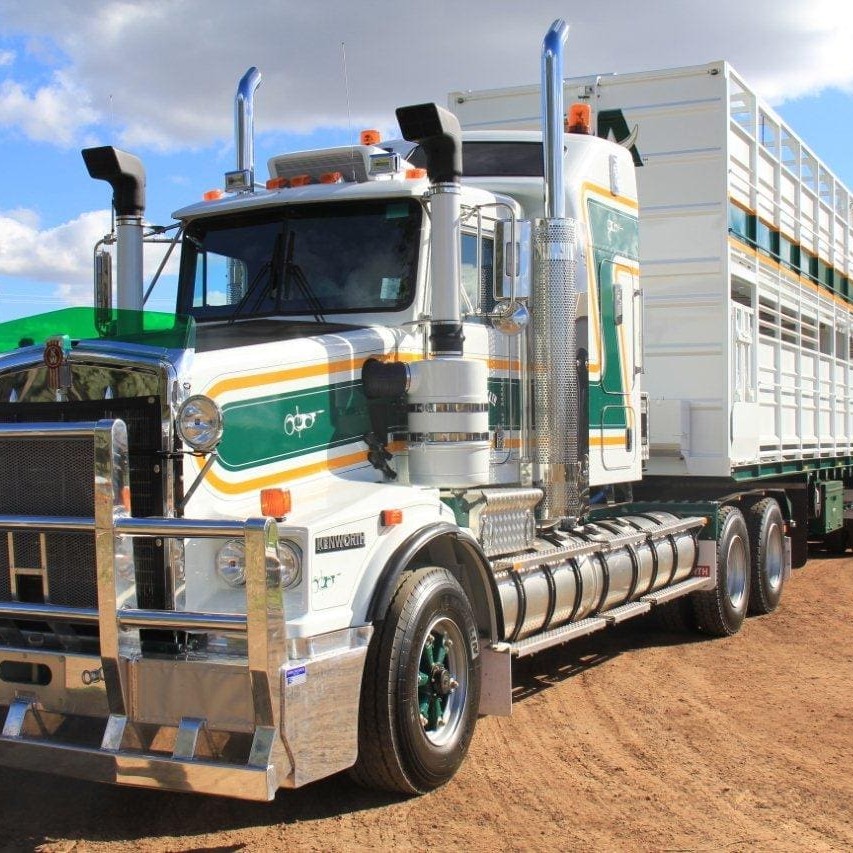 The prices are calculated as a weighted average of retail diesel fuel for country regions in each state/territory. All values include GST.
Variation in fuel prices can have a considerable impact of cost of production across the Australian beef industry, impacting on livestock transport, cost of shipping in live cattle and boxed beef exports, pumping stock water and providing station electricity in remote locations.
Crude oil, diesel and petrol prices are closely linked, as the price of crude oil accounts for the majority of the cost of producing a litre of petrol or diesel. Crude oil is purchased in US$, meaning that changes in the value of the A$ against the US have a direct impact on the relative price of crude oil in A$ terms.
Why is diesel more expensive, relative to petrol?
Where diesel once traded at two-thirds of the price of petrol, the average price of diesel in recent weeks, around 159c/litre in regional areas, is up to 20c/l dearer than unleaded petrol at its discount peak, and on-par with premium unleaded fuels.
Here's NRMA's explanation for this:
Diesel is the dominant fuel in Asia and a sharp rise in demand for diesel in India and China has pushed up prices worldwide.
Demand for diesel in Australia has increased with the mining boom.
The supply of diesel has not kept pace with the growth in demand.
The price of diesel is affected by demand for other products it also is used to produce, including jet fuel, kerosene and heating oil.
Only 25pc of diesel sold in Australia is sold at service stations; the remaining 75pc is bought in bulk by the mining, agriculture and industrial sectors.