GLOBAL meat processor JBS says the company's diversification into different regions and animal proteins will play strong dividends, as the US faces a reduction in beef production due to the effects of drought, and higher inflation sets in in some parts of the world.
Delivering an investor briefing last week after presenting its third quarter financials for the period ended 30 September (see results below), JBS global chief executive Gilberto Tomazoni stressed the importance of the company's global diversification strategy.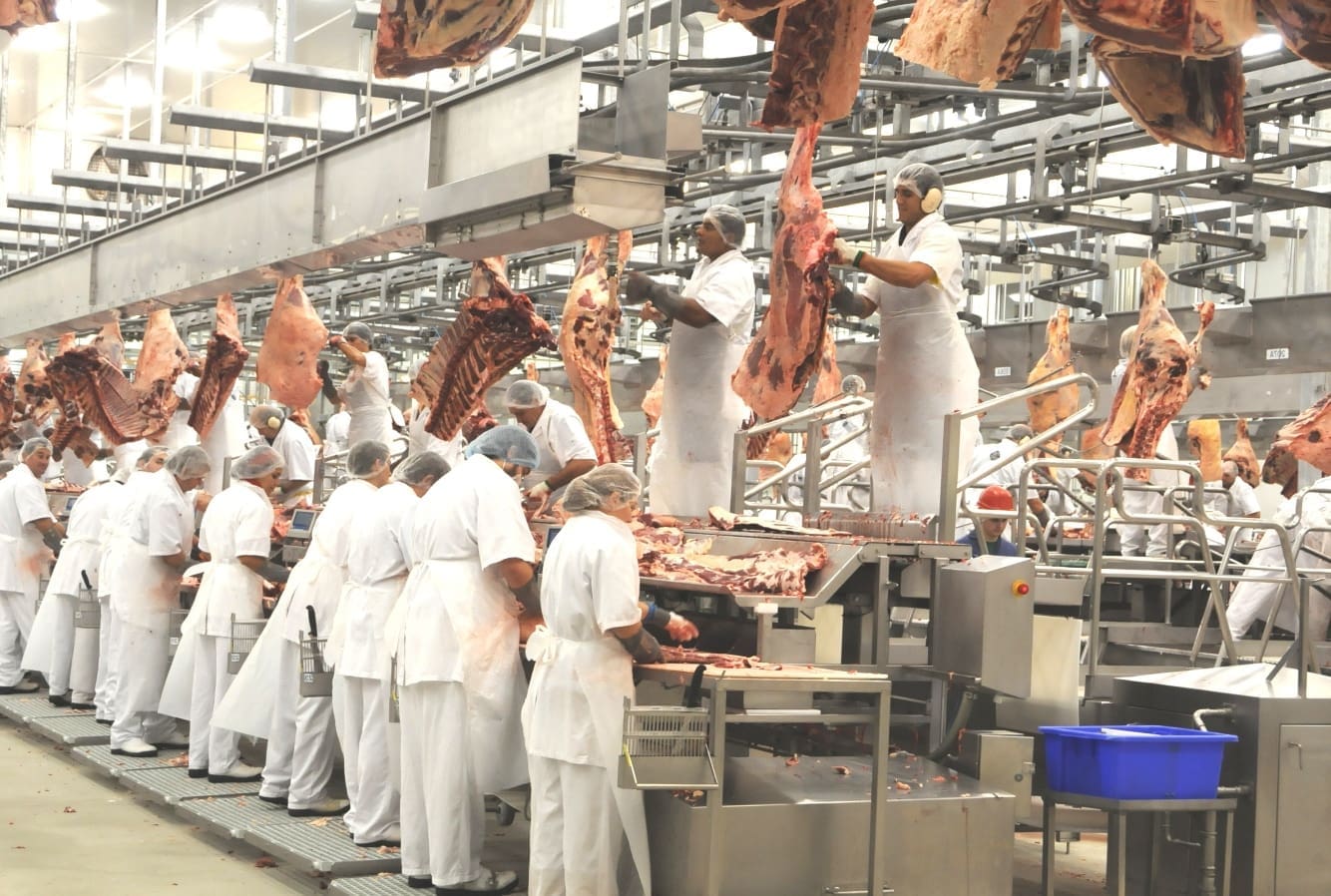 "JBS is not just beef in US – in US we have chicken, we have pork, we have value-added (prepared) foods. We have a strong presence in Australia in beef and lamb, salmon and pork, we have presence in Brazil and we have presence in Europe," he told analysts.
"I think JBS has a diversified platform that is practically unmatched globally and this allowed us to navigate in these different cycles, the natural cycles of our business and the global economy," he said.
"I believe that the market (investors) still have not recognised this as a huge competitive advantage that JBS has, because it means we can neutralise one cycle with another, one geography with another, or one protein with another."
During periods of market stress it would be shown how important this was, Mr Tomazoni said.
In posting its third quarter results last week, JBS's overall business recorded its highest net revenue in history at R$98.9 billion (Brazilian Real), and annualised revenue close to R$400 billion, making it the largest food company in the world in terms of revenue.
Australian busines performance
In its Australian business (being reported separately from the US beef division for the first time this year), JBS reported net revenue last quarter of US$1.7 billion, an increase of 19pc compared to the same time last year. Adjusted EBITDA for Australian operations was US$59m, down 49pc. EBITDA was pressured due to higher Australian cattle prices, which remained at very high levels, driven by the long rainy season, and reducing availability, investors were told.
Note that these Australian figures cover the company's entire Australian operations, including beef, lamb, pork, Huon salmon, value-adding and smallgoods (Primo).
Sales in the Australian domestic market represented 41pc of total Australian revenue in the July-September quarter, 26pc higher than last year, driven by the additions of Huon salmon and Rivalea pork, both of which have a strong focus on the domestic market.
Recovery in demand in the retail and food service channels post COVID was another reason for strong Australian domestic sales, the company said.
In the export market, JBS Australia's net revenue increased 15pc compared with the third quarter of 2021, explained by higher average meat prices. The beef component of the Australian business had net revenue increase by 24pc versus last year, driven by a 26pc increase in prices. Beef sales to the domestic market rose by 29pc with exports going up by 23pc compared to last year, says JBS.
The company also cited the lack of availability of labour, impacting Australian beef plants' capacity to operate at optimum levels.
US beef
In its US beef operations, JBS recorded a large profit drop, with a 73pc year-on-year decline in EBITDA of US$403.1m. Net revenue was $5.55 billion, down 5.2pc from last year. Beef margins in in the quarter faced a year-on-year impact given the acceleration of expected changes in market conditions, JBS said.
Cattle on feed numbers released by USDA and placements into feedyards showed plenty of cattle availability in the short term, but they already point to a large US herd reduction in the near future.
Mr Tomazoni described the US beef business as returning to a 'normalised margin' next year, after reaching historic highs in 2021. He said this movement was widely anticipated in the market.
Speaking more broadly about the global company's performance, Mr Tomazoni said, "We are experiencing a period of rising costs, including electricity and other energy, grain, and other inputs causing increases in inflation in several countries, impacting our cost structure and the consumer behaviour – especially in Europe."
Several analysts asked about outlook for next year, particularly in the US beef operations hard-hit by drought this year
US division CEO Wesley Batista said the company saw US beef margins coming back to normal levels next year, which was "around mid-single digits."
"This will highlight this change in cycles that we we're seeing," he said.
Analysts also asked about progress in JBS's plans to list on the New York Stock Exchange. JBS is currently listed in Brazil only.
"The listing is our main priority," Mr Tomazoni said. "We continue to work on the process and are looking for the best structure that unlocks great value for shareholders. And we are not talking about the market conditions – that is not a variable that is being considered, because it will not be an IPO, it will be a listing, and we have done some work in this direction."
"We keep working – it's not a question of if, but when we will list. But for sure we keep it as a priority," he said.