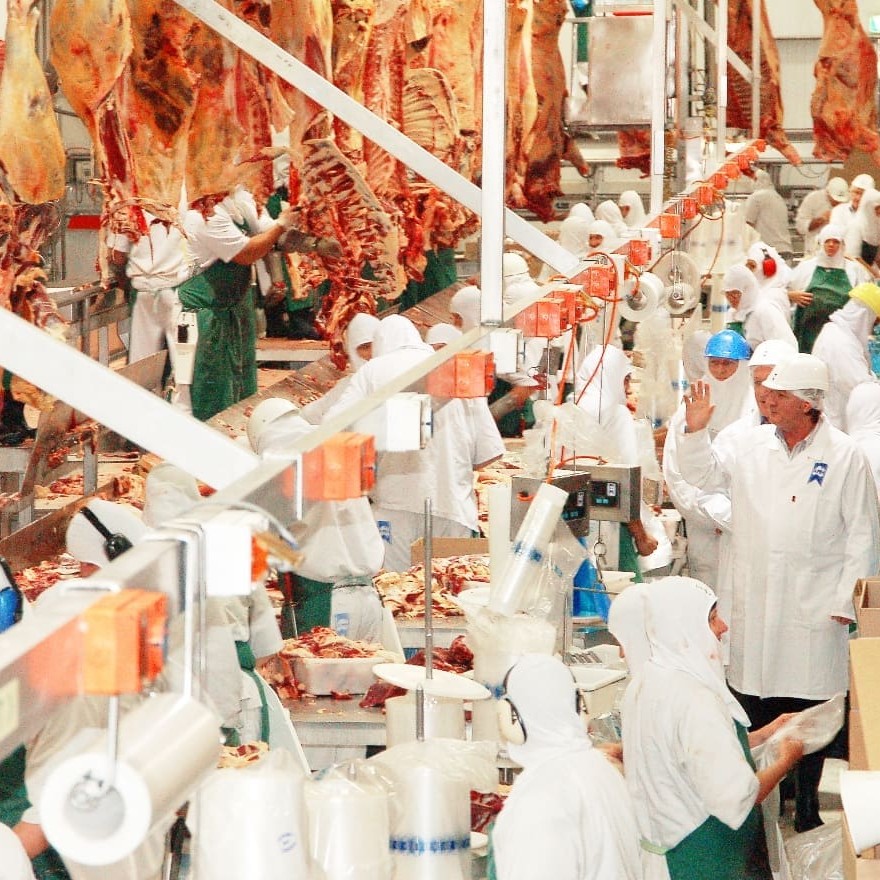 Industrial action related to the three-yearly cycle of workplace agreements continues to spread across the beef processing sector, with JBS Australia's Dinmore plant the latest to be affected.
Dinmore, Australia's largest packing plant with capacity to kill more than 3500 head a day, will have a dark day tomorrow, following Australian Meat Industry Employees Union action.
The closure at Dinmore follows a day lost at JBS Rockhampton last week, and a more serious two week closure at Nippon Meat Packers' Mackay plant last month.
The Dinmore closure follows a pattern similar to last week's Rockhampton event.
Management elected to shut the plant for an entire day, after deciding it was not viable to kill for four hours after the AMIEU elected to strike for a half-day over a continuing wage dispute.
The closure comes after weeks of smaller two-hour rolling-stoppage interruptions.
Dinmore management and the AMIEU disagree about whether this Friday's plant closure should be described as a 'stand down' or a 'lock out'.
The AMIEU is seeking an annual 4pc pay rise included in the EBA, but JBS is offering a 3pc increase, justified by recent and current tight margins the meat processing sector.