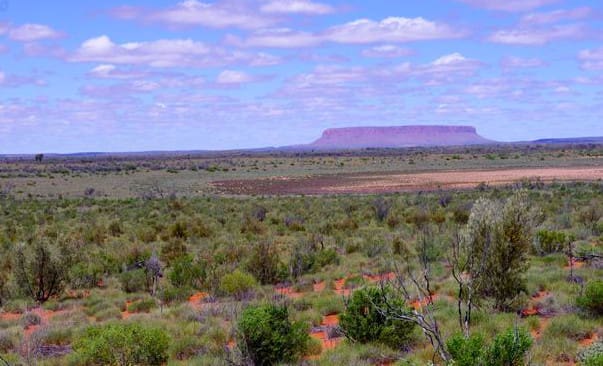 DEBATE has fired up over proposed changes to carbon farming regulations, which could give Federal Agriculture Minister David Littleproud power to knock back new projects.
The new rules were supposed to be finalised last month, but the consultation process was extended after a request for more discussion by the carbon industry.
Under an agreement made by the government last year as part of the National Party's commitment to "net zero emissions by 2050," carbon abatement projects taking up more than 33 percent of a property will have to apply to the Minister for Agriculture.
The agreement was in reaction to large buy ups of grazing land in Western Queensland and New South Wales by carbon aggregators, who have traded agriculture for projects aiming to store carbon in vegetation and receive credits for it.
But the organisation representing carbon industry, the Carbon Market Institute, called for a delay in the process and said the laws were "rushed."
CEO John Connor said the rules were stopping critical investment into the supply of Australian Carbon Credit Units (ACCUs) which have tripled in price in the past six months – with a short supply cited as one of the reasons.
"Unsupported by any firm evidence, this is an extraordinary double whammy proposal from a Liberal National government. It is a direct intervention into landholder decision making and imposes excessive red tape," Mr Connor said.
"Rather than being beneficial for regional Australia, the restrictions would have a disproportionate impact on landholders, particularly smaller farmers, and their decision making.
"They add unnecessary administrative burden, potentially delaying investment into regional areas, sustainable agriculture and drought resilience as well as goals for emission reduction and to reverse deforestation by 2030."
Mayor supports carbon farming regulation
The rise of the carbon industry in Qld and NSW has been controversial, with concerns about it taking people out of towns – leaving land unmanaged and overrun by pests. Others have seen it as an avenue for extra income in the variable environment, which is prone to long droughts.
Carbon companies have been targeting the Paroo Shire in Western Qld for the past decade, buying land and working with existing landholders to start projects.
Mayor Suzette Beresford said the proposed new rules by the Federal Government were a step in the right direction.
"Carbon farming is here to stay and it is heading us in the right direction, but it needs to be managed properly," Cr Beresford said.
"Based on the experience we've had in the Paroo Shire, a lot of land has been locked up and it's only used for carbon farming. As a result, we've seen a decrease in the rural population which has had a social and economic impact on our communities."
Cr Beresford and other local governments in the area have been campaigning for more transparency from carbon aggregators.
Push for more transparency from carbon industry
She has pushing for projects involving a large change of land use to be shared with local governments – a position supported by the Local Government Association of Queensland. A group of councils in south-west Queensland, including Paroo, are currently studying the impact of the carbon industry.
Cr Beresford said the carbon farming methods had improved over the past 10 years, but more work needed to be done on legislating projects.
"Lately the carbon industry has been working more closely with grazing industry, with some animals going on agistment," she said.
"But this latest legislation will help even more because the minister can look at the holistic benefit of the project and maybe put a limit on how much of a property can be carbon farmed."
Cr Beresford said the buy up from carbon farmers had plateaued in recent years, but the new rules were still relevant.
"We've spoken with the Federal Government about the impact it has had and they didn't forsee the impact of carbon," she said.
In response, a spokesperson for the Minister for Industry, Science, Energy and Resources Angus Taylor said the new rules were still being considered after the Carbon Market Institute requested an extension.
"DISER is reviewing submissions received through the consultation process and Minister Taylor will consider the matter when he is briefed by the Department," the spokesperson said
Beef Central has contacted Agriculture Minister David Littleproud and we are hoping to hear from him shortly.