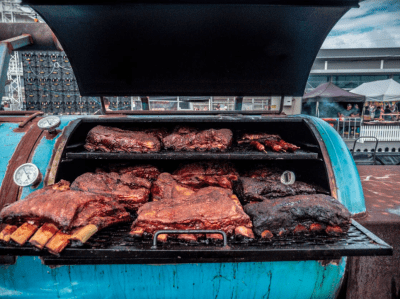 DESPITE some false starts in the last two years, a date has been set for the Verified Black Angus Beef BBQ Competition on 26th November 2022, at the Angus Australia office in Armidale NSW.
The Verified Black Angus Beef BBQ Competition is an invitational Australasian Barbeque Alliance (ABA) sanctioned Championship Round event and will host 20 of the best BBQ teams from around the country in a competition for a share in over $10,000 worth of cash and prizes.
The event is open to all spectators and will feature Verified Black Angus Beef brands NH Foods Australia's Angus Reserve, Jacks Creek Black Angus and Macka's Australian Black Angus Beef.
The MC for the evening will be Shannon Walker, well known in the BBQing world as a star of Foxtel's Meatstock Butcher Wars Competition.
Shannon started his meat life in 1985 as an apprentice butcher, working his way up to management before buying his own shop. Shannon has taught Retail Butchery, Animal Welfare, Meat Inspection and Game Meat Harvesting at TAFE NSW since 2014.
Shannon has recently returned home from coaching the Australian Butchery Team at the World Butcher's Challenge in Sacramento, California where Australia placed runners up.
Meat & Livestock Australia (MLA) have provided their retail manager and corporate butcher, Doug Piper, to run three 15min presentations breaking down a set of Ribs, a Whole Blade, and a Whole D-Rump into their 4-5 cuts while discussing the value and versatility of each cut of beef and how they are encouraging retail and foodservice to use them in dishes and value-added products.
Doug will also be discussing the importance of branding: how it gives butchers and chefs that point of difference, as well as what butchers look for in their beef: consistency, carcass size, marbling, colour etc.
Gates for the event will open at 2pm, with the official welcome taking place from 3:30pm.
Throughout the evening teams will be required to plate up four ABA categories of Verified Black Angus Beef grainfed product. These will include Picanha, Tritip, Brisket, and a Mystery Cut plus one Gold and Black colour themed Dessert category.
A panel of judges, including head judge ABA's Demelsa Lollback, will be on hand to determine the winners with the awards for Grand Champion, Reserve Grand Champion, category winners, and all remaining prizes to be announced at 8:30pm.
Angus Australia's Commercial Supply Chain Manager, Liz Pearson said she cannot wait for the return of the BBQ competition.
"Following the success of the inaugural event in 2019, it will be exciting to have our members and Angus producers come together to celebrate this premium product," she said.
"It also provides producers the added opportunity to network with our Verified Black Angus Beef brand owners bringing our members together with those down the supply chain who are protecting and promoting the Angus brand in this unique setting."
Visit the Angus Australia website for more information.
Source: Angus Australia