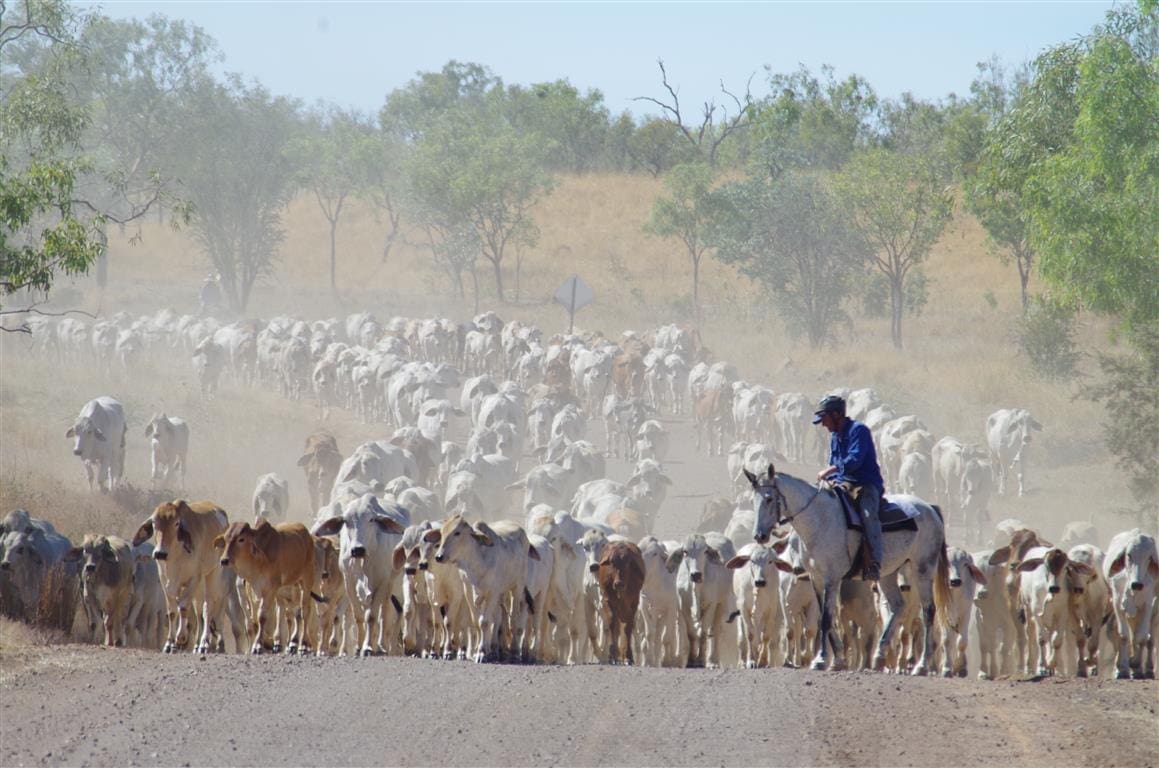 BRAHMANS might be one of the largest beef cattle breeds in Australia but the national committee overseeing the breed's progress is not taking that position for granted.
At the Australian Brahman Breeders Association annual conference in Rockhampton last Thursday several customers of Brahman cattle from commercial breeding, stud genetics and feedlots to live export and meat processing were invited to offer an honest assessment of where they see current strengths and short comings of Brahman cattle.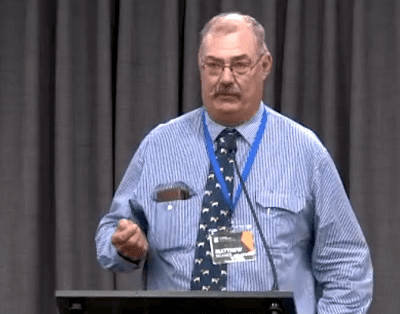 "If you don't ask, you can't understand where you sit," Australian Brahman Breeders Association senior vice president Matthew Noakes said.
The two-hour long session provided a variety of insights, some that would have lifted the spirts of stud breeders present, some that would have challenged their comfort zones, but all delivered in a constructive spirit of ensuring the breed remains relevant amid changing market and consumer trends.
Among the overall messages presented was the need for measurement and benchmarking to ensure progress on a variety of increasingly important traits.
"There are some people that measure a lot, some that measure a little, and some that don't measure at all," Mr Noakes, observed.
"We've got to step that up to everyone measuring at least a little.
"The whole context of measuring shouldn't be to define the elite, it should be to remove the bottom 30 percent – you will get a bigger production advantage by measuring to remove the tail than you will by measuring to identify the elite."
Leading red meat scientist Dr Alex Ball was characteristically direct in his comments, advising that the beat of the consumer drum is bringing dramatic changes to the beef industry, and placing greater emphasis on selection for traits based on eating quality, welfare and sustainability.
Technology means the industry was under more consumer and community scrutiny than ever before, and the power of information transfer through the value chain also meant that there was now "no place you can hide in the value chain".
"If you have got animals that don't meet the aspirations of the modern market or the future market, the information system will soon find you out, and that is going to be quite important for all breeders in the audience.
"If you're not meeting the aspirations of quality, sustainability and welfare, as a bull breeder, then you need to have a really good look at your bull breeding program."
He produced a range of data to highlight the variation that exists in Brahman cattle (as in all breeds) between the top 10pc of genetics and bottom 10pc of genetics. In Brahmans these variances spanned more than 5kg kilogram of birthweight, over 19kg of 200 day weight, over 53kg of mature cow weight, nearly 22 days to calving, and 20kg of carcase weight (worth over $100 per head on current markets), with variations in many other important traits such as eye muscle, rib fat and marbling also mention.
"So for all of those traits, you can make change," he said. "It is not as though Brahman doesn't have the opportunity to change the focus of its breeding program very quickly, it can because you have got that variation there."
Among more specific traits he discussed was the challenge of selecting for growth without increasing mature cow weight.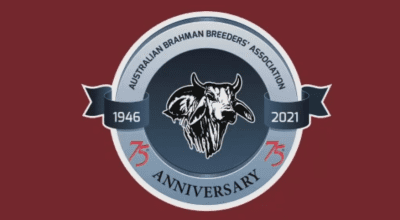 Growth was still king, he said. In northern breeding systems turning off 300-to 400kg steers for feedlots he said an animal growing at 0.8kg per day would take 125 days and 44,000kg of feed for maintenance, while an animal growing at 1.2kg per day would take just 84 days and 14,000kg less feed intake.
"Why is that important? Because the world beef industry is looking at sustainability and efficiency as the metrics of performance of the future.
"So if you have an animal that is 34pc growth to maintenance, versus an animal at 23pc growth to maintenance, you have got a very, very successful animal in the market place, so that is why growth will remain king.
"But it comes at a cost, and this is the big fallacy that is emerging at the moment, that we are just simply moving mature cow weight up as we select for growth.
"So, the key thing is you can select for growth, but you don't have to change mature cow weight."
On the question of yield versus eating quality, he emphasised the trade off between yield and eating quality, and produced data showing there is nearly three times as much variation in value from quality as there is for yield, even in a northern production system.
He said latest global benchmarking data from the USDA was highlighting some challenges for the Brahman industry, which is now sitting at the higher end of birthweights for most major breeds across the world, and the lowest marble score.
"The challenge for the Brahman industry is you have got to increase your growth, maintain mature cow size, you've got to change your birthweight and you have got to increase your marbling, and they are the critical levers you can drive.
"I hope I don't offend anybody in the audience, but I hope I do as well," he said.
"If you don't have marbling then accept that you produce manufacturing beef.
"So the Brahman industry has to start to think about the fact that there are consumers that are demanding more and more taste and eating quality aspirations from the product they eat."
His plea was for Brahman breeders in terms of their competitiveness with other breeds to measure cattle either directly or through genomics.
"If you don't use either of them and if you don't take on the challenge of understanding how genomics is changing the world beef industry, and every livestock and plant producing industry across the world is now using genetics.
"It is a technology you have to get your head around, it is there for the Brahman industry to make the best out of to enable you to start to become extremely competitive in a very competitive market of the future."
He also urged Brahman breeders to know where they rank with eating quality, suggesting they should be aiming to meet the MSA index at 56 or above.
Producing an 'athlete'
Offering the perspective of a commercial cross breeder was CQ cattle producer Peter Quinn, who uses about 80 bulls a year in a commercial breeding operation involving more than 2500 cows.
He said a Brahman seedstock producer is actually producing "an athlete" that has to live for seven plus years, walk 10 to 12 thousand kilometres, serve hundreds of cows, swim gullies, survive fights and hopefully not get struck by lightning.
"That is the sort of beast we want, so he has got to be pretty sound.
"So those who can't breed that athlete should be put in a square box, not put in a ring to sell."
He said plenty of Brahmans can and will grade in the MSA indexing system, but emphasised that a key value of the breed north of the Tropic of Capricorn is its liveability, toughness and survivability.
From a cross breeding background, he said he needed genetics from the Brahman.
"Whether it is 20pc, 40pc, or 60pc or 80pc, doesn't really matter."
He said as a cross breeder he was seeking to increase MSA index score and eating quality through cross breeding – after years of using a two-breed criss-cross program with Brahman and Charolais genetics, about 8 years ago he introduced a third breed, Shorthorn to increase Intramuscular Fat, which had increased average MSA index scores from about 56-57 to 60/.
In terms of the balance between producing a live calf, low birthweights, eating quality and yield, he said he field it was his job as to balance that up in a commercial world.
"It is our responsibility as in seedstock producer and commercial producer in that chain of productivity that we get the liveability right, the low birthweight right, not too many dumb calves (calves that will not suckle from their mothers)."
Marbling 'not unprocurable' for Brahmans
ABBA senior vice president Matthew Noakes said that to achieve an MSA index of 56 equated to a marbling score of 1 or two and was "not an unprocurable marbling level for Brahmans".
85pc of the Brahmans in the last Brahman Beef Information Nucleus (BIN) measurement feedback had an MS 1 or better.
"I think current Brahmans without a HGP that don't get a setback as weaners can still marble well enough to grade within the parameters of the higher MSA bracket that we're looking for," he said.
"I do think it is a thing we have to be conscious of, but not at the expense of traditional traits."