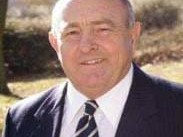 Former NFF President David Crombie will join the board of the Australian Agricultural Company in the biggest directorship shake-up seen in the company since the dramatic board-room power-struggles of 2008-09.
Mr Crombie is the immediate past chairman of Meat and Livestock Australia, and a founder and director of GRM International, which in earlier times managed a large pastoral portfolio in Northern Australia for King Ranch and others.
He also attracted wide acclaim for his chairmanship of the Meat Standards Australia steering committee set up to guide the development of Australia's world leading grading system. He is also a former director of Grainco and the Meat Industry Council.
Mr Crombie is one of three new non-executive directors appointed as part of a 'board renewal process' according to a company statement delivered to the Australian Stock Exchange this afternoon.
Founding directors Nick Burton-Taylor and Chris Roberts, who have both served on the board since AA Co's public float in 2001, will not stand for re-election at the company's next annual general meeting. Mr Burton-Taylor, a former board chairman, was at the centre of struggles for control of the board during the Elders part-ownership era.
The board adjustment would be effective immediately, today's statement said.
Joining Mr Crombie on the AA Co board will be Tom Keane, highly-regarded former managing director of Graincorp Ltd, where he established the company as a listed entity. He is currently chairman of Grain Trade Australia and a director of Cotton Seed Distributors.
The third new director will be Stuart Black, managing partner of chartered accountancy firm Chapman Eastway. He is a former president of the Institute of Chartered Accountants. His expertise is obviously designed to directly replace that of experienced accountant, Chris Roberts.
Some industry stakeholders have interpreted the AA Co board announcement as a sign of succession planning, and have already tipped Mr Crombie as a future independent chairman.
AA Co is the world's largest beef producer, running a herd of about 641,000 head on 25 properties across northern Australia.
AA Co shares closed at $1.30c today on very limited trade, down from a recent high of $1.43 in mid-September.