Darwin woman, Giovanna Webb, is a crocodile farmer, businesswoman and winner of the 2013 Australian RIRDC Rural Women's Award.
Minister for Agriculture, Barnaby Joyce, congratulated Ms Webb and Award runner-up, succession planning consultant Isobel Knight, of Loomberah, NSW, when he presented the awards at Parliament House.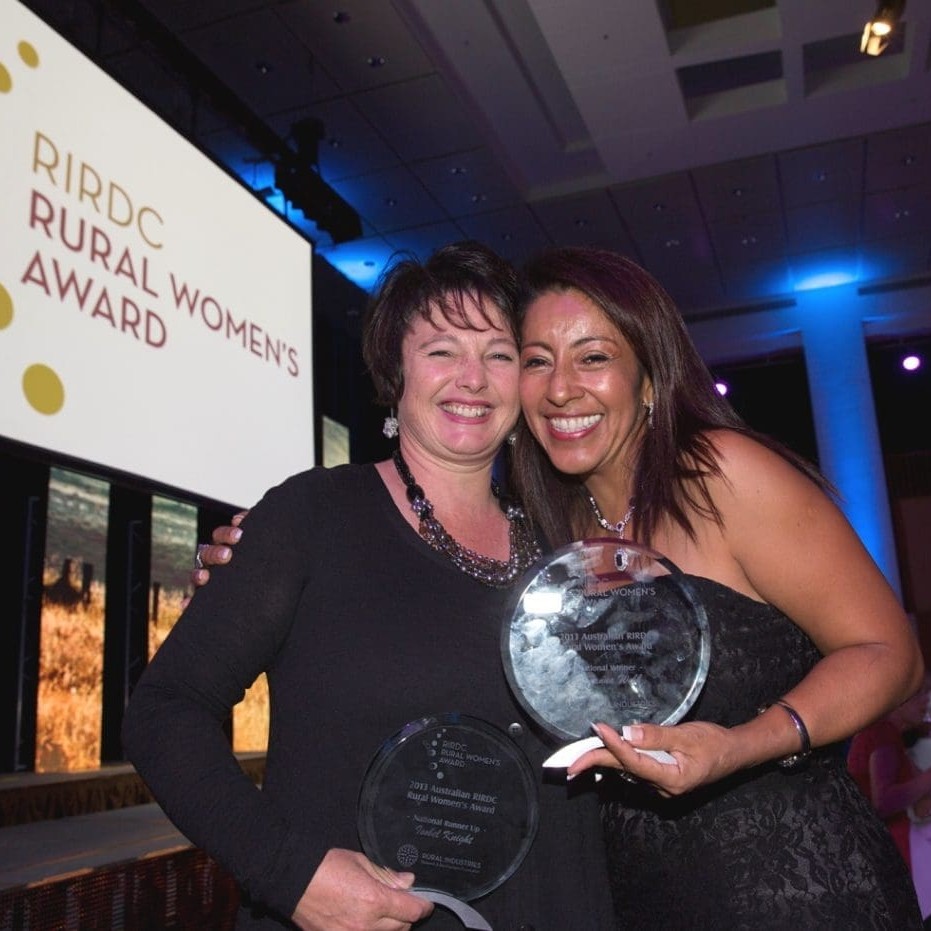 "The Rural Industries Research and Development Corporation (RIRDC) Rural Women's Award is a leading awards program that recognises women in our rural communities," Minister Joyce said.
"Ms Webb and Ms Knight are a deserving winner and runner up, and have the capability to drive innovation, productivity and sustainability within primary industries and rural communities."
Ms Webb migrated to Australia from Colombia in 1997 and, after graduating from university in 1992, she became involved in commercial reptile farming.
It was through crocodilian farming that she met her husband, moved to Darwin and became actively involved in the family business in Australia.
Winning the 2013 Rural Women's Award will give Ms Webb the opportunity to develop her vision of empowering indigenous women from the Northern Territory to develop their skills and knowledge in the crocodile industry.
Award runner-up, Ms Knight, owns and manages a grazing and marketing business with her husband and has a strong passion for her local community and has also established a business that specialises in succession planning for family farm businesses.
In presenting the Award, Mr Joyce acknowledged the support of RIRDC in hosting the Award and promoting the contribution rural women make to agribusiness and their communities.
"Women in our rural communities provide strong leadership and support within agribusiness and the RIRDC Rural Women's Award highlights this. I wish both awardees all the best in their pursuits and commend them for what they've achieved in their respective fields," Minister Joyce said.
For more information on the RIRDC Rural Women's Awards visit www.rirdc.gov.au/rural-women's- award