CATTLE Producers Australia chair Dr Paul Wright is urging Australian cattle producers to consider and comment on the recently released Red Meat Memorandum of Understanding reform Green Paper.
The Green Paper released by the Red Meat MoU Review Taskforce identified four primary options for reform, and acknowledged that an appetite exists for change to the current red meat industry organisational structures.
In a statement urging producers to express their preference to the review committee Dr Wright said cattle, sheep and goat industries should be managed seperately.
"The red meat industries – cattle, sheep and goats – are separate industries.
"They are managed separately on properties, they are processed separately and the red meat products of each are marketed separately.
"Each competes for consumer preference, all of which provides a compelling case for separate funding and function jurisdiction of these red meat industry sectors.
"This self-determination certainly does not rule out the ability of the sectors to act together on common issues."
"It appears that option four in the Green Paper would be RMAC 'with bells on' under a new name, Food Protein Australia, with all red meat sectors commanded by a single apex unit, apparently headed by a so called, skills-based board appointed in an undisclosed manner.
"This top-down structure would entrench the faults of the MoU and extend the current disempowerment of levy-paying cattle producers.
"Recognition of the need for a truly representative sector Peak Industry Council was the fundamental reason for the establishment of Cattle Producers Australia and CPA will be arguing strongly that a bottom-up structure with respect to advocacy and control and direction of levy expenditure will best meet the needs of Australia's cattle producers."
He said CPA recognised and supported the concept of unified progression of beef industry supply chain common issues referred to as a 'white list' in the Green Paper.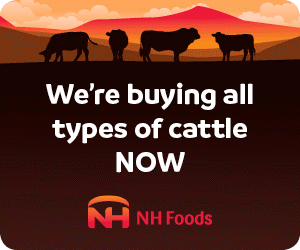 While this was an important aspiration for the whole beef supply chain, he described Australia's 70,000 or more cattle producers as a "lost legion" of levy payers who contribute most to industry funds, from which most end product marketing and industry research is funded.
"The lost legion of levy payers has no control over the development of cattle industry policy or the expenditure of cattle industry derived levies. There is no effective communication on their behalf. This is because they are disempowered under the current MoU arrangements," Dr Wright said.
He said the cattle industry must aspire to having a highly productive national cattle herd which meets the supply requirements necessary for customer approval and consumer preference of beef and beef derived products.
"That solid basis will support the profitability of cattle producers, lot feeders, live cattle exporters, processors and indeed all sectors of the beef supply chain."
He said CPA's submission to the MoU Task Force Review set out a structure which he believed would serve the industry well.
He said the review was a turning point in the red meat industry and it was vital cattle producers claim their space in the MoU and have strong representation into the future.
Submission must be lodged by 5 pm 14 March 2019 and can be emailed to redmeatMOU@rmac.com.au.
Source: Cattle Producers Australia