Cattle Producers Australia president Dr Paul Wright has applauded the Federal Government's commitment to hit international visitors to Australia who fail to declare plant and animal matter with possible criminal action and court proceedings, but says biosecurity surveillance across Australia must also be ramped up.
This follows revelations from Minister for Agriculture David Littleproud that declared and seized pork jerky and pork products recently bought into Australia tested positive to Foot and Mouth Disease and African Swine Fever.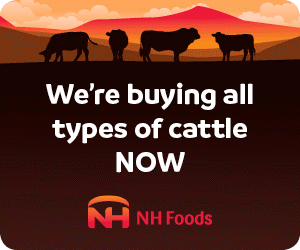 Testing at the Australian Animal Health Laboratory confirmed that 2 out of the 283 samples were contaminated with FMD virus and, of 435 samples tested for African Swine Fever (ASF), 46 samples were contaminated with ASF, the Minister said.
Dr Wright said the reports highlighted the need for Australia "to maintain utmost vigilance" at points of entry.
"In this case the FMD contaminated food was properly declared and removed," he said.
"However, the possibility of undeclared contaminated food being brought in is very real and poses an ongoing risk to Australia's livestock industries."
Dr Wright applauded the tougher stance for prosecution and/or court proceedings announced by Mr Littleproud.
However he said much more effort was needed, as there had been a depletion in biosecurity preparedness across Australia in recent years.
He said the very recent detections of both FMD and AFS contaminated particles entering Australia reinforce CPA's position opposing chilled or frozen beef products being permitted entry into Australia from Japan, America and several other countries.
"Protocols to prevent the entry of FMD and other exotic diseases are the first and most important barriers that protect us" Dr Wright said.
"There are outbreak response plans in place for each exotic disease including FMD.
"Experience shows that early detection and rapid response for containment and clearance are needed to minimise economic damage to business entities, regions and the national economy.
"An essential element to encourage early reporting is the availability of a well-structured compensation arrangement."
"CPA has proposals for improvement to the rapid response mechanisms for exotic disease outbreaks that we believe would be of great benefit for the cattle industry and those reliant on it.
"While a strong and alert Biosecurity capability that is well supported by the Minister as shown in this case is very welcome it should be further bolstered".
Source: Cattle Producers Australia