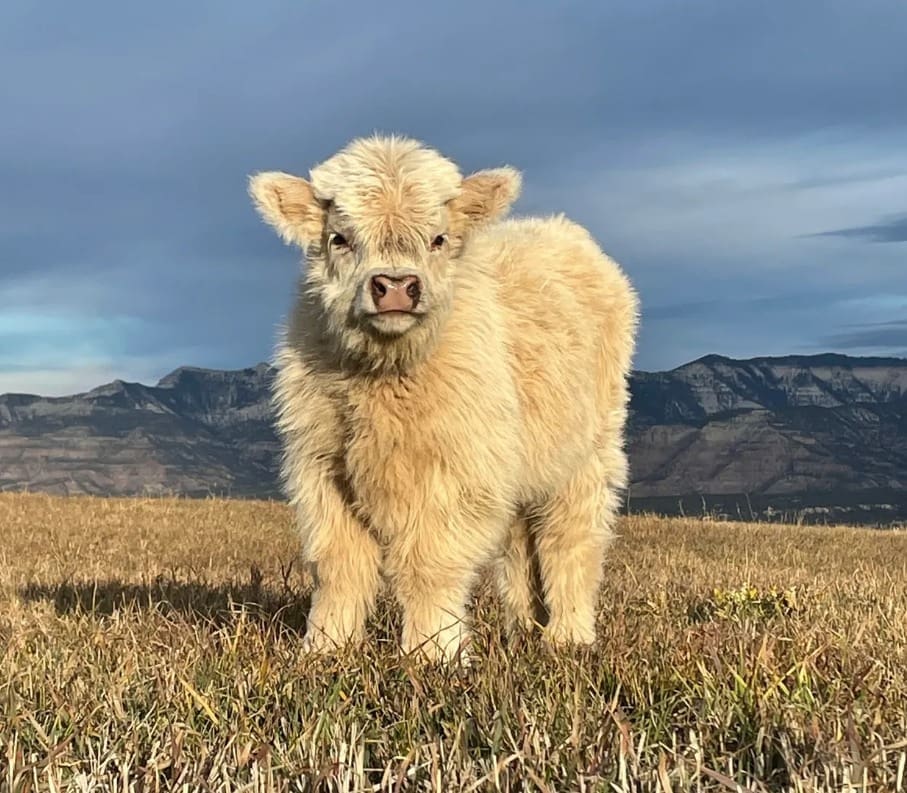 THE first day of April has rolled around once again, bringing out the jokers and pranksters looking to give themselves a cheap laugh by fooling their peers.
But in the age of social media, it seems April Fools' Day has become a popular time to bring out the cattle photos and make up a story.
This year was no different, with Meat & Livestock Australia bringing out a picture of Blonde Highland calf and joking that it was used to produce wool.
"Due to the rise in international wool demands in recent years, MLA had to get creative to benefit both red meat and wool exports," the post said.
"Increasing the national herd size would put too much pressure on existing sheepmeat and wool producers so it was clear that another solution had to be devised.
"Cattle-wool! By carefully splicing sheep DNA with southern herds in cooler climates MLA is proud to announce a sub-variety of wool textile that grows instead of the cattle's existing coat. Stay tuned for more information as example cattle-woolen products begin production."
The Facebook post was shared more than 100 times and drew plenty of comment, with people calling them "shattle" and others looking at the impracticalities of shearing them – particularly in a time shearer shortages.
It is not the first-time cows have been used to make an April fools joke and Beef Central has picked out some favourites.
"Moo-R" codes in dairy traceability
As the COVID 19 pandemic brought in the use of QR codes to keep connected in a contactless way, an English dairy created the "Moo-R" code to give consumers the details of its organic milk.
Yeo Valley Organic last year said it had shaved the QR codes into the hides of 400 Friesian cows, so they could be scanned to show consumers their organic status.
"We like to stay one step ahead of the herd, and just like our cows with their unique markings, a Moo-R Code can tell you so much about your product and its benefits, particularly in our case – highlighting the value of organic farming," the organisation said.
The article in digital publisher Gramersi finished with a happy April Fools' day.
Dairy's scientific timetable
Over in Ireland, the dairy industry has also had a go at winding up its social media followers.
Six-years-ago, the organsiers of a half marathon event in the town Wexford joked that runners would need make a certain before they cut off by a mob cattle.
"Anyone who hasn't made it past the 10km mark in Johnstown Castle in under 40mins for the Wexford Half Marathon on April 17th will have to wait for the dairy cows to cross," the post said.
"They are on a special scientific timetable for Teagasc research purposes so runners have to give way."
Fruit flavoured milk and spaghetti trees
While there is plenty of famous April Fools' jokes around, there must be some honourable mentions made.
Spaghetti trees have entered the media plenty of times over the years, with many news outlets joking about a bumper harvest.
And an article in the Wales Online news tells us a farmer there once joked his cows had fruit flavoured milk.