MAJOR food supply chain partners Coles and JBS Australia gave some insights into the problems and solutions found in red meat supply onto the domestic market during recent COVID-19 challenges during a webinar hosted by the Food Agility CRC on Tuesday.
Food Agility CRC chief executive Mike Briers said agrifood supply chains were like nervous systems – being complex and inter-dependent, and requiring lots of different parts of the system working together for optimal health.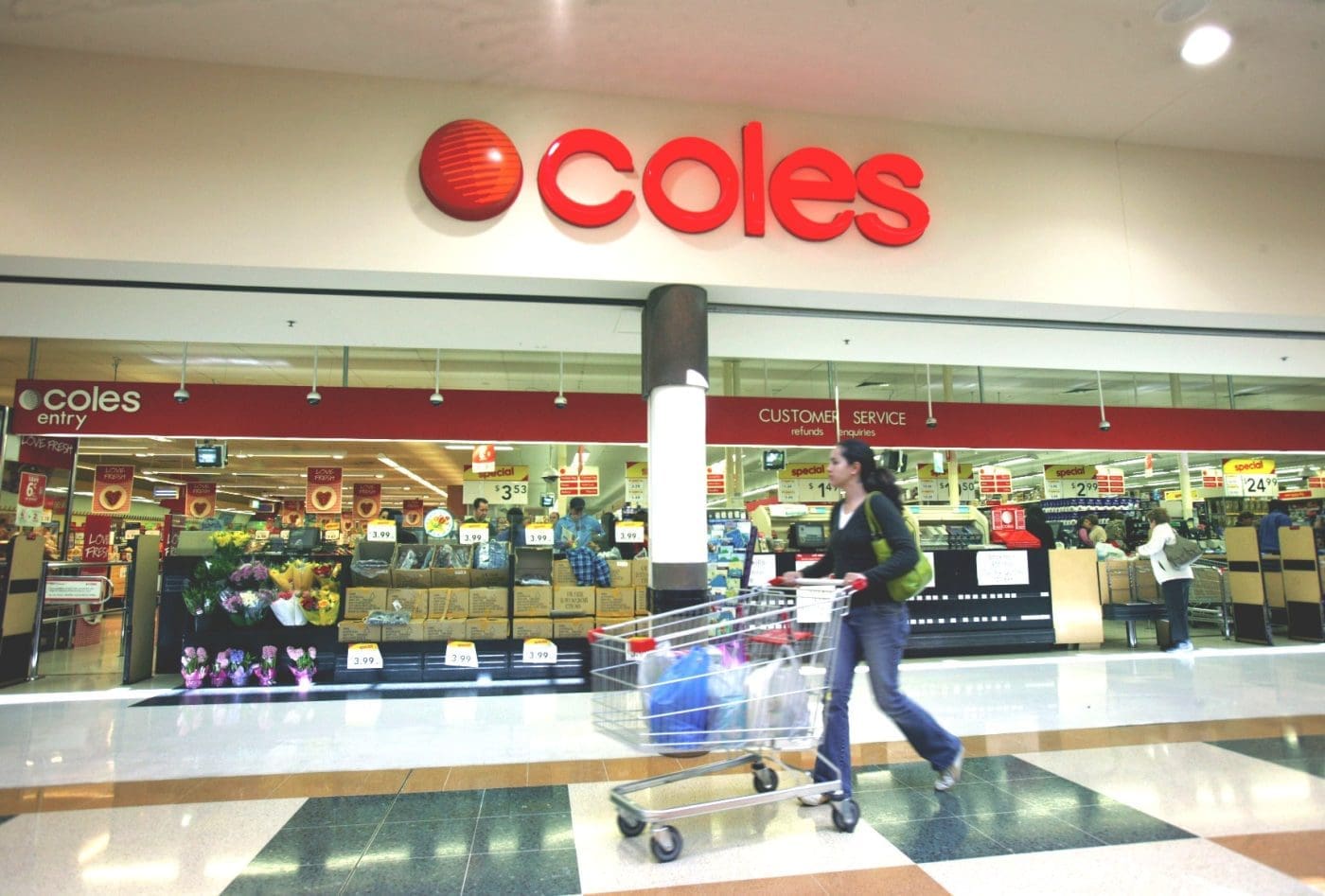 "Equally, we rely on complex systems to deliver safe and healthy food, just at the time when we need it," Mr Briers said.
"Nobody needs reminding of the stresses and shocks that the food supply chain has seen this past year, including droughts, floods and most recently, COVID. The question is: how do we plan for them, and make our food chains more resilient, in the age of incertainty?" he asked.
He said this was the question which was driving the Food Agility CRC and its partners under its new 'Mission: Food for Life' project – a $10 million 'moon-shot' to build data and trust-driven confidence in our food systems.
We know that data and digital technology has a huge role to play in this, but so too does supply chain collaboration and trust," Mr Briers said.
The three campaigns being run under the CRC's Mission: Food for Life project were:
Identifying the critical intervention points where data and digital can deliver the greatest return on investment along the food supply chain
Putting data-driven tools in the hands of agribusinesses to help make long-term decisions for resilience, profitability, sustainability and risk management, and
Digitally connecting supply chains, creating end-to-end flows that build trust and flexibility to better adapt to shocks and grasp opportunities.
Under the Mission: Food for Life project, organisations large and small across the food system would collaborate to solve the industry's biggest supply chain challenges, Mr Briers said.
"We're inviting food supply chain organisations to co-invest with us to unlock the power of data and digital technologies to drive and scale these solutions," he said.
Supply chain resilience 'incremental and reactive'
Also during the webinar, KPMG's Ben Van Delden summarised findings from a recent joint KPMG/CRC supply chain study into the ongoing stresses that six major food industries, including beef, were under in their everyday operations, and the high-risk foreseeable shocks for each that could have an ongoing impact.
The report mapped out strategic investment and R&D opportunities for each, that could have a transformative return on investment impact for participants in each supply chain.
Supply chain resilience, to date, had been "largely incremental and reactive", Mr Van Delden said.
The compounding effects of the supply chain shocks seen over the past 12 months would have a long-lasting impact, he said, because stakeholders had not had time to recover from one shock, before the next one arrived.
"COVID-19, of course, is going to be a game changer for the food sector. We have seen an early stage of panic buying in supermarkets, which in Melbourne, at least, has re-emerged as demand for key products has surged following the relapse."
Participating in a forum session during the webinar were JBS Australia's chief operating officer for southern operations, Sam McConnell, and Coles Supermarkets' head of food safety and quality, Ian Smith.
Both JBS and Coles are collaborators in the CRC's Mission: Food for Life project.
Mr Smith said Coles, like other retailers, had experienced panic buying when COVID set in April.
"It went from toilet rolls to cleaning products and pantry staples, and quickly got to fresh food – predominantly meat and produce," Mr Smith said.
He explained the lag time involved for a retailer to react to a highly unusual consumer demand event like that.
"It can take a long time to respond to an event like we saw, in restocking shelves, and improved data and transparency along the supply chain would obviously help in events like that," he said.
Mr Smith said since COVID started, there had been a very large consumer move towards shopping locally, and then a move to online purchasing.
"Online shopping for Coles Australia has lifted dramatically in the past five months, to the same level that it took the UK supermarket retail industry two and a half years to achieve," he said.
"There has been massive growth in that data/digital experience."
After supermarket chilled cabinets were cleaned-out of meat and other fresh foods, replacement stock was 'in the system', but it became a matter of moving it through the supply chain faster to meet the extreme demand, he said.
"We tried our best, but because of the time lag in getting information in store, and the consumer going shopping, there was a lag, that hopefully we can improve on in the future," he said.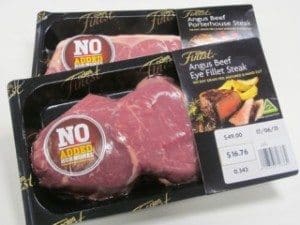 In the area of fresh meat, Coles ran a livestock model with teams out in the market buying cattle, but when the COVID demand spike hit, it was quickly overwhelmed. The company had to get more personnel into the market, and liaising with Coles' supplier partners like JBS Brooklyn, to ensure product could be put back onto shelves.
Asked how much notice a supplier like JBS Brooklyn would receive for a (larger) beef order, Mr Smith said the arrangement "normally operated on an 85-day plan."
"We're normally looking that far ahead. But when COVID hit, we had to switch on business continuity plans, call on new suppliers, get new labels and packaging, to make sure we could get the product through the distribution centres and intro stores, in a matter of days," he said.
Asked how much insight Coles had about supply back at a supplier like JBS, Mr Smith said conversations were held almost daily.
"But they obviously had finite capacity to produce what we needed during this unusual time. As demand goes up, there is always going to be a lag factor, so the sooner we can get the information through the supply chain the better."
Diverting product to fill extraordinary demand rise
JBS Southern's Sam McConnell said while his company had long 'plans out in front' with customers like Coles, when COVID struck, it had to 'flip the coin.'
"Normally 85pc of our production goes to export and 15pc to domestic. To help customers like Coles out during this period, we were able to move a lot of product around, push back some of our export orders that were not so urgent, and then process more livestock for Coles at a faster pace.
"There were certainly a lot of long days and long night in organising it all, but a change in demand like that was unprecedented. And that's what you have to do for good customers," he said.
"It was also about tracking it as we went along – knowing where trucks were that could get to distribution centres, knowing whether we could get trucks out of the DCs, and whether the distribution centres had the capacity to take the extra product.
"It's all about shortening up the supply chain to make sure we could get more throughput."
Mr McConnell said demand from food service companies fell off a cliff overnight after COVID hit, as restaurants, cafes, clubs and pubs close during the lockdown phase.
"The restaurant business was gone, globally – not just in Australia," he said.
"For us, it was a massive shock, as food service around the world is a big part of our JBS Southern premium programs. We had to move fast to adjust – moving the meat around as one channel closed and another (retail) grew.
For a business of JBS's scale, knowing where that product was, and having to move fast was critical, because there was a lot of money involved.
"Different customers wanted different things, at different times. We also had a lot of meat on the water, en-route to export markets. Knowing where that product was, was important, if we had to turn product around, if a food service customer no longer wanted it.
Deciding what to do with that redirected product was also a challenge.
"Some of our containers of chilled beef are probably worth $400,000 to $500,000 each. If they had to be frozen-down (for shelf life reasons) after an order was cancelled, those same containers might be worth only $150,000 to $200,000.
Minimising such actions was critical, but while there had been 'a few sleepless nights', the company had managed as best it could.
Also participating in the webinar session was Jamila Gordon, head of the Lumachain supply chain management technology company.
"From an IT perspective, food supply chains are often silent," she said.
"Companies involved in the chains often have good internal systems in place, but those systems often did not talk to each other, from one link in the chain to the next," she said.
As a result, data could get silo'd, and there was often a lack of transparency.
The Lumachain technology was designed to change that, delivering real-time data up and down the chain, allowing stakeholders to know where product was, end-to-end. Algorithms, artificial intelligence and IoT devices are used within the technology to create that end-to-end visibility, hepling reduce wastage, increase shelf-life and deliver traceability.
In Coles case, it was using Lumachain in some of its premium beef products like Coles Graze and Coles Finest brands – some of which were supplied by JBS – to provide full end-to-end visibility. Blockchain is used to answer questions about animal welfare practises, whether a product was grassfed, whether it had HGP provides a range of benefits – building trust with the consumer.
AI used to monitor food safety, employee safety
Artificial intelligence was being used within Lumachain to monitor both food safety and processing plant employee safety, Ms Gordon said.
"From a food safety perspective, we have computer vision installed inside processing plants, allowing us to link a particular cut of meat back to an individual animal, and back to the farm of origin. It is something that the beef industry has struggled for decades with, but now we can provide that. It's really fantastic for Australia, which produces some of the highest quality beef in the world. Companies like Coles and JBS can now showcase these products in Australia, and across the world."
The same computer vision AI system is being used in employee safety, looking inside the processing and manufacturing plants, to monitor any unsafe behaviour among staffmembers, from a COVID perspective, she said.
"Are they wearing facemasks and using PPE? Are they following required hygiene behaviours? AI can capture all of that, and immediately alert supervisors if anybody is not following safe practise. Not only that, but specific training related to that behaviour can be provided for that individual employee who is not following safe practise. It's a world first," she said.
Sam McConnell said unlike most manufacturing industries, beef processing was about 'disassembly', not 'assembly.'
"We pull things apart, put it in a box and sell it. There are a lot of challenges in going through that process, especially when we are trying to track that product from the farmgate through the facility to Coles, or an export customer," he said.
"Knowing where that product came from is important, and builds trust with customers. Consumes will re-purchase of they have trust," he said.
"It becomes very powerful. At the end of the day, red meat has become a luxury item, and therefore if we want consumers to have trust in our product, versus that from other lower-cost-to-operate countries, we need to have a sustainable, humanely raised, traceable model delivering consistent, safe, high quality product."