STATE government border closures due to COVID are impacting food production and need to be addressed in days, not weeks, Nationals Senate Leader Bridget McKenzie said in a statement this afternoon.
"On behalf of regional communities, I call on Liberal and Labor Premiers to intervene – to work with their state agriculture and health ministers to ensure that our farmers and their workforce can continue to produce food," Sen McKenzie said.
Agricultural ministers met two weeks ago and agreed on the need to ensure this critical industry was recognised in state border closures, and yet the opposite was occurring, she said.
"Border closures and their impact on regional Australians and our industries must become a focus of the next National cabinet meeting."
"Our communities are at breaking point financially as harvest is threatened, and crops are ready. It is critical this is addressed in days not weeks, given significant animal welfare concerns as well," Sen McKenzie said.
As an example, she said recent changes were stopping Victorian-based farmers from visiting land they owned on the NSW side of the border, leading to production and animal welfare problems.
Examples she cited included:
Cows calving and soon spring lambing with farmers currently unable to check on their welfare.
Uncertainty on how and if contractors will be able to travel through for the grain harvest as well as silage and hay production, and shearing.
Inability to access land for crop care such as spraying and other maintenance.
Employees outside the border zone unable to attend work.
"These are key production stages in agriculture which cannot wait for restrictions to be lifted. The implications would be dire especially for our farmers already recovering from drought, the bushfires, and now COVID," Sen McKenzie said.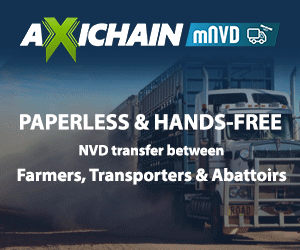 The current health directive from NSW that required entry to the state Sydney airport and quarantining were nonsensical, for local primary producers, she said.
One livestock producer told her their beef cattle business spanned both Victoria and NSW and it was "just not feasible to fly our vehicles, horses, floats, trailers, dogs, swags, camping gear etc and our people through Sydney airport."
"We camp out when away from home doing cattle work and pretty much automatically self-quarantine ourselves," the producer said.
"This dire situation is replicated for hundreds of regional communities across the country as state Premiers close borders and damage capacity for food production with their city centric approach," Sen McKenzie said.
"It is time for common sense leadership and action, not irrational city-centric policy responses, because we actually are all in this together."